The Loop
Titleist's new DT TruSoft is lowest core compression in company history
While some in the golf ball business have pursued the lowest compression measurements possible, the engineers at Titleist say they're pursuing it only to a point. That point goes only as low as Titleist's panel of players tells them to go.
"We're designing to their performance criteria," said Matt Hogge, Titleist's golf ball R&D director of golf ball implementation. "We had prototypes that were very low in a compression number, and golfers told us they didn't like that. That's part of this process, getting told what wasn't right."
From Titleist's perspective, what was right has resulted in the new Titleist DT TruSoft, the company's average-golfer-friendly, price-point entry that will replace the popular DT SoLo.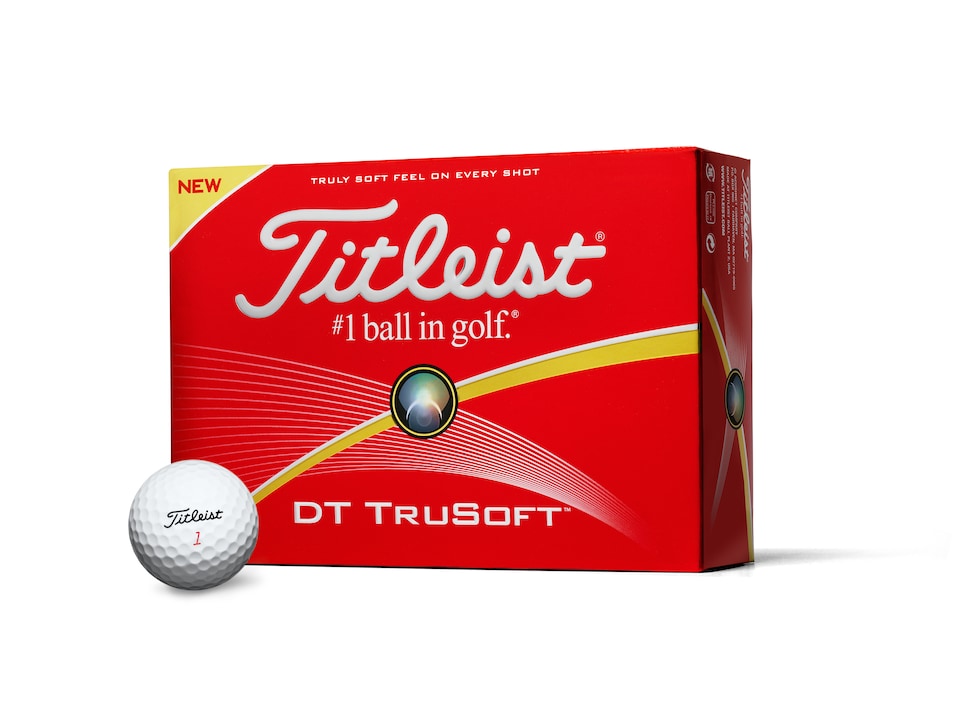 DT TruSoft will be the company's lowest compression golf ball and feature the softest cover for a pure ionomer-cover ball in Titleist history. The DT TruSoft's lower compression (about 15 compression points lower than DT SoLo) benefits from the same technological advancements seen in Titleist's dual core balls like the Pro V1x and NXT Tour, as well several balls made only for the Japan. All of those balls feature cores or inner cores with low compression, which helps longer shots launch with less spin.
"This is not just a one-time thing," Hogge said. "We actually have an awful lot of experience in this area."
"We knew we were going to be taking spin out of the ball because of the decrease in core compression and combining that with good flight we were able to lengthen the ball."
The DT TruSoft ($22, white and optic yellow) will be available in stores Oct. 1.