New Equipment
Titleist's new TSi launch: Photos and the complete story on this full metalwood expansion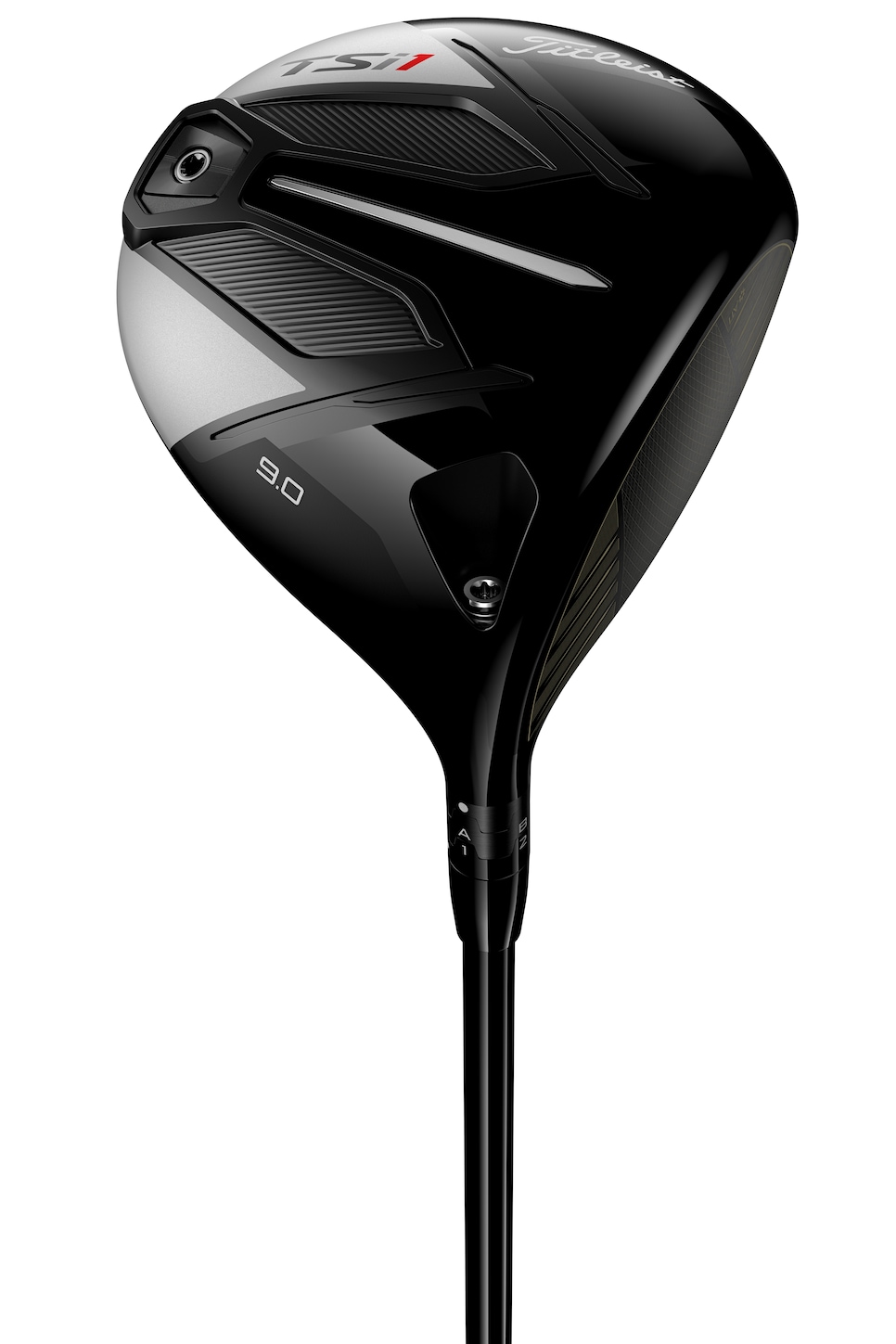 WHAT YOU NEED TO KNOW: Titleist's TSi metalwoods family expands its driver line to add the lightweight TSi1 and the compact, low-spin TSi4 to the mix, plus a fairway wood and three hybrid debuts focusing on lightweight (TSi1), all-around forgiveness (TSi2) and enhanced iron-like launch (TSi3). From top to bottom, it's a commitment to matching the right player needs with the right shape, weighting and performance attributes. As Titleist's Stephanie Luttrell, director of metalwood development puts it, "Having these four different designs gets us 90 percent of the way there to getting a player in the right model, and then our adjustability takes it to 100 percent."
Price: TSi1, TSi4 drivers: $550. TSi1 fairway woods: $300; TSi1, TSi2, TSi3 hybrids: $280.
THE DEEP DIVE: There was a time not that long ago in this era of golf club adjustability that a single driver head or fairway wood or hybrid might be manipulated via its wrench to fit grandfathers, sons and granddaughters alike. But we have seen much more frequently now that adjustability is only a piece of the puzzle to getting the right club in the right player's hands. To play your optimal best, manufacturers are embracing the idea that certain players can only optimize their game with certain heads.
That's the case Titleist is making with Wednesday's expansion of its TSi metalwoods line to include two driver additions, a new fairway wood model and three new hybrids. All borrow many of the core technologies of the original TSi launch last fall, including a rare aerospace titanium for the driver faces and an upgraded, flex-enhancing sole channel in the fairway woods. But in their weighting, both internal and overall, as well as their size and shaping, these are models that not only will work best for certain players, but likely won't feel, sound or perform adequately at all for the wrong players.
It's a kind of specialized optimization, said Stephanie Luttrell, Titleist's director of metalwood development. She points to how the universe of players might be broken down into four types based on the way they tend to launch the ball: High launch/Low spin; High launch/High spin; Low launch/high spin; and Low launch/low spin. Hence, Titleist's four driver models in the TSi lineup.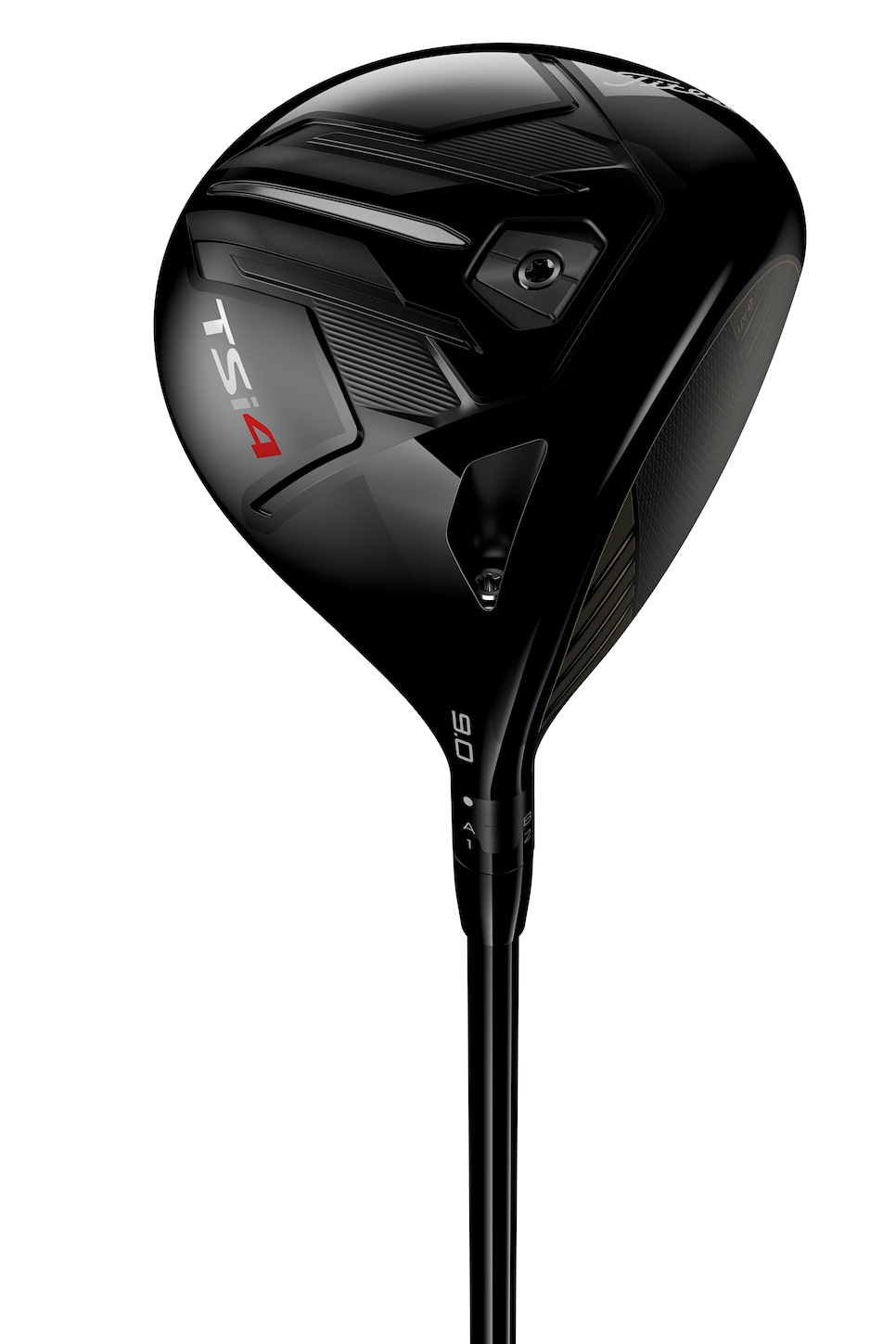 "Each of those players requires something different to optimize their distance," she said, and noted that the four Titleist drivers provide a natural bit of self-selection right from the start. "When left to their own devices, not every single player gets fit, so putting something on the shelf that is configured in a way so that player can just pick it up, you're sort of providing them with an easier way to get to the right place more quickly. You're really getting them 90 percent of the way there. Our adjustability (through the company's 16-way adjustable hosel to tweak loft and lie) gets them to 100 percent."
What's intriguing is how small those differences can be in some cases, and perhaps how large they might be in other cases. For example, the TSi1 driver is a full 40 grams lighter than standard drivers, while the more compact TSi4 model differs in its center of gravity location from the TSi3 by less than the width of a pencil's eraser. In each case, though, those differences are immediately noticeable for the right player.
The ultralight TSi1 driver follows the lead established by 2019's TS1 by going after moderate speed players who need more help launching the ball higher and straighter. While the head looks similar to the other models and includes the ATI 425 titanium alloy in the face that was originally developed for NASA's Mars lander, the TSi1 saves weight in the grip and particularly the shaft that can get as light as 35 grams. It's a combination of performance aspects that define the TSi1 player, Luttrell said.
"The player who tends to get better performance from a lighter weight product tends to be a player who generally needs more spin, is lower speed, and generally needs more draw bias," she said, noting that the CG is more centered compared to its predecessor. "So we packaged all of those attributes into one product."
At the same time, Luttrell said the design pays special attention to sound so that a slower swing speed player will produce the same tone as a faster speed player might generate with the other TSi drivers. (Conversely, if a higher swing speed player were to use TSi1, the club likely would sound too loud, launch too high, spin too much and draw too severely.)
Meanwhile, the low-spin TSi4 driver features the lowest and most forward CG of any TSi driver. It's also checks in with the smallest head at just 430 cubic centimeters, and its aerodynamic enhancements are designed reduce drag by six percent versus its predecessor.
"We do find in our motion-capture testing that forward CG for some players, even if you're not necessarily a highly-skilled player, might actually help you to deliver the face more consistently," Luttrell said of the internal weighting of TSi4. "That's a pretty significant difference in terms of CG depth. And that contributes to dynamic lofting, dynamic face closure and all those things that might make a better solution for some players."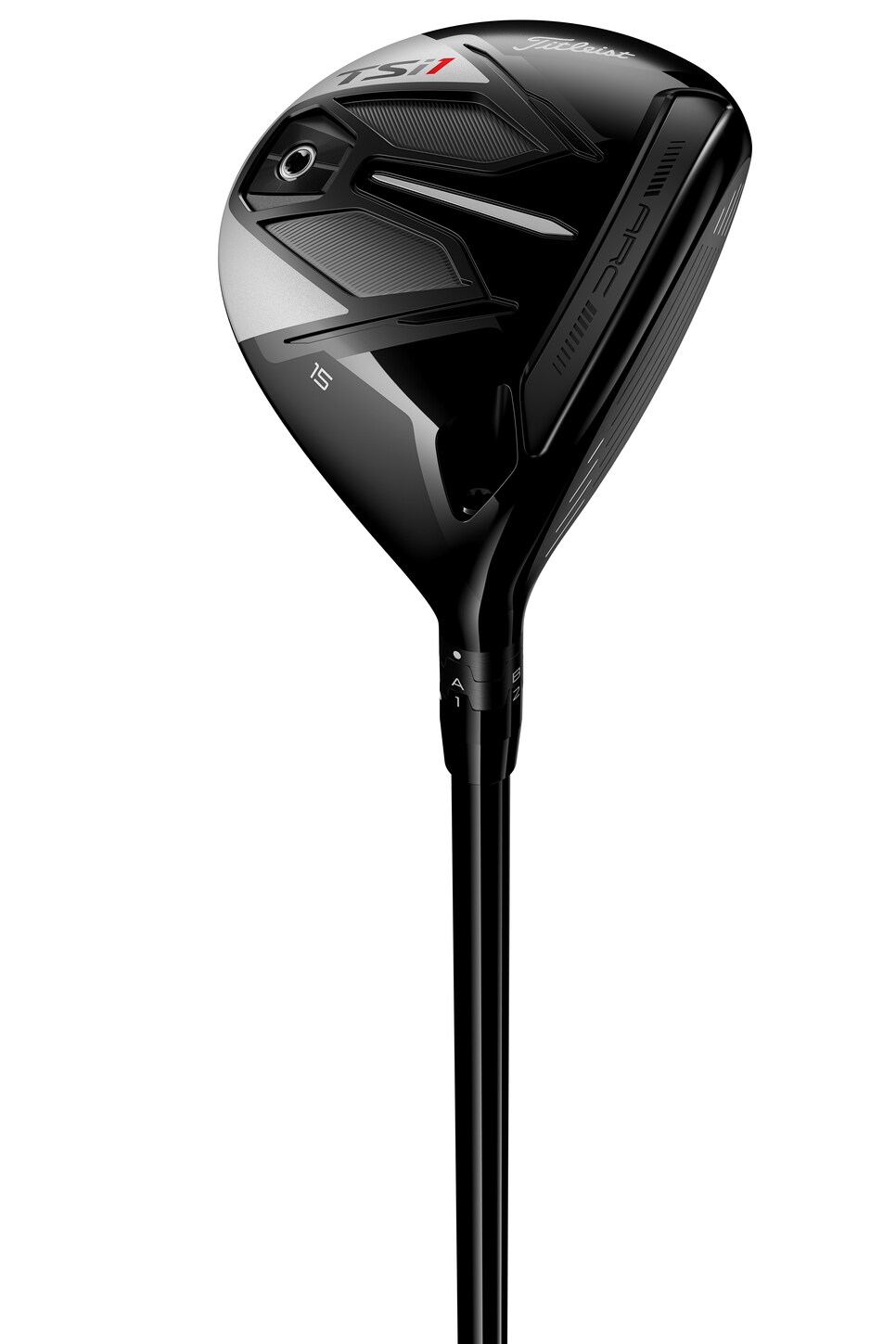 Titleist brought the same ideas of lighter weight to the launch of a range of TSi1 fairway woods and hybrids, too. The fairway woods are almost 50 grams lighter than standard models, including a 10-gram lighter head but a CG that is pushed farther back to further help to increase launch angle. It also includes a higher loft range, including a 23-degree model in the fairway woods that with the adjustable hosel can stretch to 24.5 degrees, or in between the loft of a 6- and 7-iron on the company's T400 irons. The hybrid, whis is 20 grams lighter than standard but maintains a high stability on off-center hits (moment of inertia), features lofts that reach to 26 degrees.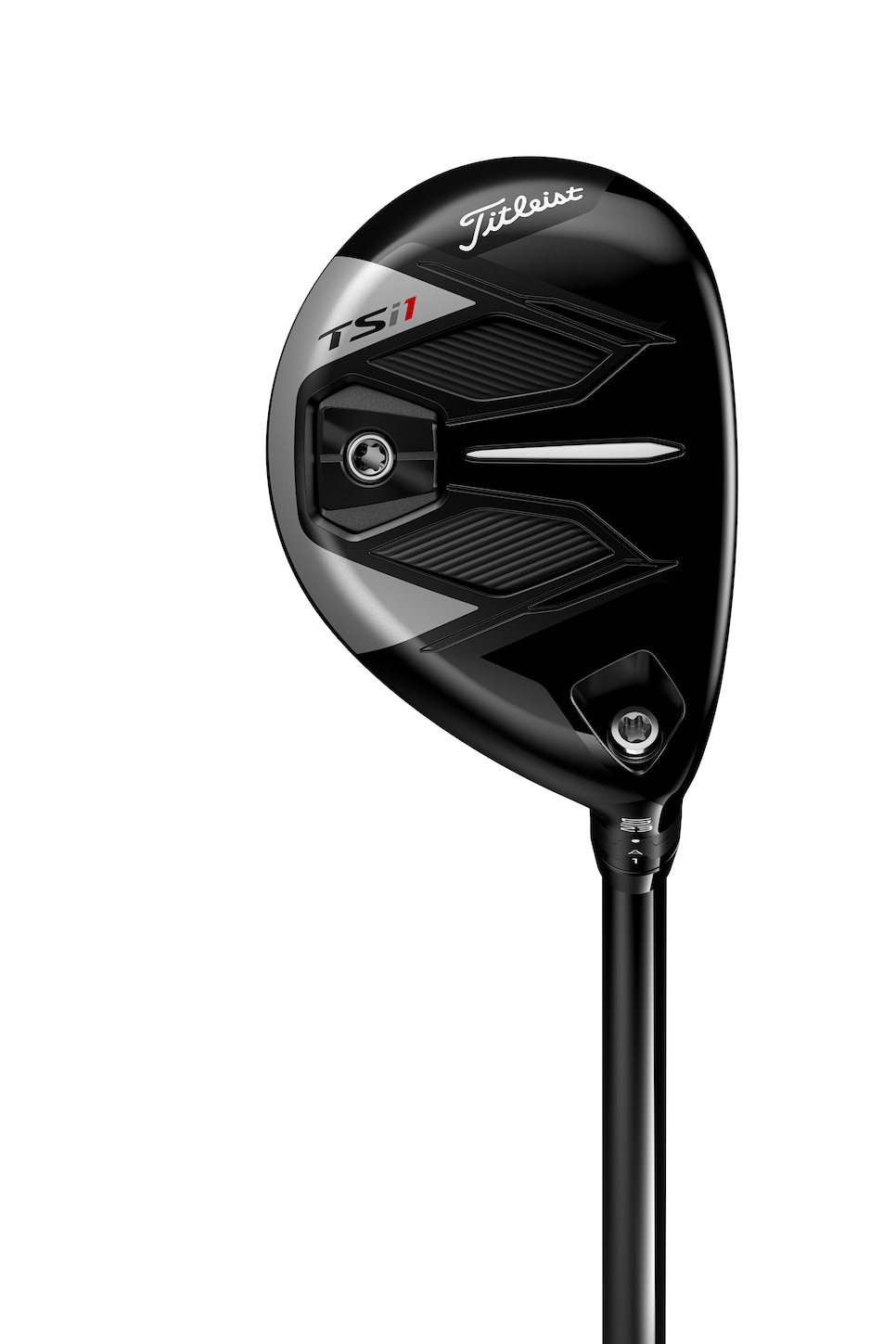 "We're really seeing a greater level of consistency from these players in how they could deliver the club to the ball repeatedly," Luttrell said. "The hybrid is still really a classic shape but a larger profile so that it's almost this blend between a hybrid and a fairway wood, which I think is really appealing to that player."
Meanwhile, the standard TSi2 and TSi3 hybrids further this attention to specific player differences. The TSi2 is more of an everyman design with a deeper front-to-back measurement for more stability on off-center hits and higher launch for players who swing hybrids with a more sweeping motion. Completely redesigned from past models, the TSi3 features a more squared off shape to favor better players who are looking for more of an iron-like flight while recapturing some lost distance. It features an adjustable weight track in the sole similar to that on the TSi3 fairway woods that's hidden in a way to maintain smooth turf interaction. Developed with input from Titleist's tour staff, including Charley Hoffman, who has carried two hybrids in his bag, the TSi3's distinctive compact shape is functional in its smallness, according to Tom Bennett, principal development engineer.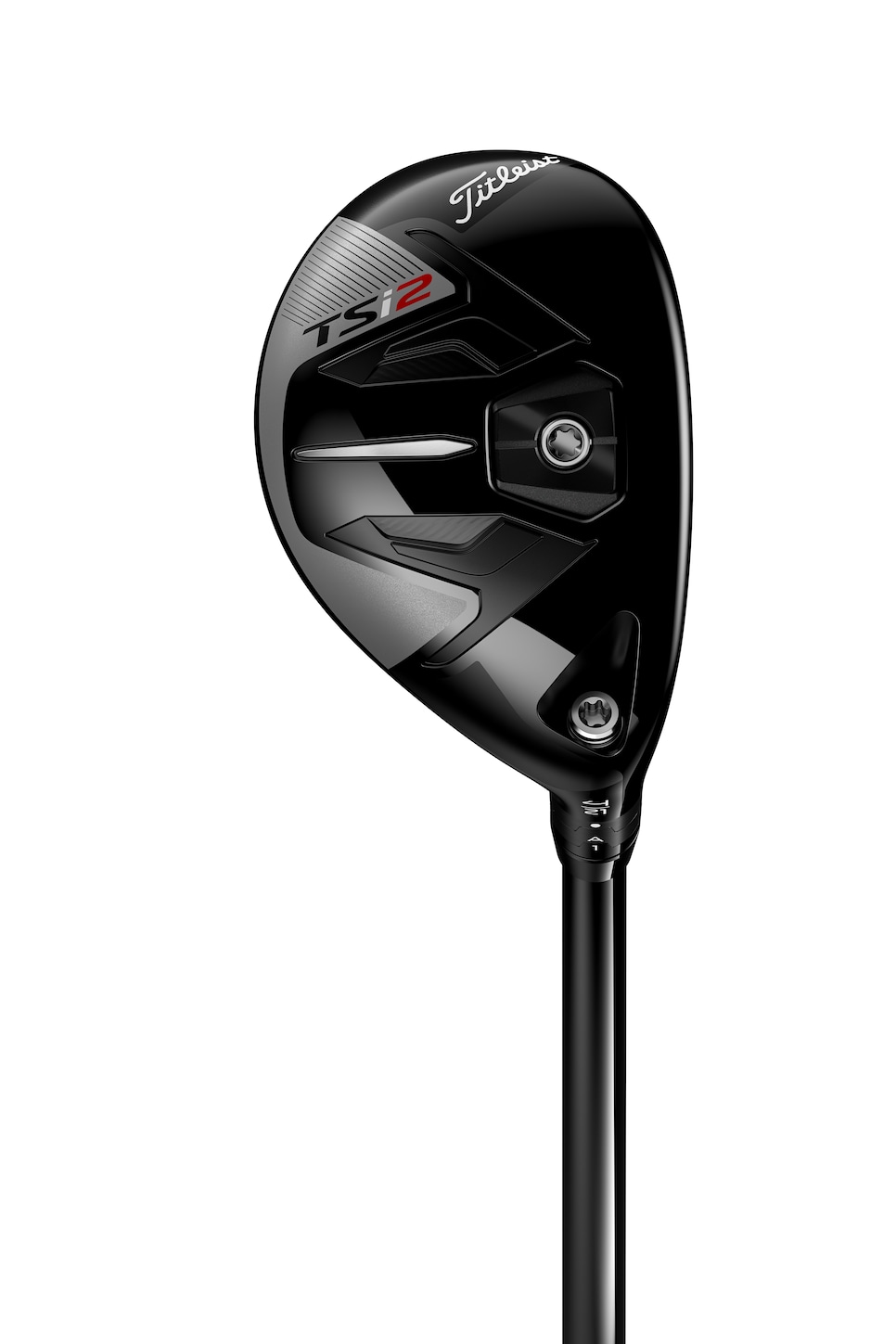 "There are really just a lot of little things in this design that are just trying to get this player to think, 'Man, this is almost like a long iron, like a really big utility iron,'" he said. "This weight system really has produced a sound and feel that the tour players love. Our goal was to have this hybrid, when you hit it well, to almost feel as solid as a muscleback iron. But you get more forgiveness and higher launch, especially high and low on the face, compared to what you're getting on an iron because of that lower CG."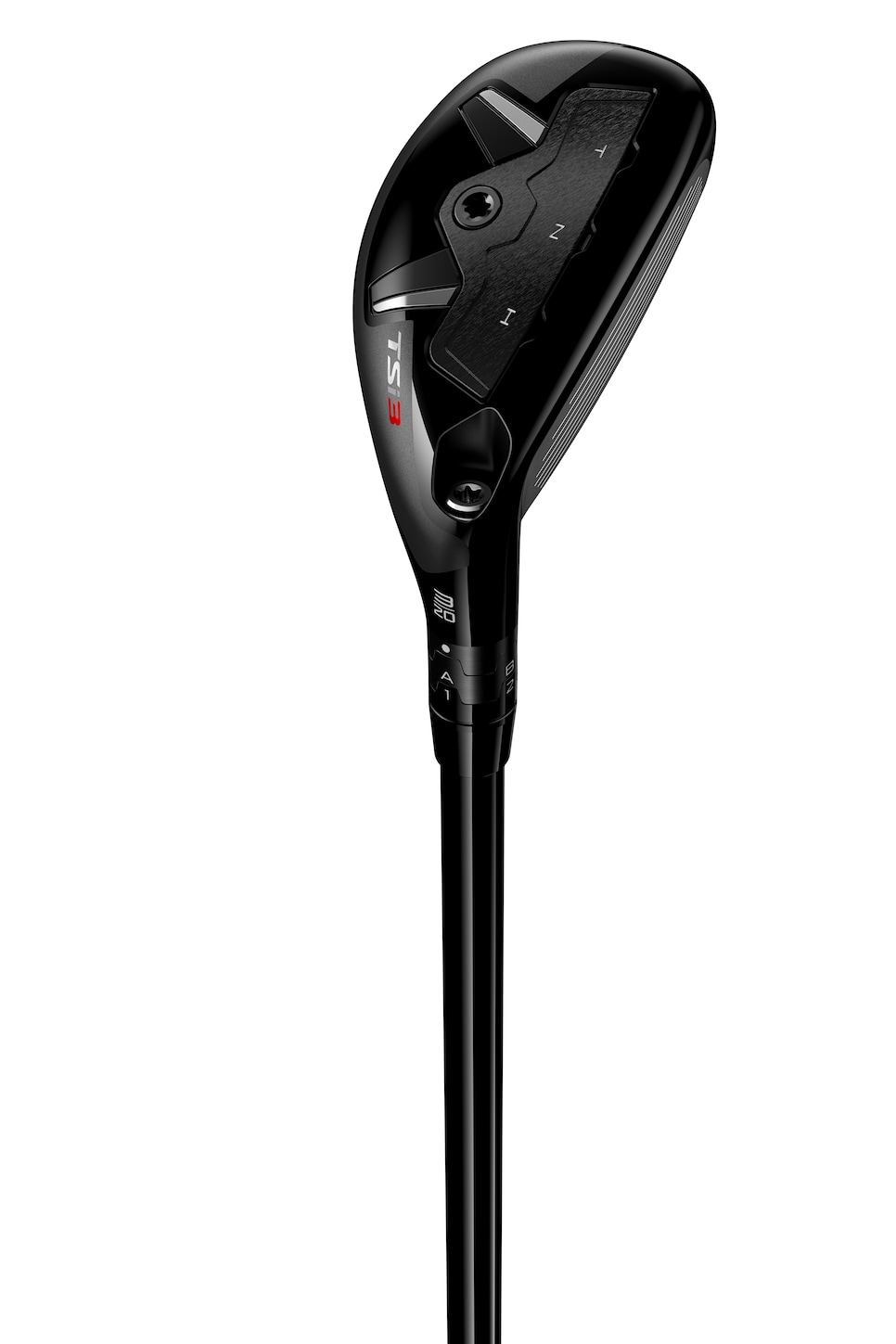 In drivers ($550), the TSi1 is offered in 9, 10, and 12 degrees; TSi4 in 8, 9 and 10 degrees. In fairway woods ($300), the TSi1 comes in four lofts (15, 18, 20, 23 degrees). In hybrids ($280), the TSi1 comes in four lofts (20, 23, 26, 29 degrees); the TSi2 in three lofts (18, 21, 24 degrees); and the TSi3 in two lofts (18, 20 degrees).
The new TSi metalwoods will be available for pre-sale on Feb. 17 and in golf shops on Feb. 26.