Equipment
Titleist SM7 Raw wedges feature new heat-treatment technology that might get in your hands before some tour players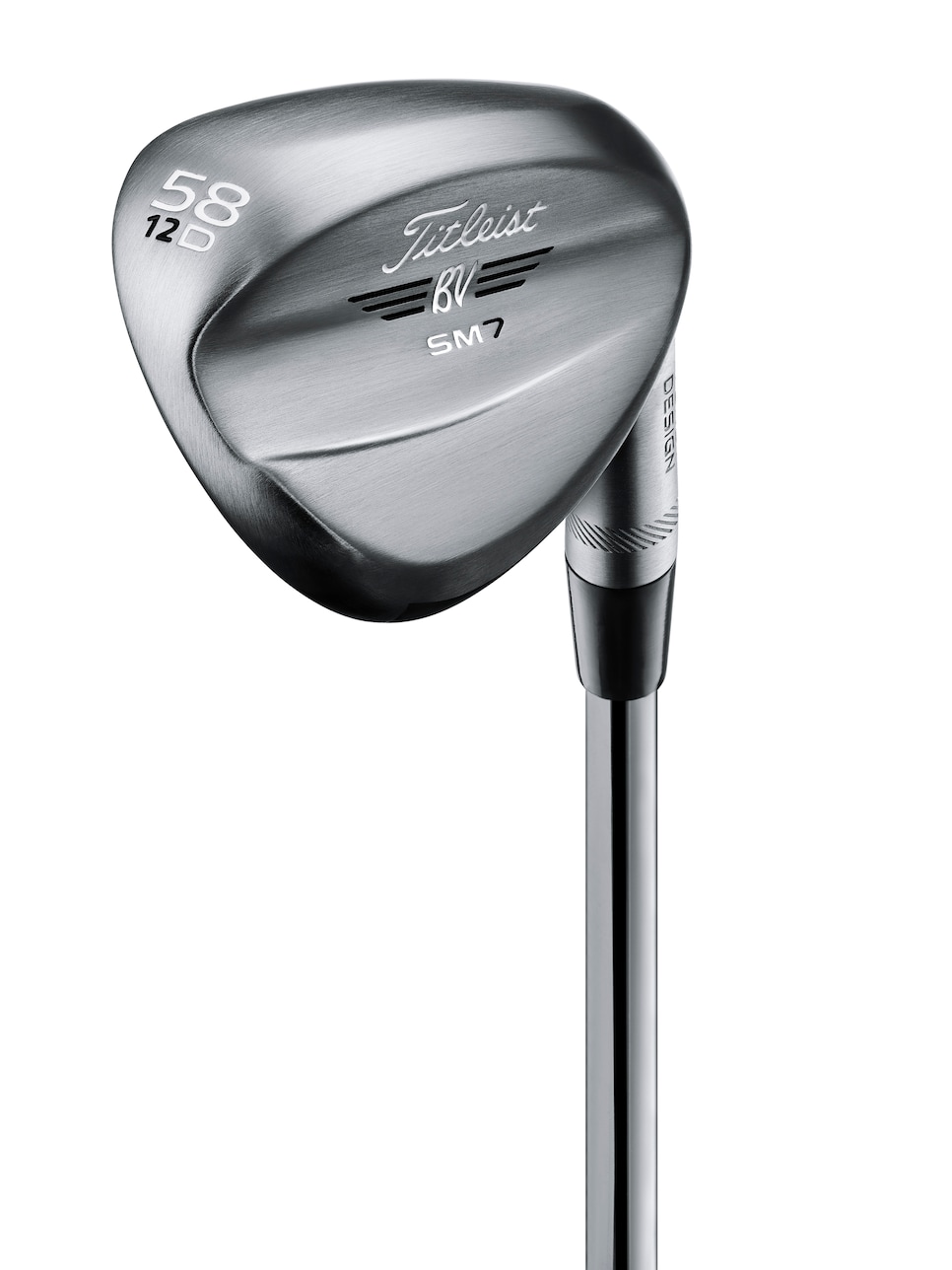 Titleist's Vokey Design SM7 Raw wedges adds a new unfinished version to its line this week, and while "raw" wedges are by far the most popular among Titleist's tour staff, the new SM7 Raw actually actually will be in the hands of average golfers before most tour players.
The SM7 Raw, available through Vokey.com today, utilizes a new manufacturing process that only recently became finalized. In fact, the Raw wasn't unveiled to tour players when the SM7 line debuted on tour last fall. Traditionally, unfinished wedges lack the durability of wedges with a chrome or other kind of plating. Titleist's wedge guru Bob Vokey said the SM7 Raw uses a new heat-treating process on its 8620 carbon steel that results in wedges with the same effective life span as the traditional finishes in the SM7 line (Tour Chrome, Brushed Steel, Jet Black).
Titleist's Vokey Design wedges are comfortably the most-played wedge, and according to the company, more than 80 percent of its tour players prefer to use unfinished raw wedges. Among the benefits are reduced glare and greater ease of custom sole grinding.
"It has what I like to call a satin appearance that will start to rust after some use," Vokey said. "On tour, the Raw heads give us the flexibility to grind wedges based on a player's needs. But guys just love the look of that raw steel. Some players like it even more as it rusts, kind of like a trusty hammer or another tool. These are their scoring tools."
The SM7 Raw, which also can be customized with toe engravings, is available through Vokey.com ($195).