Equipment
Titleist AVX ball takes its softer feel from trial run to full status alongside Pro V1/Pro V1x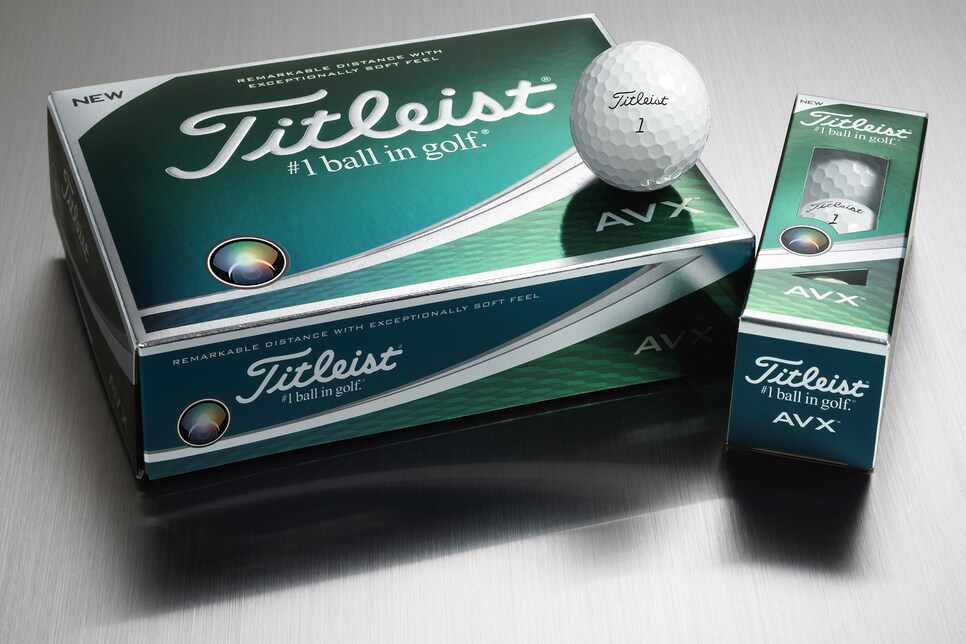 The Titleist AVX is something new in golf balls for its parent company, even though certain sections of the country got a taste of it last fall.
The thing is Titleist doesn't generally do different, especially when it comes to its flagship ball category, the high-end multilayer urethane cover ball typically played by elite golfers and tour players. Its Pro V1/Pro V1x franchise has dominated the golf business since its introduction in 2000. And while that line has been consistently improved and updated over the years, and while there have been occasional optional versions developed exclusively for tour use, there never has been a new ball added to the menu since Pro V1x joined the second generation Pro V1 in 2003.
That changes officially with Monday's release of the Titleist AVX, a ball the company touts as bringing its own take on the full-performance aspects established by Pro V1 and Pro V1x. And still the AVX will be very much its own ball, emphasizing a softer feeling lower compression than Pro V1/Pro V1x with its own take on a urethane cover and a special speed-enhancing mantle layer.
"There's always been a dual path in our development of golf balls where we seek golfer input for performance preferences and also what we're doing in R&D that may align with those aspects," said Michael Mahoney, Vice President, Titleist golf ball marketing. "AVX is really a blend of those two elements."
Mahoney said the lower compression on the AVX is softer than Pro V1, although not as soft as the company's two-piece, ionomer-blend-covered Tour Soft. A key difference between Tour Soft and AVX, of course, is the AVX's "GRN41" thermoset cast urethane cover, an entirely new formulation compared to that found on Pro V1 and Pro V1x that was developed for "exceptionally soft feel," as well as providing spin on short shots around the green.
A key element of the AVX construction is the mantle or casing layer. Mahoney said that designing a more flexible casing layer to work with the lower-compression core construction helps produce more speed than might typically be expected in a softer construction ball.
Mahoney said one distinct result of the new construction is improved longer and middle iron distances. Generally, he said the Pro V1 yields low spin and low flight, while the Pro V1x produces higher flight with higher spin and a firmer feel. The new AVX will be a softer feel than either Pro V1 or Pro V1x with a lower flight and lower spin on long-game shots. Mahoney said the softer feel resulted in some players sensing greater control in their shots, too.
The AVX also benefits from a catenary dimple design that's flatter than that used on the Pro V1 and Pro V1x. The 352 tetrahedral dimple pattern is for improved low-flight aerodynamics and consistent ball flight.
The AVX is now in stores nationwide ($48 a dozen), and as an additional benefit of the new urethane formulation will be offered in both white and "high-optic" yellow options.