Equipment
Titleist Tour Soft ball replaces NXT lineup with a single ball and its largest core, adds heat to popular Velocity line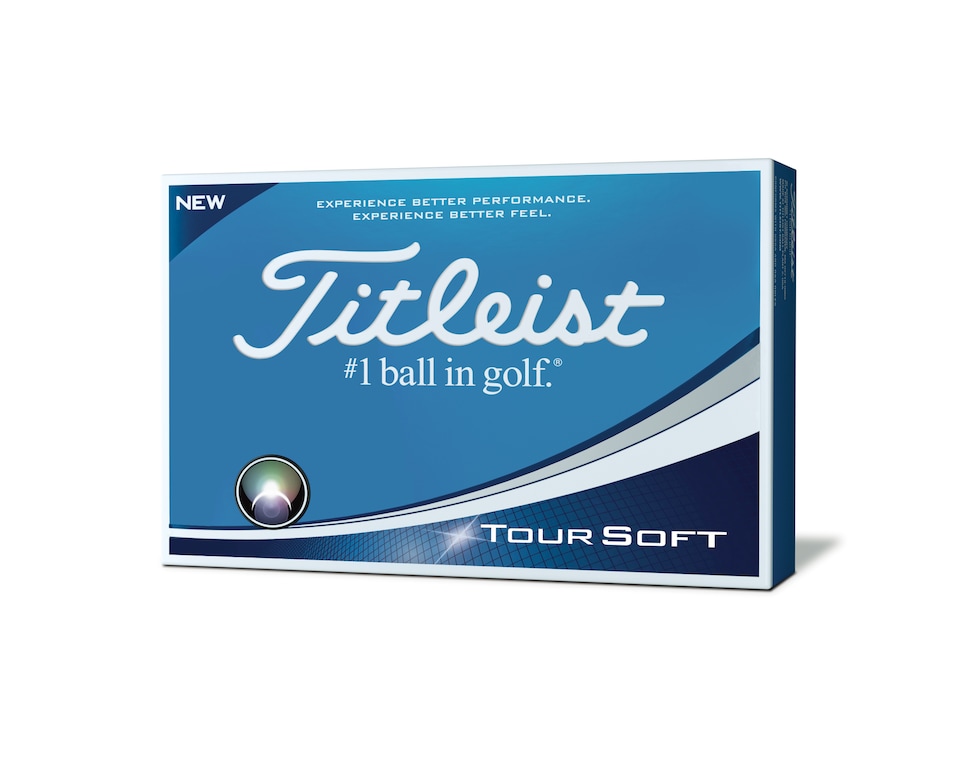 The Titleist lineup of mid-priced golf balls for 2018, including a refortified Velocity and the Tour Soft, a ball that replaces both the NXT Tour and NXT Tour S all by itself, reflect the company's established method of developing products based on what various categories of players are seeking.
For its new mid-priced balls, that research says players are interested in distance and feel. What they're not focused on are the particulars of construction types.
For many golfers, Titleist's research suggests, it seems the multilayer constructions and urethane vs. ionomer cover materials, amount to not much more than confusion. Give me long distance and soft feel is the consumer's mantra in the mid-priced ball category, said Michael Fish, Titleist's golf ball product manager.
"These players want the best performing ball for their budget," he said, noting that in its research of more than 19,000 golfers who tend to purchase balls in the $30-$40 category Titleist found "a lot of golfers really struggled to know what urethane is."
Instead, feel without any compromise on distance is what they're after. "These players equate feel with control," Fish said.
But while golfers may be straightforward in knowing what they want, getting it to them is anything but. It's that search for the next combination of feel and distance that led Titleist's team to develop the new Tour Soft, while trying to add new speed to the distance-oriented Velocity.
With a new cover material, a larger-than-ever core and a fundamental change in the manufacturing process, Tour Soft represents Titleist's answer to a price category that increasingly includes softer-feeling multilayer urethane covered balls aimed at the average golfer.
But Tour Soft takes a different approach. It looks to go after that golfer with a large-core, two-piece design and new kind of ionomer cover. The aim is to produce more distance off the driver than comparable urethane-cover models, while still producing comparable spin on full wedge shots.
The distance on the Tour Soft is fueled by the largest core on a Titleist ball ever. At 1.60 inches, it surpasses the core on the 2016 NXT Tour S (1.585). Of course, a core that size also results in a very thin cover design, and Titleist says Tour Soft features a cover as thin as many typical urethane-covered balls. The Tour Soft uses a unique combination of four polymers and ionomers to produce the thin cover uniformly over the large core.
"We'd been able to make it in R&D for a few years," Fish said, noting that making it in mass quantities as a full-fledged product . "Molding any kind of material around a larger core only adds complexity. There's just less margin for error."
The new construction also necessitates a new dimple pattern. The 342-dimple cuboctahedron pattern is designed to yield a penetrating trajectory.
The Titleist Tour Soft (available in white and optic yellow) will retail for $35 a dozen, arriving in stores Jan. 24.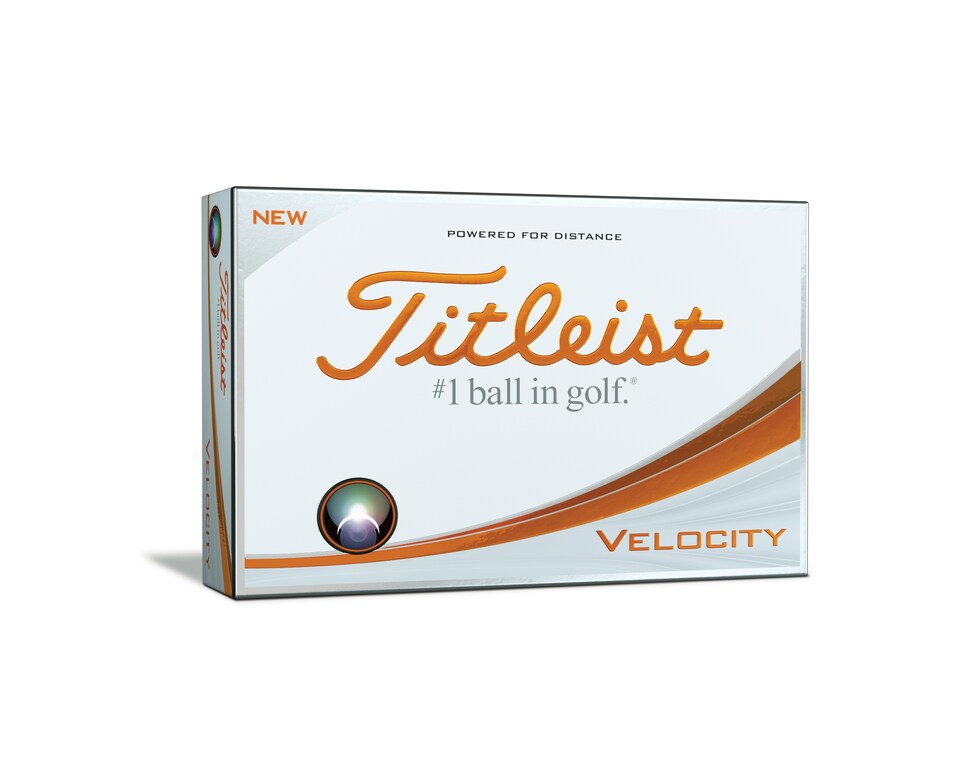 Like Tour Soft, the 2018 version of the Titleist Velocity grew from player research. Fish said typical Velocity players were looking for more distance and softer feel so the new model features a lower compression core and "a fast, firm cover." The combination helps to produce lower spin off the driver for better launch conditions.
The 328 tetrahedral dimple design aims to continue Velocity's proven higher flight and, according to Fish, remains "the highest flying ball in our line."
The other changes to the 2018 Velocity line also grew from Titleist's golfer research and they're likely more visible than any other aspect of the line. They include four color options: white, orange, pink and a new high-visibility white version.
"We've seen an increasing preference among golfers in general to play products that they truly identify with and color is a big part of that," Fish said.
The 2018 Velocity will be in stores Jan. 24 ($27 a dozen).