News
Former Golf Digest writer Tim Rosaforte becomes first journalist elected honorary member of the PGA of America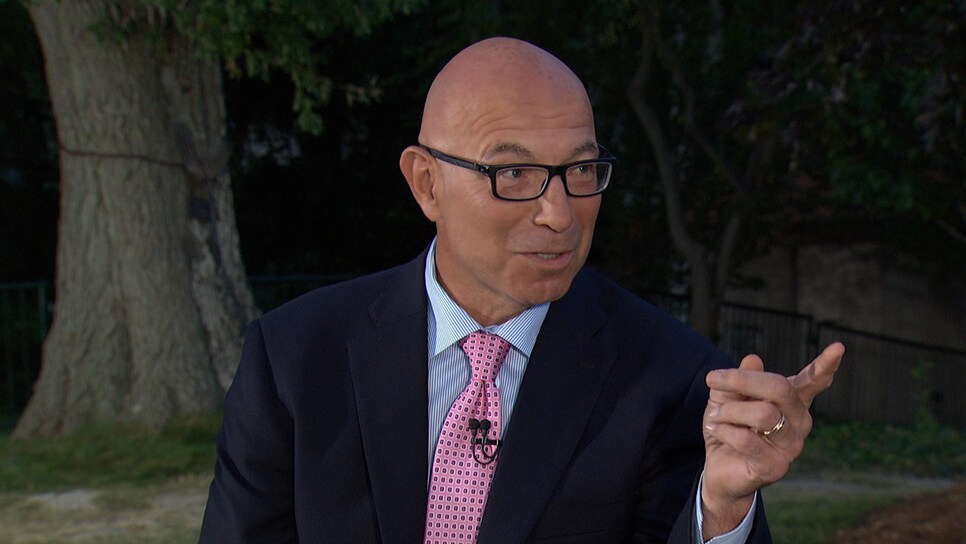 An abiding enthusiasm for golf fueled Tim Rosaforte's nearly four-decade career covering the game, more than 20 years of it spent as a senior writer for Golf Digest and Golf World. So, too, did his curiosity to tell the stories of those who shared that enthusiasm, be they recreational golfers, club professionals or Hall of Fame tour pros.
This dedication to golf through his writing and broadcasting compelled the PGA of America on Thursday to elect Rosaforte, 65, an honorary member to the PGA of America, just the 12th person to receive that distinction and the first journalist.
"Tim Rosaforte's passion for getting to the heart of a story matched his admiration for the PGA Professional," said PGA Honorary President Suzy Whaley. "His career journey was one of love and devotion to this great game. Tim earned the title, 'Mr. Insider,' for his attention to detail and dogged pursuit of the facts that often resulted in his 'scooping' his peers. He also earned a rightful place among the PGA family for the care he put into his work about our Members."
Rosaforte, who retired in December 2019 and is fighting early onset Alzheimer's Disease, graduated with a journalism degree from the University of Rhode Island in 1977. He moved to Florida, and began working for the Tampa Times, where the sports editor recommended he start playing golf to help his work.
During his years as a newspaper writer, he also worked at the Sun-Sentinel in Fort Lauderdale and the Palm Beach Post. He moved to magazines when he took a job at Sports Illustrated in 1993 before being hired by Golf Digest in 1996.
While at Golf Digest, Rosaforte moonlighted as a TV analyst, becoming a co-host of USA Network's "PGA Tour Sunday" in 2003. He eventually went to work for Golf Channel and became a fixture on its news programs while also writing for Golf Digest. His collective reporting was recognized in 2014 when he received the PGA's Lifetime Achievement Award in Journalism.
Rosaforte joins an impressive group of other PGA of America Honorary Members. Among them are three former presidents (Dwight Eisenhower, Gerald Ford and George H.W. Bush), Hollywood star Bob Hope and Hall of Fame golfer Gary Player.