First-class Arm Twister
Tim Finchem lost to Thurgood Marshall but won big for golf
Few have had a greater impact on golf than Courage & Commitment Award winner Tim Finchem.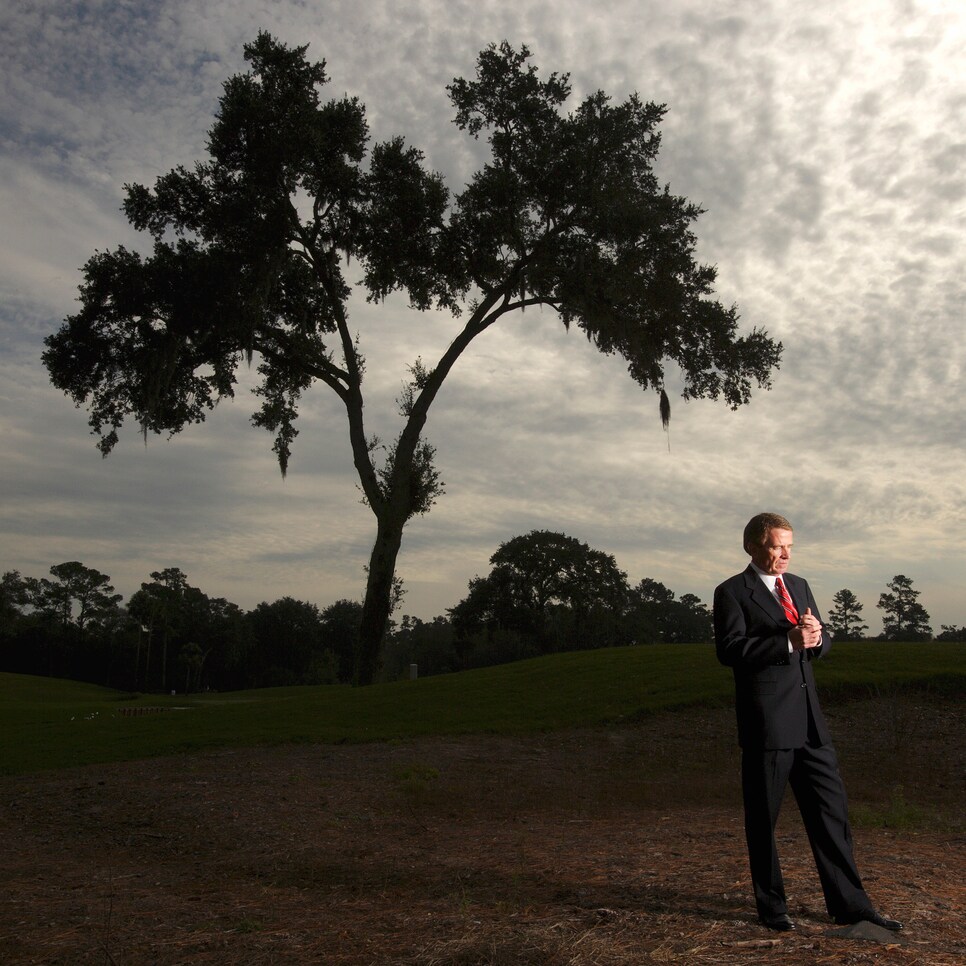 The last time I was in Louisville, birthplace of The Greatest, I went to the Muhammad Ali Center for a meeting of The First Tee Trustees, and he was there. Sports' most eloquent speaker couldn't speak. Ali smiled and had his picture taken with each of us, as one by one we said a few words of respect and shared an awkward moment with the heavyweight champion in the final days of his Parkinson's syndrome. There was a flicker of understanding in his eyes, but that might just be the sportswriter in me knowing courage when I saw it.
I was back in Louisville this summer, around the corner from the Ali Center, this time for the third annual African American Golf Expo and Forum, where hundreds of Black golfers and entrepreneurs gathered to talk hopefully about their future in the game. I was there to introduce former PGA Tour commissioner Tim Finchem who won the Courage & Commitment Award for, in the words of expo founder James Beatty, "his quiet effectiveness in making a difference among people of color in golf and motivating others in leadership positions to take courageous stands." Granted, I'm a white guy and Tim's a white guy, but the Expo's view is that it takes majority leaders to afflict the comfortable in the cause of change.
Finchem earned the inaugural award for his work in founding The First Tee and relentlessly pushing the youth-development organization that focuses on building character. More than 15 million young people have been impacted positively through The First Tee in the past 25 years, and 50 percent are kids from under-represented communities. Of the 11,000 schools where The First Tee programming is taught, 60 percent are Title One schools, meaning low-income students go there.
"When we launched The First Tee, I was approached by some people who said to me privately, 'You know, we want golf to get bigger, but there are certain kinds of people we don't need in the game,' " Finchem said in his remarks. "I knew what they meant, and I said [pausing], 'Screw that!' "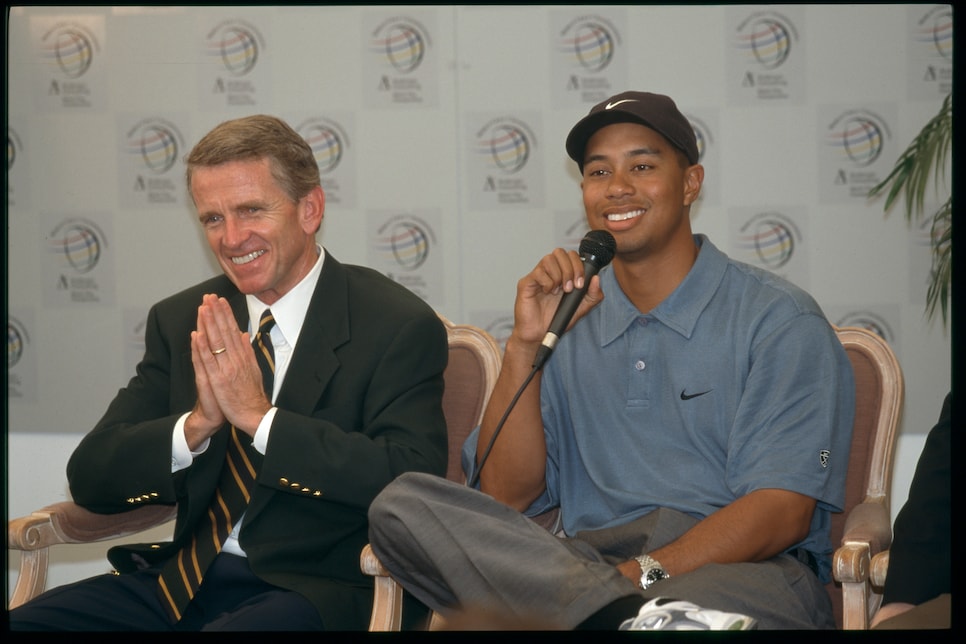 His first success was convincing Jack Stephens, chairman of Augusta National, to donate $5 million of his own money to get The First Tee off the ground. He got the other governing bodies on board and then signed up President George H.W. Bush as honorary chairman, succeeded later by George W. Bush. I witnessed up-close Finchem twisting enough arms to raise hundreds of millions and create golf's No. 1 charity. As the PGA Tour benefited from in so many ways, he's a first-class arm-twister.
The presidencies of the Bushes look increasingly better as time goes by, and the same is true of Finchem as commissioner. I always thought the secrets to his longevity in the job, 1994-2016, were a thick skin, the stoic belief that all bad news has only a 48-hour lifecycle, and an Irish sense of humor. "Did you know," he asked me recently, "I've learned in retirement, women get smarter as they get older, and men get dumber?" I know, I said. We have five daughters between us.
Finchem's humor once cost him the highest prize while attending the University of Virginia Law School, a two-year competition called the Lile Moot Court, losing in the final decided by a Supreme Court justice. Fittingly, his judge was the giant of civil rights law, Thurgood Marshall. "I made a joke, and he didn't like anybody being funnier than him," says Finchem, who learned to keep his humor under wraps while the courage of his convictions grew.
When people of color come together to talk about sports and golf, the conversation inevitably starts with Muhammad Ali, a fighter who refused to fight. They might talk about Earl Woods, an Army lieutenant colonel who did two tours of duty in Vietnam before becoming a golf coach. Charlie Sifford and Lee Elder and Renee Powell—they all showed courage and commitment every day in their careers. For the impact he has had in making golf more accessible for generations to come, Finchem belongs in that conversation.