The Loop
Tiger Woods took the lead on Friday—and nearly broke the Internet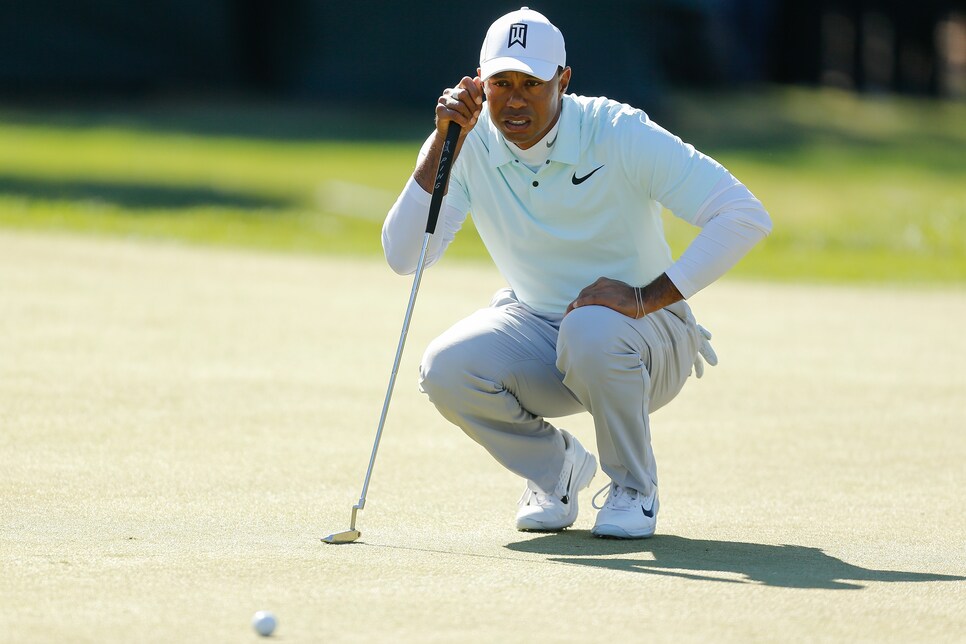 After an opening-round one-under 70 that featured some electrifying, vintage Tiger Woods moments at the Valspar Championship, it was still difficult to claim Woods was "back", like "back-back". Yes, we beat that phrase into the ground, but with the flashes of brilliance he's shown during the early stages of this comeback, it's hard not to. On Friday, the "Is he back?" game officially reached its peak, as Woods mounted a second-round charge that launched him into the solo lead on the Copperhead Course at Innisbrook.
Naturally, this sent Golf Twitter into DEFCON 1 mode, effectively burning itself to the ground before Woods reached the clubhouse. Things were getting interesting when he made the turn in two-under 33, but things got REALLY interesting when he added birdies at the par-4 second and par-5 fourth, putting him alone atop the board. It got so out of control that in addition to Twitter breaking, PGA Tour Live damn near exploded:
The Tiger effect is real.
Hopefully, all of your respective PGA Tour Live streams began working again. If so, you likely heard one of the commentators redeem the technical difficulty problem by dropping the phrase of the year, referring to Woods' driver as the "smoke wagon":
Smoke Wagon T-Shirts being printed as we speak. Even Dan Patrick is on board:
But the birth of #SMOKEWAGON was just the beginning of an epic day for golf fans who frequent social media. Here's a sampling of some of the best Tiger-related tweets from fans, media and even fellow players:
Even the haters were represented in the midst of the tidal wave of tweets:
Can you be more of a wet blanket, Nathan?
Tiger's bid for the solo lead heading into the weekend came up just short when he bogeyed his final hole of the day, the par-4 ninth. Still, soak it in, folks. It's all happening now.