News
Tiger Woods to miss Arnold Palmer Invitational, no timetable for return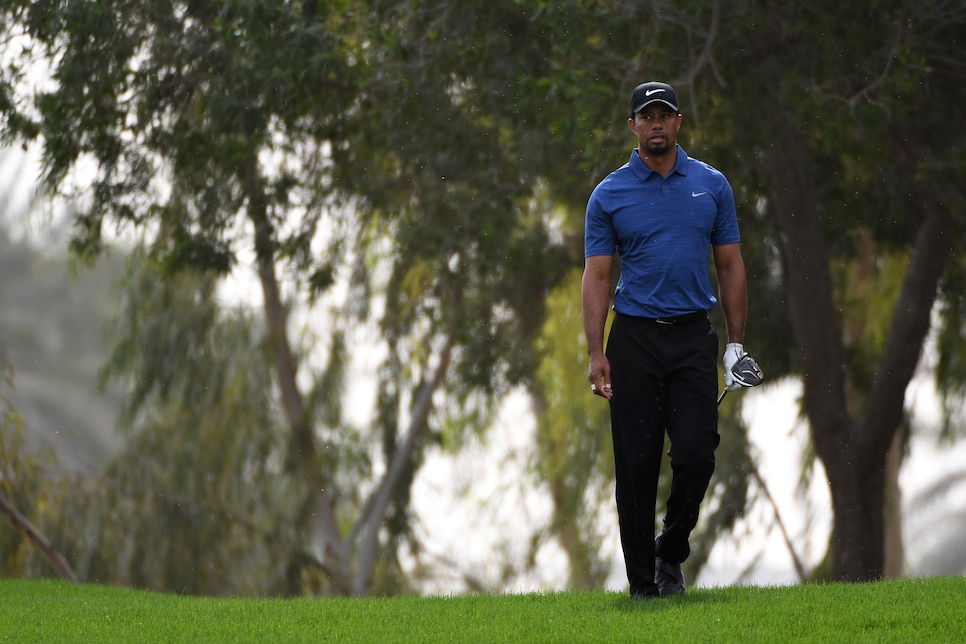 A day before the entry deadline, Tiger Woods announced on his website that he will miss the 2017 Arnold Palmer Invitational, as he continues to nurse back spasms.
"Unfortunately, due to ongoing rest and rehabilitation on my back, I won't be able to play in this year's Arnold Palmer Invitational," Woods said. "I'm especially disappointed because I wanted to be at Bay Hill to help honor Arnold. This is one event I didn't want to skip. Arnold has meant so much to me and my family; I thought of him as a close friend, and Sam and Charlie were both born in the Winnie Palmer Hospital for Women & Babies. He will be greatly missed and can never truly be replaced.
"Presently, I have no timetable for my return to golf, but my treatments are continuing and going well."
The news is not surprising. Earlier in the week, Presidents Cup captain Steve Stricker mentioned that, judging from texts with Woods and information from close sources, the 41-year-old was not physically well.
Woods has just three competitive rounds this season, withdrawing commitments from the Genesis Open and Honda Classic after suffering back spasms in Dubai. Bay Hill was marked as a potential return, as the 14-time major winner has won the event seven times.