Tiger and Trout
Tiger Woods to help baseball star Mike Trout design course in his New Jersey hometown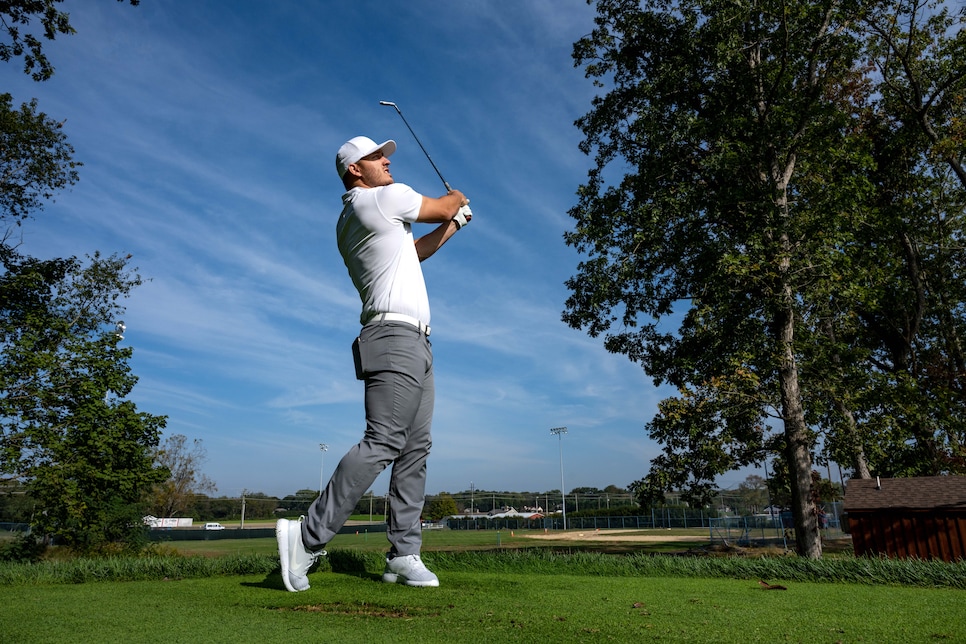 Baseball star Mike Trout will partner with Tiger Woods to build a championship golf course near Trout's hometown in New Jersey.
One of the biggest names in baseball will partner with the biggest name in golf to help the baseball star make a dream come true of building a championship golf course in his own hometown.
Mike Trout, three-time American League MVP and 10-time All-Star with the Los Angeles Angels, will work with Tiger Woods and his golf course design business to create Trout National – The Reserve, a private, 18-hole championship golf course in Vineland, N.J.
Construction on the project is slated to start later this year and is expected to open in 2025.
"I'm so excited to finally officially announce that we're doing this project and doing it in a community that means so much to me," Trout said in a release. "I was born in Vineland and raised in Millville. I met my wife, Jessica, in Millville, and my parents and siblings and in-laws still live in the area. I could put down roots anywhere in the country, but Jessica and I make South Jersey our off-season home and always cherish the time we get to spend there."
Also collaborating on the project are John and Lorie Ruga, owners of Northeast Precast of Vineland. They are working with Trout and Woods to develop the club, which will be between Sheridan Avenue and Route 55.
"I've always watched Mike on the diamond so when an opportunity arose to work with him on Trout National – The Reserve, I couldn't pass it up," Woods said in the press release. "It's a great site for golf and our team's looking forward to creating a special course for Mike, Jessica, John and Lorie."
Said Trout: "I love South Jersey and I love golf, so creating Trout National – The Reserve is a dream come true. And then to add to that we'll have a golf course designed by Tiger? It's just incredible to think that this project has grown to where we're going to be working with someone many consider the greatest and most influential golfer of all-time."
The release says that the project will also feature a world-class practice range, short-game area, clubhouse, restaurant, lodging and a wedding chapel, among other amenities.