The Loop
Tiger Woods to design 10-hole course in the Bahamas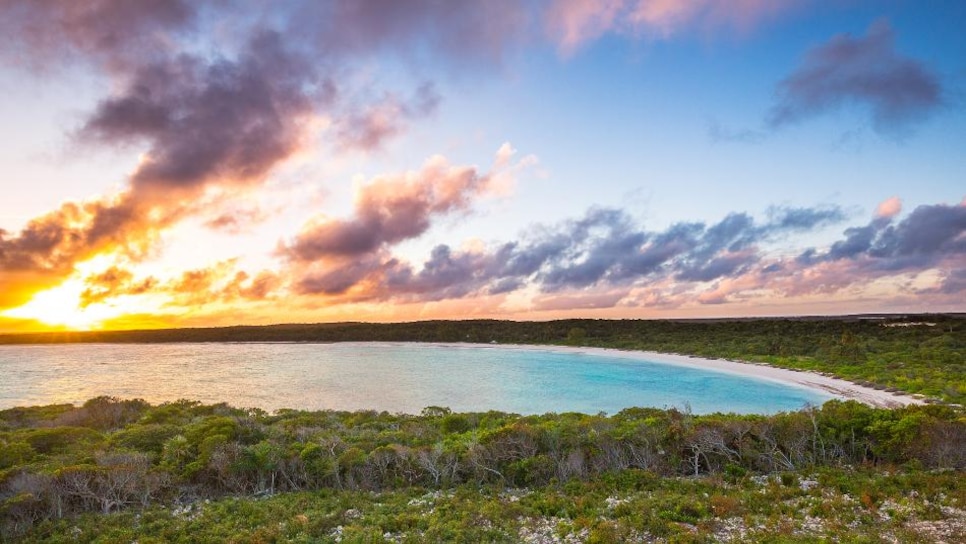 As you may have heard, Tiger Woods hasn't played much golf as of late. However, while his return remains ambiguous, the 14-time major winner is still making his mark on the game.
On Tuesday, Woods and TGR Design announced the 41-year-old will helm a 10-hole short course in the Bahamas. Named "The Playgrounds," the course will sit on the Atlantic Ocean with a sister 18-hole links to follow suit. The courses will be part of a private development called Jack's Bay.
"I am honored to be part of this spectacular project in paradise," Woods said in a press release. "The amazing convergence of land and sea calls for an equally unique and incredible golf experience that TGR Design can deliver. The golf course complements this luxury resort destination because it's designed for golfers to have fun, while still being challenged. The biggest challenge might be to remain undistracted by the phenomenal views!"