News
Tiger Woods signed an autograph for a kid who snuck inside the ropes during Tiger's practice round at the Valspar Championship
We've seen a new Tiger Woods in his latest comeback. The 14-time major champion seems to be smiling more, joking around with other tour pros and mixing it up with the crowd.
On Wednesday during his practice round at the Valspar Championship, it appears one particularly young fan went out of his way to get a piece of Tiger. In this photo snapped by Golf's Dylan Dethier, it appears a young kid somehow snuck under the ropes at Innisbrook Resort's Copperhead course for his chance for some time with Tiger. We know fans will go to extreme lengths for an autograph, but we admire this young (really young) fan's determination.
In the old days, his former caddie and de-facto body guard Stevie Williams would've karate-chopped this kid back to St. Pete.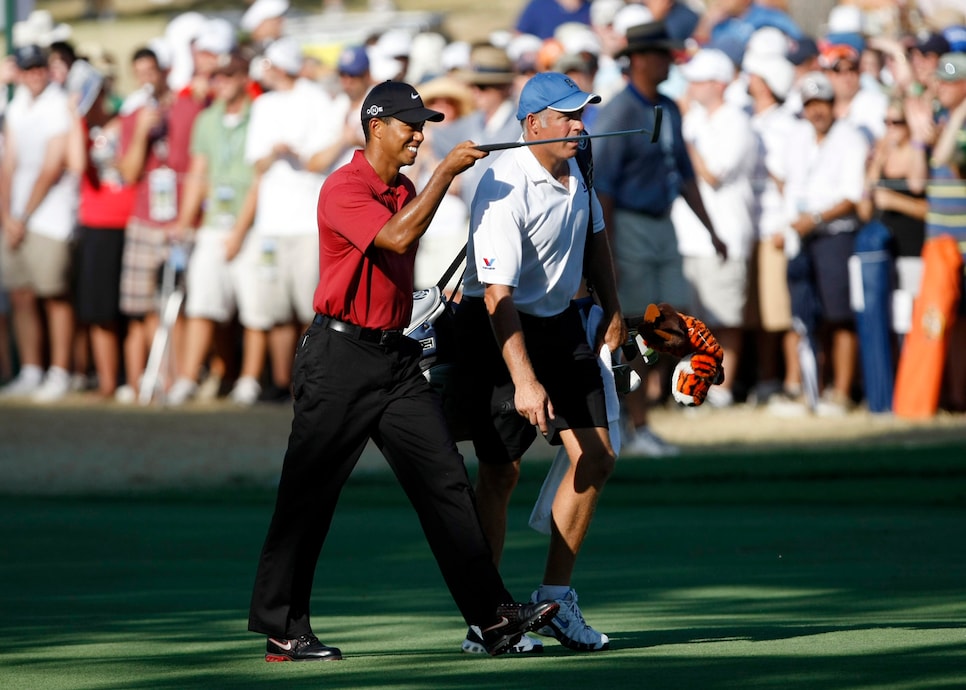 But Tiger in 2018 is more fun-loving, having two young kids of his own, so it's perhaps no surprise he obliged the young fan's request.
We're not sure whether that shirt—"Tiger, my mom wants your autograph," is a brilliant stunt by the kid's father, or it's actually the mom behind this—but either way, we're impressed.