Money
The scorecard from Tiger Woods' first-ever U.S. Open round, attested by Nick Price, is up for auction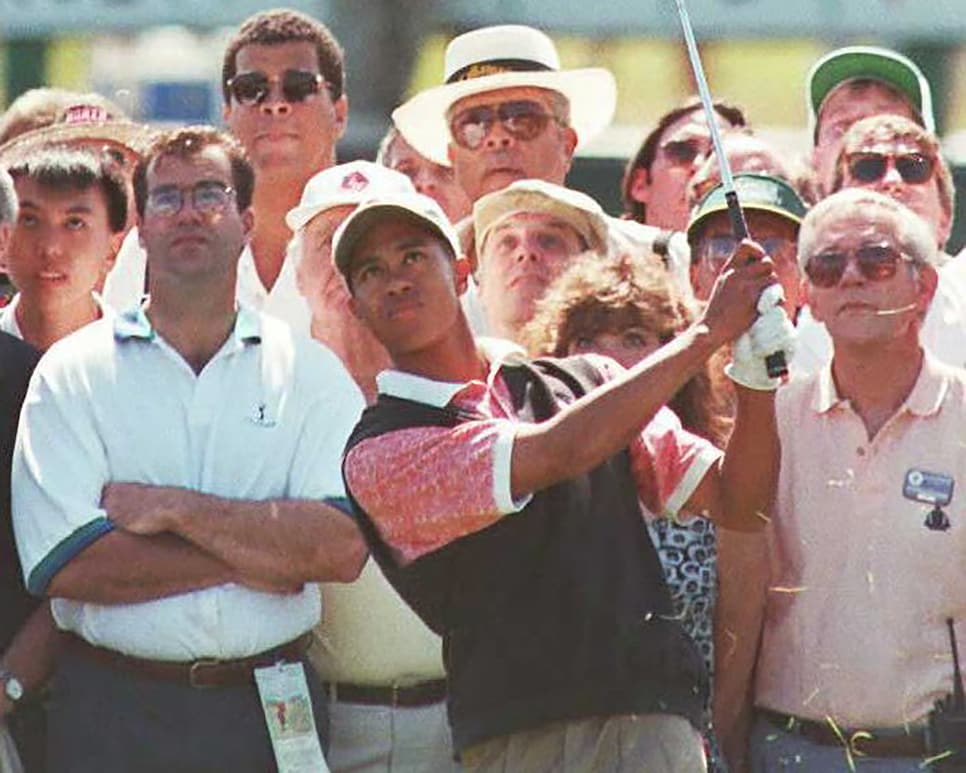 Tiger Woods shot a first-round 74 at the 1995 U.S. Open at Shinnecock.
Woods' scrawl might be the second most familiar autograph in the sport behind The King's, but don't overlook the obvious care and attention playing partner Nick Price put into his numbers and signature. It's like the three-time major champion knew feverish bidders would be trying to score a centerpiece for the mancave 30 years on.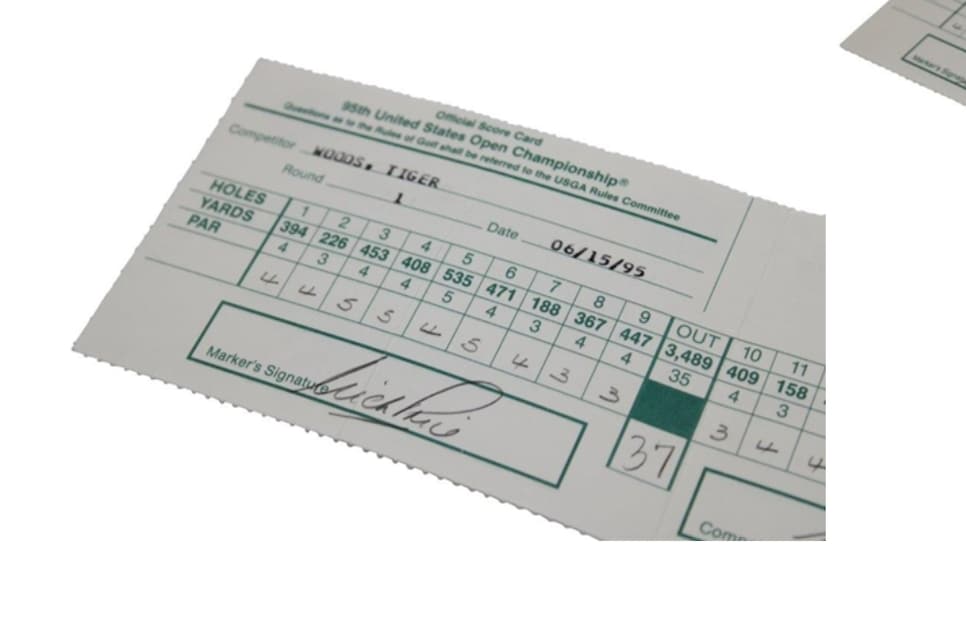 Nick Price, Tiger's playing partner for the first round, neatly recorded Woods' score and then signed for it.
Bidding started at $500, but the tally is already more than $6,500 with just under a week to go. Too rich for your blood? Also up in the same auction are a set of Woods' team-issued headcovers from the 2009 Presidents Cup, a patron badge from the 1997 Masters when Woods won his first green jacket and a variety of Ryder Cup-related autographed items. If worlds colliding is your thing, you can even bid on an NHL Dallas Stars puck Woods autographed for real on the back to go with commissioner Gary Bettman's printed-on one on the front.