A Family Affair
A very special someone will present Tiger Woods for his Hall of Fame speech on Wednesday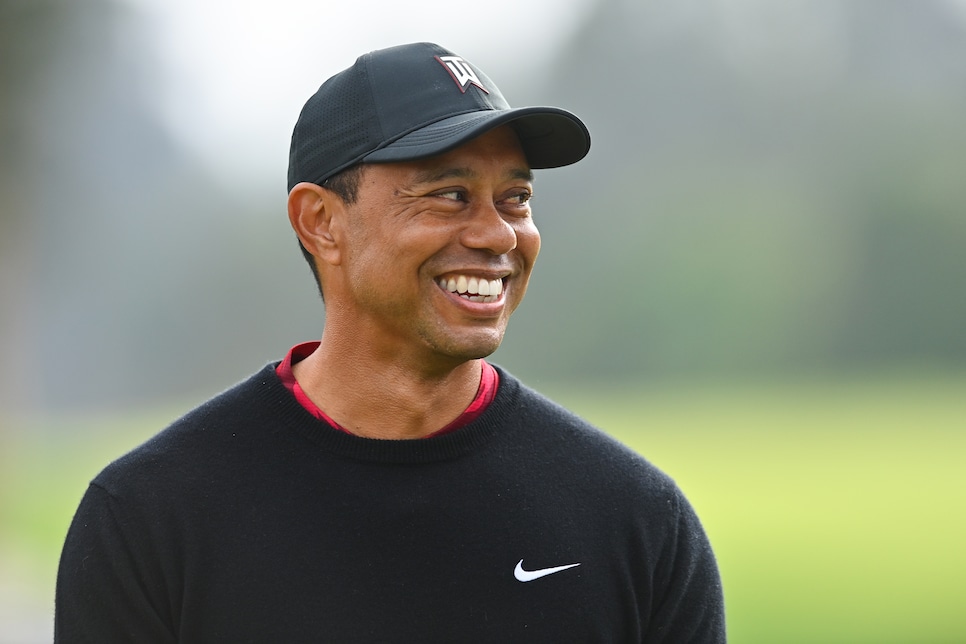 PONTE VEDRA BEACH, Fla. — Thanks to a pair of appearances in the PNC Championship, Tiger Woods' son Charlie has become an overnight star. But it will be Tiger's other child, older daughter Sam, who will take center stage this week.
On Wednesday night, Woods, an 82-time PGA Tour winner, will be inducted into the World Golf Hall of Fame, a night that has been two years in the making. Woods was originally announced as one of the four inductees in the spring of 2020, with the ceremony expected to take place in 2021. The COVID-19 pandemic pushed things back to this Wednesday night, when Woods, Susie Maxwell Berning and Tim Finchem will receive their honors at the PGA Tour's Global Home headquarters in Ponte Vedra Beach, Fla., ahead of this week's Players Championship.
VIDEO: Tiger reflects on his Hall of Fame Induction
Presenting Woods will be 14-year-old daughter Sam, according to a World Golf Hall of Fame press release. Sam, who is one year older than Charlie, was born one day after Woods' runner-up finish in the 2007 U.S. Open at Oakmont. Later that summer, Woods claimed his 13th major at the PGA Championship at Southern Hills.
In addition to Woods, Finchem and Maxwell Berning, legendary golf course developer and architect Marion Hollins will be posthumously inducted, bringing the total number of Hall of Famers to 164. Finchem, the former PGA Tour commissioner, will be presented by Hall of Fame member Davis Love III. Maxwell Berning will be presented by Judy Rankin, also a member of the Hall of Fame.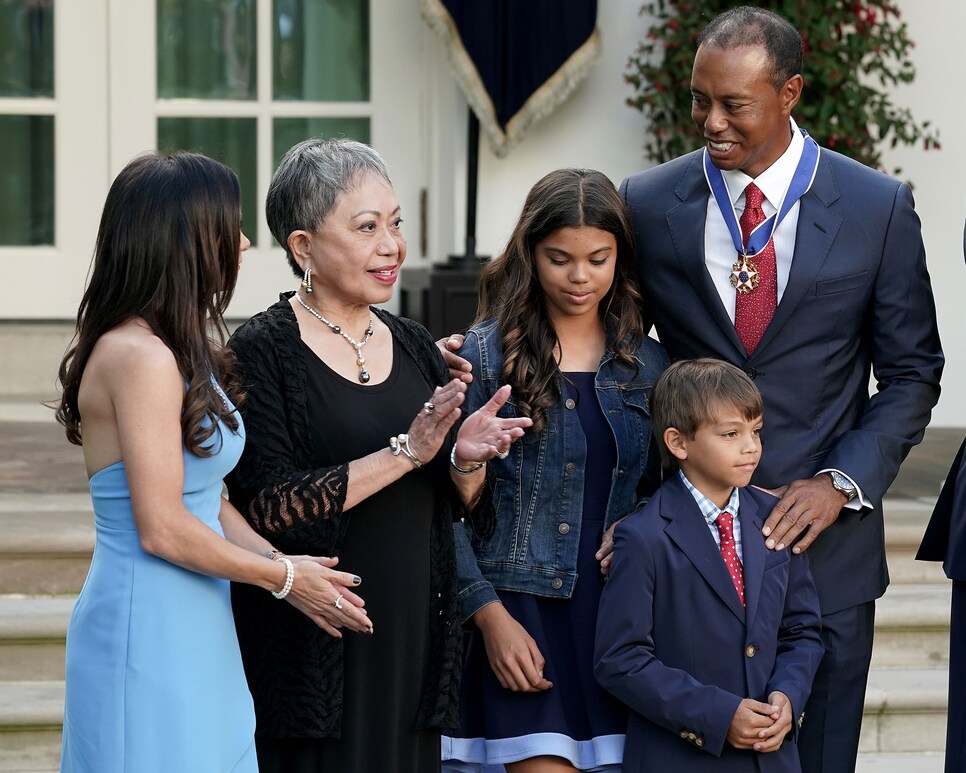 Samantha Woods (standing next to Tiger) attended her father's ceremony when he was awarded the Medal of Freedom in 2019.
Chip Somodevilla
The ceremony will air live on Golf Channel on Wednesday evening at 7 p.m. David Feherty will be the host.