Tiger Watch
Tiger Woods reaches another mind-blowing milestone: $1 billion in net worth, according to Forbes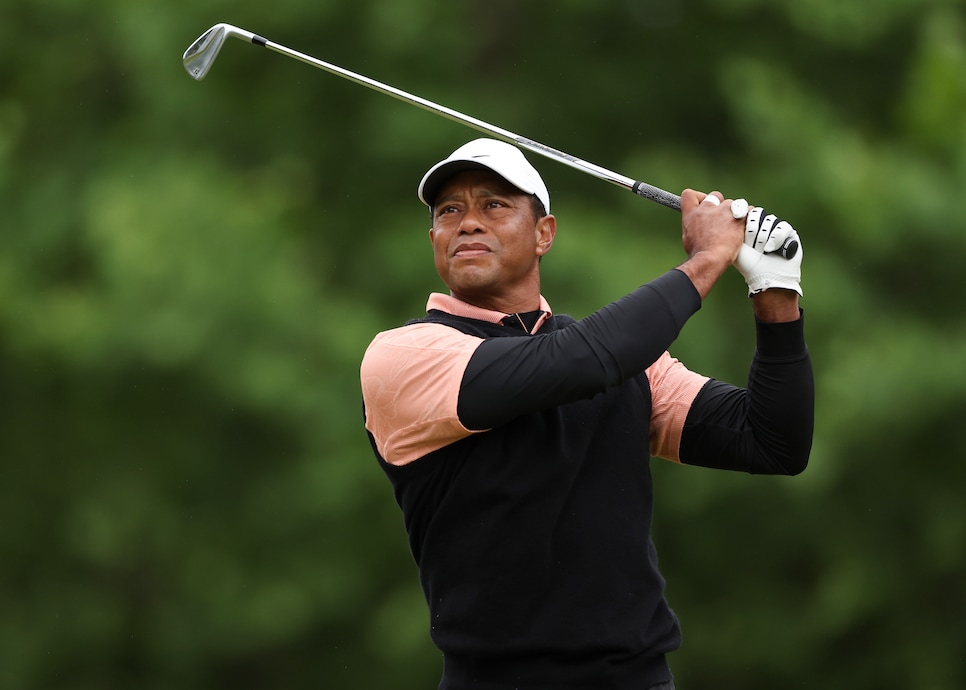 With LIV Golf arriving on the professional competitive scene, there has never been more talk in the sport about cold, hard cash. There are now signed contract numbers that in the past were only associated with the NFL, NBA and Major League Baseball. Phil Micklelson, Dustin Johnson and Bryson DeChambeu all are reportedly receiving more than $100 million from the new Saudi-backed golf endeavor before they teed up their first shot.
There is one guy in the game, though, who is the GOAT on the course and at the bank, and as Forbes pointed out with a headline on Friday, he didn't require the Saudis' money to get there.
According to Forbes, Tiger Woods has reached a net worth of at least $1 billion, based on his lifetime earnings, and that puts him with only LeBron James and Michael Jordan as the three athletes who have achieved the 10-figure mark. Forbes previously reported in April that Woods had made more than $1.7 billion in salary, endorsements and other income over the course of his 27-year career, but net worth is a whole other level.
A few mind-blowing bullet points from Forbes' assessment of Woods' impact and value:
• Less than 10 percent of Woods' career earnings and net worth comes from playing golf. (His official PGA Tour earnings stand at $120,895,206). The bulk of his fortune comes from enormous endorsement deals with more than a dozen brands.
• At the time of his greatest marketability (between 2003 and 2012), Woods made more than $100 million a year off the course, and he ranked as Forbes' No. 1 sports earner for 10 straight years.
• In just the last year, when Woods has only officially competed twice while recovering from his February 2021 car accident, he's made $68 million. As Forbes reports, Woods has been a savvy businessman, investing in a golf design business, live events production company, restaurants and resorts, a golf technology training tool, a hospitality software startup, and a luxury mini-golf experience with four locations in Florida and more on the way.
Woods has not commented on Norman's assertion, but made his stance on the PGA Tour vs. LIV clear before he played in the PGA Championship at Southern Hills in May.
"I've been playing out here for a couple of years over decades, and I think there's a legacy to [the PGA Tour]," Woods said. "I still think that the tour has so much to offer, so much opportunity. … I understand different viewpoints, but I believe in legacies; I believe in major championships; I believe in big events, comparisons to historical figures of the past. There's plenty of money out here. The tour is growing. But it's just like any other sport. It's like tennis. You have to go out there and earn it. You've got to go out there and play for it. We have opportunity to go ahead and do it. It's just not guaranteed up front."
Not for many. For Woods, as the Forbes numbers attest, he never was going to have to worry about his next paycheck.