Tiger
Tiger Woods says OWGR is 'flawed,' says better system is needed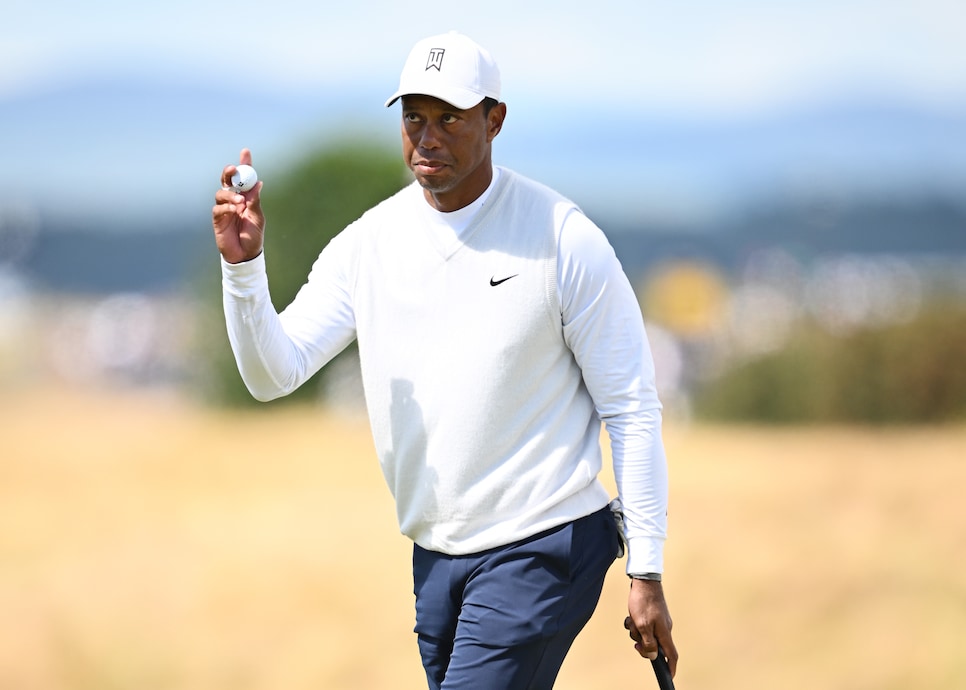 Add Tiger Woods to the list of voices frustrated with the revamped Official World Golf Ranking.
Speaking to the media Tuesday at the Hero World Challenge in the Bahamas, Woods was asked his thoughts about the OWGR, which released a modernized formula for its weekly calculations this past summer. The 15-time major winner didn't mince words when giving his opinion on the matter.
"It's a flawed system. That's something we all here recognize," Woods said. "The field at Dubai [the DP World Tour Championship] got less points than Sea Island [RSM Classic] and more of the top players were there in Dubai, so obviously there's a flawed system."
Woods' comments come on the heels of Jon Rahm calling the OWGR system "a joke" multiple times during the DP World Tour Championship. While Rahm won the event, his No. 5 World Ranking did not jump.
"I'm going to be as blunt as I can," Rahm said earlier in the week in Dubai. "I think the OWGR right now is laughable. Laughable. Laughable. The fact that the RSM doesn't have any of the top 25 in the world and has more points than this event where we have seven of the top 25 is laughable. The fact that Wentworth [the BMW PGA Championship] had less points than Napa [the PGA Tour's Fortinet Championship] despite having players in the top 10 in the world is laughable … I understand what they are trying to do with the depth of field, but having the best players in the world automatically makes the tournament better. I don't care what their system says. I think they have made a mistake. I think some aspects of it might be beneficial, but I think they have devalued the value of the better players."
The OWGR is also under fire from LIV Golf as the Saudi-backed circuit attempts to have its events be allowed to offer World Ranking points despite the nascent league failing to meet most of the OWGR's prerequisites for approval. LIV Golf is particularly antsy about the subject; failing to be able to award OWGR points is causing LIV golfers to fall in the World Ranking, which is used by three of the four major championships as a qualifying criteria to play in their events. LIV Golf has gone so far as to partner with the MENA Tour to expedite the accreditation process. The attempt ultimately failed, leading to growing rumbles from LIV that the OWGR is purposefully icing the circuit out.
However, as Woods acknowledged, while the OWGR shortcomings are evident, the answers are not.
"How do you fix it? You know, those are meetings we're going to have to have," Woods continued. "We're going to have to have it with the World Golf committee and as well as our—the main tours that are involved in it, somehow [need] to] come up with a better system than is in place now. I remember in my career, when I … I had a big lead in my career, I didn't have to play a single tournament the next year, and I still would be ranked No. 1. We changed that system then. So it has been changed in the past and I'm sure this will be changed hopefully soon."