News
Tiger Woods on whether he can still catch Jack Nicklaus: "Of course"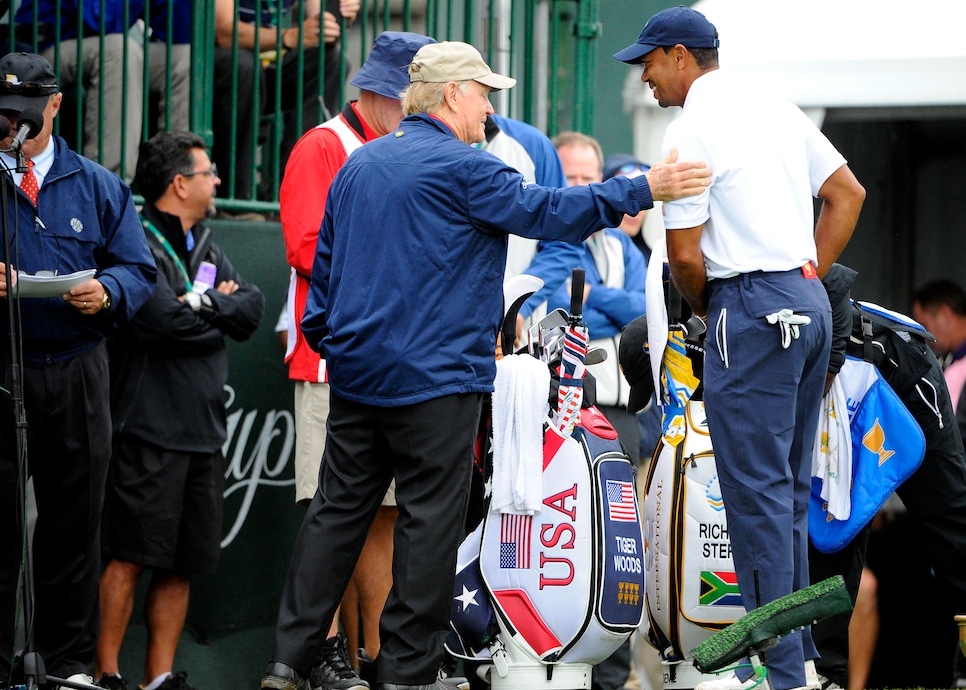 Tiger Woods spoke about being patient with his latest return and asked that people temper their expectations of him during his Tuesday press conference. However, it seems his personal goals remain as lofty as ever.
Appearing on SiriusXM PGA Tour Radio later in the day, Woods was asked by host Brian Katrek if he still feels he can catch Jack Nicklaus' record of 18 major championship. Woods' two-word response? "Of course." Of course, this shouldn't come as much of a surprise. Do you really think he'd ever say the opposite?
Anyway, have a listen to this quick clip of the interview in which Woods also says it was his idea to post a slew of recent swing videos on social media to keep his fans updated with his status:
Woods remains stuck on 14 major titles, the last of which came nearly a decade ago at the 2008 U.S. Open. Woods also seemed pretty bullish on his expectations for this week. When asked what a "good week" would be, he said, "Winning." But he also joked that a "mediocre week" would be a "Top 18," a reference to the 18-man field. Tiger's got jokes! You can listen to the full five-minute interview with Woods here:
And then check out our podcast in which we discuss if this is finally the Tiger Woods comeback that sticks:
Woods will tee it up for real on Thursday at 12:05 with Justin Thomas. Happy watching, everyone.