Tiger
Could Tiger Woods return sooner than we think? One of his confidants says so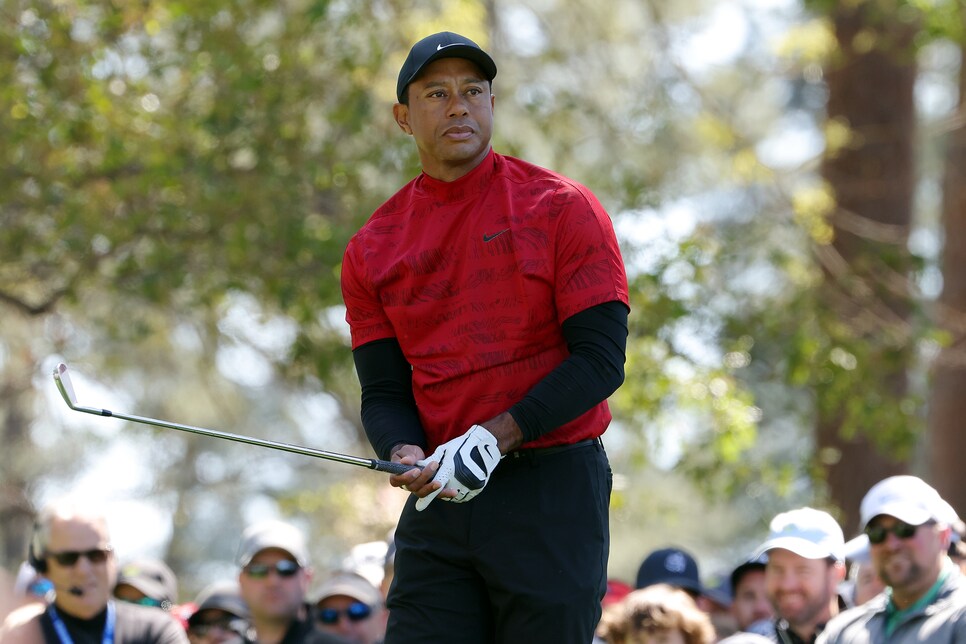 Tiger Woods has been in hibernation since the Open Championship (not counting the occasional emergency trip to Delaware). According to one confidant, Woods' next outing might be closer than you think.
Speaking on SiriusXM's PGA Tour Radio, Notah Begay III—who was college teammates with Woods—said the 15-time major winner could make an appearance this autumn.
"I know as soon as he feels like he can be competitive, I think he got a good sense of what it's going to take this past year, we'll see him," Begay told PGA Tour Radio. "We might see him one time this fall. He might surprise everybody."
That would be a surprise: Woods played three times in the fall of 2020—the U.S. Open, the ZoZo Championship and the Masters—although that was more an upshot of the pandemic-shortened season. He won the inaugural ZoZo in October of 2019, but this part of the calendar is one Woods usually skips.
Of course, "fall" technically ends in December, and there's a chance Begay is not talking about a tournament in the tour's wrap-around schedule but referring to Woods' Hero World Challenge. The Hero, which does not offer FedEx Cup points or official money but does award world ranking points, announced 17 players of its' 20-player field Tuesday and Woods was not among those names. However, there are three Hero exemptions left, and one of those spots could go to Woods. There is also the PNC Challenge, which Woods has played in the past with his son Charlie.
At a press conference for this week's Champions event where he is making his senior circuit debut, Begay said, "I think he's -- we may see a late-minute introduction of a cart rule [at the Hero], that would be great," Begay said. "So may be the pseudo-champion, the pre-champions event out there. It will just be another chance for us to see how far he's come."
Begay said while the challenges are clear for Tiger the competitive fire remains.
"I just think Tiger, for his entire life, has been the most competitive athlete that we've seen in sports for quite some time," Begay said at the Furyk and Friends Champions' event. "I know that if you just look at the metrics that are related to his golf swing in terms of clubhead speed, ball speed, his ability to execute golf shots, it's still all there.
"Now, walking 72 holes in a competitive environment, that's the big question mark. But if he finds a way, and if anybody will, it will be him, to be able to deal with the 72-hole walk, the golf's not the question to me, the heart's not the question, it's just a matter of physically can he endure that much stress on the leg."