GOAT Activities
This Tiger Woods quote about not taking divots was so casually cocky that it stopped Scottie Scheffler dead in his tracks
Among the many things we tell ourselves are signs of good golf, taking healthy divots ranks right near the very top. Catch ball first and a pancake-sized chunk of grass after? The stuff dreams are made of.
And then, you hear Tiger Woods say that when he's playing his best golf, he literally doesn't take divots. World, shattered.
We've heard legendary stories of Woods picking it clean during lengthy range sessions before, and he confirmed they're all true in an awesome clip shared to social media by the official TaylorMade Twitter account. In it, Scottie Scheffler turns to Woods and says "hey, what's up with the no divots?" while looking down at the spot Woods was just hitting from. In the most casually cocky way imaginable, the 15-time major champion responds by asking "what?" then following up with "why do you need to take a divot?"
"I don't know, I'm asking you," says Scheffler, who appears to be just as dumbfounded as all of us. "Just picking it," Woods replies. "When I'm swinging well, I don't take divots."
We already knew this, but Woods is really not of this earth:
I think Scheffler's face summed up what we were all feeling after Woods said that with such confidence: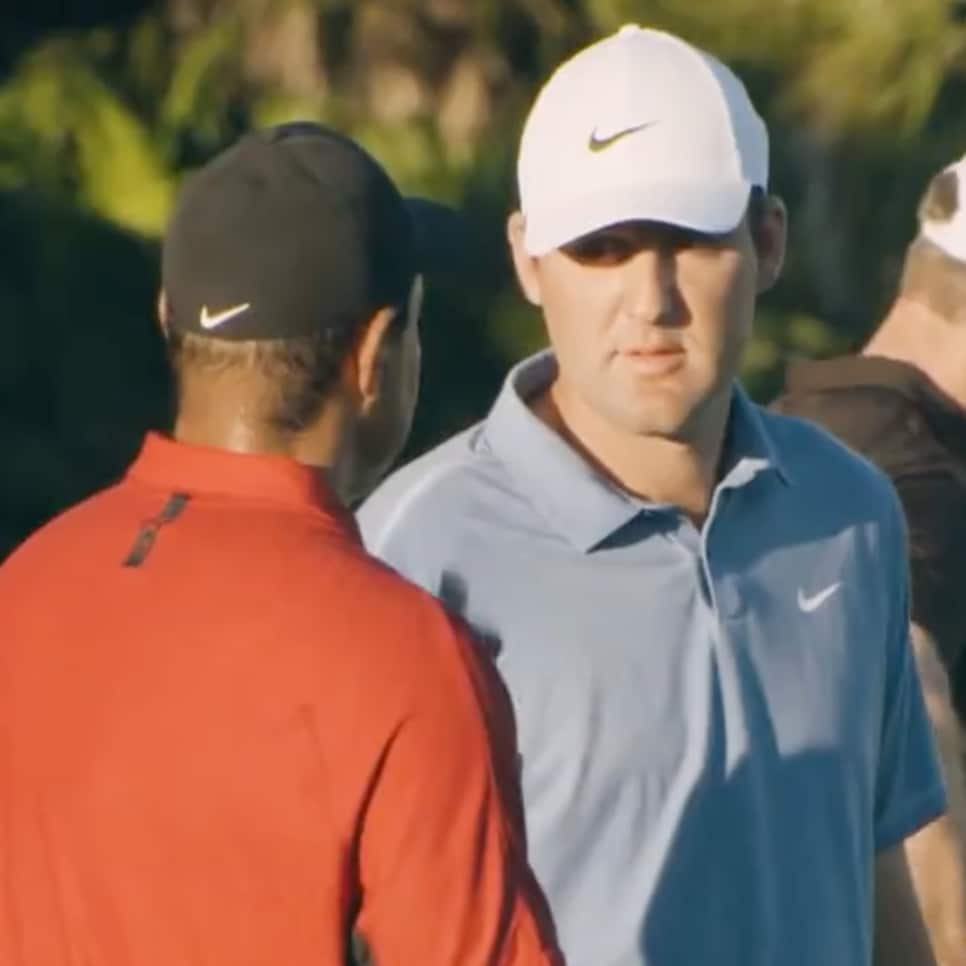 "Ummmm, huh?" By the way, love the "it is what it is" from Tiger. Actually, no, bud, it's utterly insane that the greatest golfer of all time doesn't take divots when he's "flushing it" while the rest of us peons have been led to believe a quality iron shot usually results in taking a big chunk out of the earth. Justice for all you folks out there who have been picking it clean. If it's good enough for Tiger, you shouldn't change a thing.
By the way, the entire video this clip came from is well worth your time. A half hour of an unfiltered range session with Woods, Scheffler, Collin Morikawa, Rory McIlroy and Tommy Fleetwood? Yeah, that'll do it. Go check it out on YouTube here.