what can't he do?
Tiger Woods to open NYC restaurant featuring golf simulators, bowling alley and pork-belly-and-popcorn dish(?)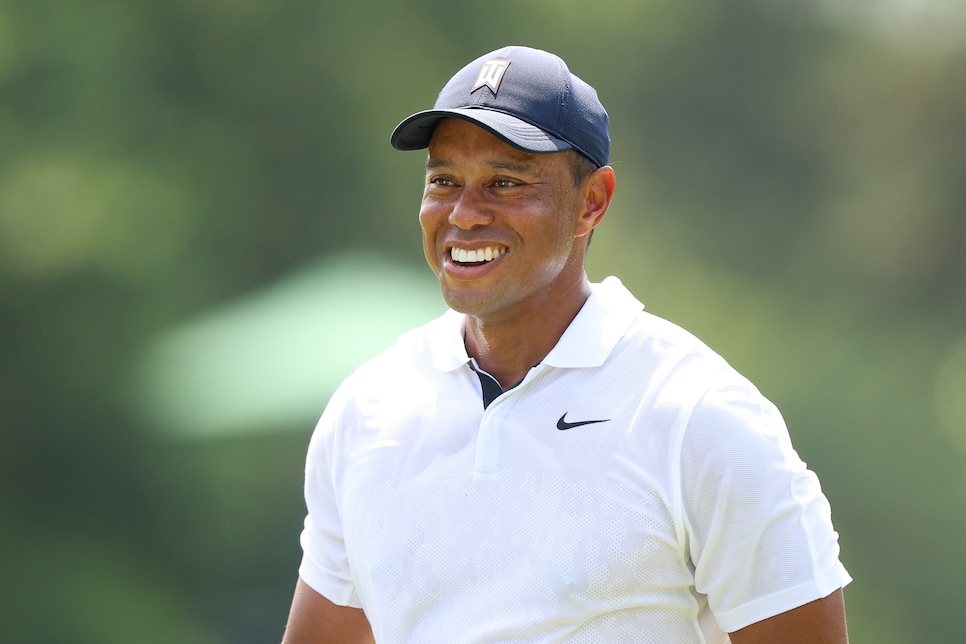 Tiger Woods may not be playing professionally at the moment, but the grind never stops. The man has an estimated net worth of over $1 billion, and that doesn't look like it's going to slow down anytime soon.
The GOAT is set to partner with Justin Timberlake to open T Squared Social, a "dining and entertainment experience" in midtown Manhattan, with thoughts already on expansion. The first location will open on Sept. 20 on 7 East 42nd St. near Bryant Park and looks to be the sports bar of all sports bars. Opening a week before the Ryder Cup is a savvy move.
There are wings (of course) and also golf simulators, bowling, darts and a suite-like experience to watch the games of the day on "New York City's only 200" television."
The 22,000-square-foot locale will cover an entire city block and will have a bar with entrances on both 42nd and 43rd St. That's a feat all by itself.
Woods and JT apparently dreamed up the business venture after a round of golf at Albany in the Bahamas.
T Squared Social's website goes into a bit more detail about the experience:
"Two friends who love competition, gaming and sports, music and entertainment, and good food collaborated to envision this concept and flagship location in the heart of Manhattan. T-Squared Social is a new kind of dining and entertainment experience driven by Tiger and Timberlake—the Ts of T-Squared Social—and a joint partnership between NEXUS Luxury Collection and Howard Milstein's 8AM Golf."
The Full Swing simulators will allow you to test your skills at renowned golf courses like Pebble Beach, Torrey Pines and St. Andrews, and the hitting bays can be converted for other sports like basketball, football and baseball. Perhaps you want an elevated chopped cheese or a cream puff topped with bourbon ice cream while hooking it out of bounds on Torrey Pines' 612-yard par-5 No. 13. That can all be arranged.
Like at Augusta National, you can become a member of T Squared Social. Unlike Augusta National, we plebians are thankfully allowed. It's time to get a dozen oysters, watch some football and lose our minds trying to hit it straight after a couple of cocktails.