News
Judge rejects attempt by Tiger Woods' ex-girlfriend to nullify NDA over sexual harassment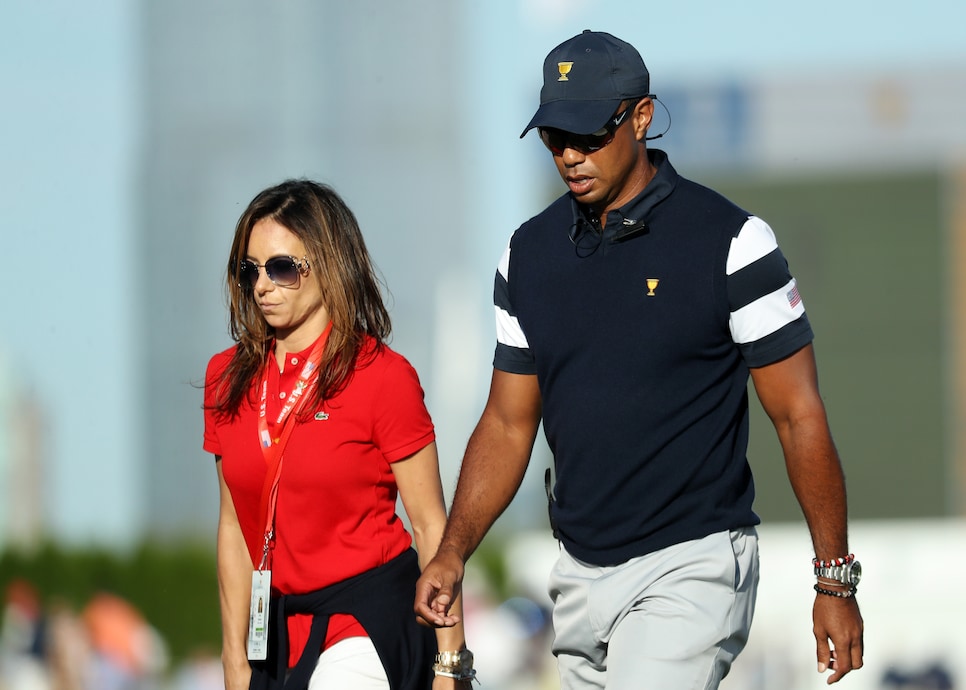 A judge has rejected claims by Tiger Woods' ex-girlfriend that a previously signed nondisclosure agreement should be invalidated due to sexual harassment.
Erica Herman filed a lawsuit in March alleging an NDA should be declared unenforceable under the federal Speak Out Act. The act, which prevents the enforcement of NDAs in instances of sexual assault and harassment, was signed into law in December 2022. It is part of a wave of legislation spurring from the Me Too movement, with the law citing that NDAs had been found to perpetuate illegal conduct.
However, in an 11-page ruling in Martin County, Fla., issued Wednesday, Circuit Judge Elizabeth Metzger wrote that Herman has failed to "provide factual specificity" regarding any accusation.
"In the instant action, Herman has not pursued any claims for sexual assault or sexual harassment against Defendant; she has solely pursued a declaratory judgment action and has only made vague and threadbare references," Metzger said.
While Herman's lawyer has questioned if she ever signed the specific NDA in question, Metzger said there is evidence that Woods and Herman negotiated some form of agreement back in 2017. As such Metzger said Woods and Herman must resolve any legal matters relating to their relationship through private arbitration, as specified by the NDA, rather than through the courts.
Preceding the March accusation, Herman filed a complaint against Jupiter Island Irrevocable Homestead Trust—a trust that Woods controls—last October that the entity was in violation of the Florida Residential Landlord Tenant Act, with Herman seeking more than $30 million for damages suffered. Herman claims "by trickery, agents of the Defendant convinced the Plaintiff to pack a suitcase for a short vacation and, when she arrived at the airport, they told her she had been locked out of her residence." Court filings showed Herman shared the same address as Woods in Jupiter, Fla. Herman claims she was told she could not return to the house and "without legal counsel to aid in her in this emotional moment, they utilized a lawyer to confront her with proposals to resolve the wrongdoing they were in the midst of committing."
Herman, 39, was the general manager at Woods' restaurant, The Woods Jupiter, and was first publicly seen with Woods at the 2017 Presidents Cup. She alleged in court documents that when they began to have a personal relationship, Woods and his lawyers required her to sign the NDA and threatened to fire her if she didn't sign.
Woods is not in this week's PGA Championship field as he continues to rehab following surgery.