Tiger Woods
Tiger Woods contends he didn't have housing arrangement with girlfriend, offered to put her up in luxury hotel after breakup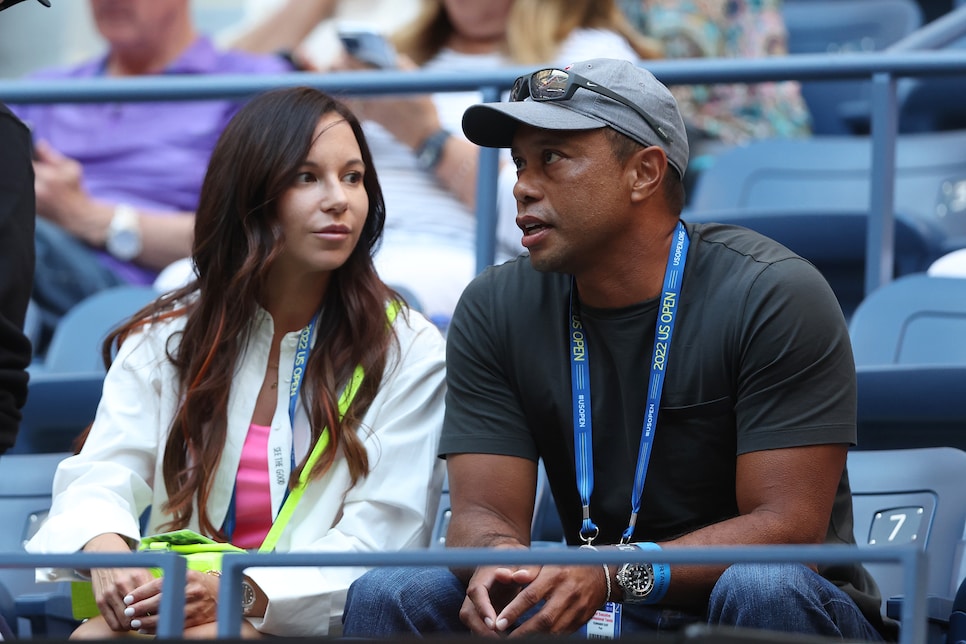 Tiger Woods and Erica Herman attended the U.S. Open of tennis together in August 2022, two months before their reported breakup.
Matthew Stockman
Lawyers for Tiger Woods have filed a motion in a Florida court alleging he never arranged a written or oral tenancy agreement with former girlfriend Erica Herman, and that after their October breakup, Woods "provided funds [Herman] could apply toward a new residence."
The latest filing, dated on March 8, follows the revelation earlier this week that on Oct. 26, 2022, Herman filed a complaint against Jupiter Island Irrevocable Homestead Trust—a trust that Woods controls—that the entity was in violation of the Florida Residential Landlord Tenant Act, with Herman seeking more than $30 million for damages suffered.
Herman, 38, alleges she had an agreement that allowed her to live in the house for a certain amount of time. In the Oct. 26, 2022, complaint, she says "by trickery, agents of the Defendant convinced the Plaintiff to pack a suitcase for a short vacation and, when she arrived at the airport, they told her she had been locked out of her residence."
Herman alleges that when the agreement was breached on Oct. 13, 2022, the date Woods ended their relationship, there were "approximately five years remaining" on the oral tenancy agreement.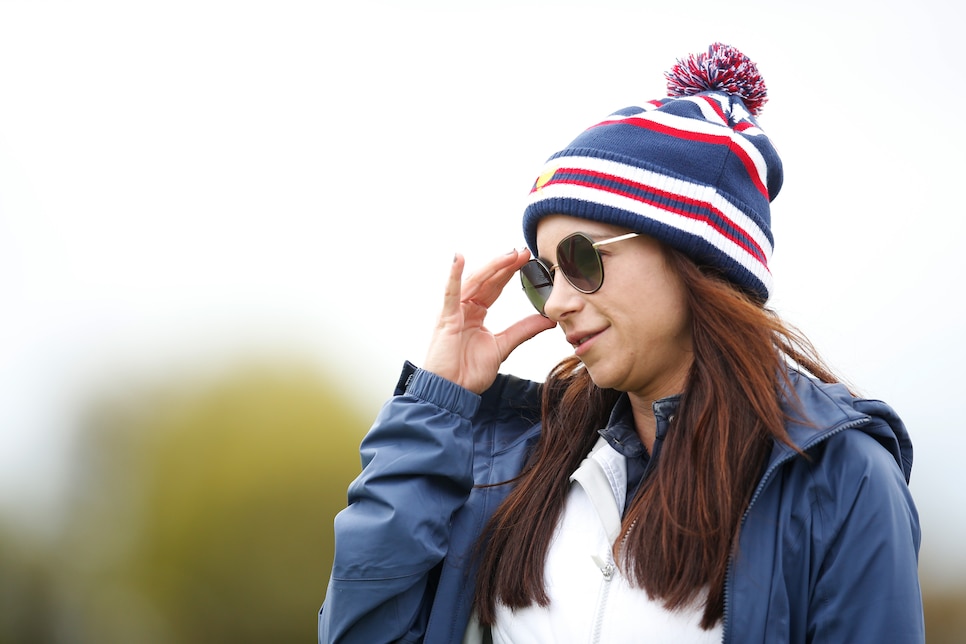 Erica Herman attended the 2019 Presidents Cup in Australia, where Tiger Woods was a playing captain.
Darrian Traynor
Woods' attorneys e-filed their motion on March 8 to intervene as a defendant in Herman's lawsuit against the Jupiter Island Irrevocable Homestead Trust in the 19th Judicial Circuit Court in Martin County, Fla. The motion claims Woods never had a written or oral tenancy agreement with Herman.
"During their relationship, Mr. Woods invited Ms. Herman to live with him as his guest in the Residence," the motion reads. "Mr. Woods never negotiated an oral tenancy agreement with Ms. Herman. Nor was there ever a written tenancy agreement between Mr. Woods or the Trust, on the one hand, and Ms. Herman, on the other hand. Mr. Woods never transferred to Ms. Herman any ownership interest in or rights of possession to the Residence."
The motion also claims Woods, 47, offered Herman assistance in finding a new residence, beginning with a stay at a "local luxury resort."
"On October 13, 2022, Mr. Woods notified Ms. Herman that he was breaking off their relationship," the motion reads. "At that time, he informed Ms. Herman that she was no longer welcome in the Residence. Mr. Woods arranged for Ms. Herman to stay at a local luxury resort and provided funds she could apply toward a new residence."
Woods' attorneys also allege Herman sued the Jupiter Island Irrevocable Homestead Trust to "avoid an agreement Plaintiff [Ms. Herman] made to arbitrate all disputes with Mr. Woods" which she had signed with him on Aug. 9, 2017.
"Though this action involves Mr. Woods' personal residence and arises out of Mr. Woods' decision that Plaintiff should no longer live in his home following the breakup, Plaintiff did not sue Mr. Woods. Rather, to avoid an agreement Plaintiff made to arbitrate all disputes with Mr. Woods, Plaintiff sued a trust owning only a limited remainder interest in the Residence."
In a separate lawsuit filed this week in Florida, Herman is alleging that a nondisclosure agreement she signed should be declared unenforceable under the federal Speak Out Act. Herman contends that Woods' trust is trying, through litigation, to enforce an NDA she signed on August 9, 2017. For her part, Herman believes the NDA is invalid, and cites "various legal claims she believes she has."
Herman does not specifically state what legal claims she may have against Woods, though she asserts that the NDA is "unenforceable as to the Plaintiffs claim in this case and that any determination of its applicability in this case must be decided by the Court, not by an arbitrator, under the federal Ending Forced Arbitration Of Sexual Assault And Sexual Harassment Act Of 2021." Herman also claims the NDA "is not judicially enforceable in this case under the federal Speak Out Act."
The Speak Out Act, which prevents the enforcement of non-disclosure agreements in instances of sexual assault and harassment, was signed into law in December 2022. It is part of a wave of legislation spurring from the #MeToo movement, with the law citing NDAs were found to perpetuate illegal conduct.
Herman was employed as a general manager of Woods' restaurant in Jupiter and the pair began a relationship in 2017.