Tiger
Why Tiger Woods fans shouldn't be freaking out about his split with Joe LaCava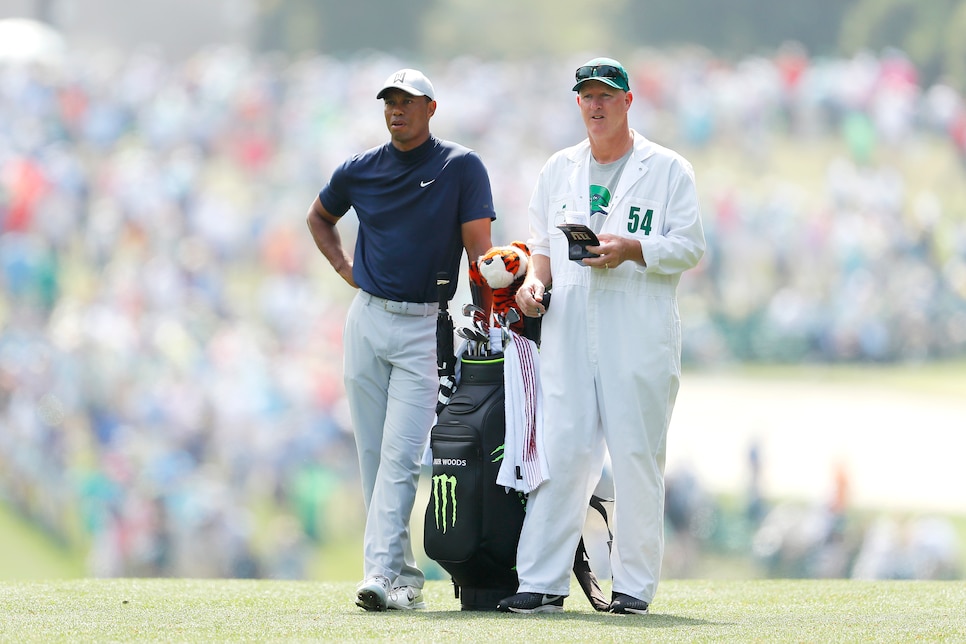 The news of caddie Joe LaCava's jump from Tiger Woods to Patrick Cantlay signaled to some fans that their fear was coming to fruition. Mainly, that Woods was retiring. After all, Woods' latest injury likely sidelines him for the rest of the year, and the 15-time major winner was already playing a limited schedule. His list of ailments continues to grow, and most of those physical impediments cannot be reversed. He's also 47 and though golfers are extending their careers longer than ever professional golf, at its core, remains a young man's game.
Then there was an old quote from LaCava that made the rounds Monday afternoon from an ESPN documentary about Woods' 2019 Masters victory. "If I could live another hundred years, I'd wait another hundred years," LaCava once told ESPN in that special. "I was never not going to work for Tiger as long as he was going to have me. I just wanted to work for him and no one else. And I think that helped a little bit, knowing that he had a friend that thought that much of him, as a person and with his game."
That LaCava was now on another player's bag could have been construed as a sign Woods may be done.
However, while Woods will never play a full schedule again, LaCava told PGATour.com that his new position doesn't mean Woods has officially hung it up.
"Tiger's not going to play much going forwards," LaCava said. "Obviously he's not retiring. But he's going to play two to six tournaments a year. Tiger and I have talked about if something were to come up, feel free to do something. 'I know how much you miss it, how much you love caddying.' And when this opportunity arose, I checked with Tiger. And he said, 'You're crazy not to take the job, go forward, go win some tournaments, go have a great time.'"
LaCava has caddied for almost 40 years, spending time with the likes of Fred Couples and Dustin Johnson. He had been with Woods since 2011 and won 12 times with him, highlighted by their Augusta National triumph in 2019. However, Woods has played just five official tournaments in the past two seasons, making the cut in four of them but finishing in just two. With those numbers not envisioned to change in the near future, LaCava took the chance to get more regular work.
Woods' agent Mark Steinberg echoed similar sentiments to ESPN. "Joe called Tiger to ask him and get his approval," Steinberg said. "Of course, Tiger gave it. Tiger and Joe are like brothers, tremendous friends. You shouldn't read anything more in to that other than Joe wants to caddie. He loves it. It's his passion. He's great at it and one of the best."
So rest assured, Tiger fans. It may be some time before you see Tiger. But for now, he is planning on teeing it up again.