News
Tiger Woods is only four back in Honda Classic, 'right there...where I can win a golf tournament'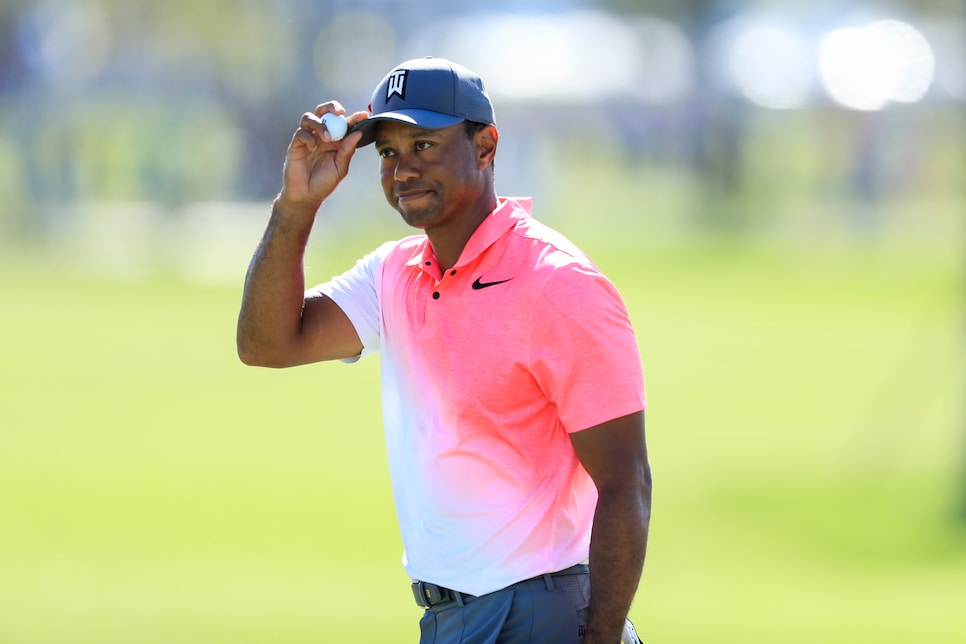 PALM BEACH GARDENS, Fla. — Comfortable. That's how Tiger Woods described where he is at right now.
He's also in a place he hasn't been in a long time: In contention going into the weekend of a PGA Tour event.
Friday, Woods shot a one-over 71 in windswept conditions at PGA National to enter the weekend at the Honda Classic tied for 14th and just four strokes back of co-leaders Luke List and Jamie Lovemark.
The last time Woods was in a position remotely close to this was two-and-a-half years and three back surgeries ago when he entered the final round of the 2015 Wyndham Championship two strokes off the lead before finishing in a tie for 10th.
"Here we are, we're back at a golf course I know and I play well at, and I felt like I've hit a lot of good golf shots, especially in this wind," Woods said. "I've controlled my ball flight. On top of that, I've shaped it both ways and felt very comfortable shaping it both ways. That's very comforting.
"I feel like I'm right there. I'm right where I can win a golf tournament."
It'll be interesting to see how comforting it is to everybody else should Woods continue to methodically work his way up the leader board over the next two days. At 33 and 30 years old, List and Lovemark aren't old enough to have experienced what it was like when Woods was in his prime, when his name would move up and everyone else would melt.
Still, expectations should be tempered. After all, it was just a week ago that Woods missed the cut at Riviera, collapsing with a 39 on the back. Two weeks before that, he needed four birdies over his final nine to make it to the weekend at Torrey Pines.
This is also just his third start of the year, and the conditions—wind and crusty greens—have made things tough on everyone, including Woods.
On his second hole of the day, he yanked an iron off the tee and into a hazard left, taking a drop and going on to make bogey. Then there was the par-3 15th, where he came up short in the water, hit from the drop zone and two-putted for 5.
One hole later, Woods missed the fairway left, then three-putted from 80 feet after blowing his first attempt 17 feet by.
At one over, Woods isn't one of them. But there were enough bright spots to give a glimmer of hope, including on the difficult par-3 17th, where he cut a beauty of a 5-iron from 190 yards to 12 feet and made the putt for the last of his three birdies on the day.
"You know, four back on this golf course with 36 holes to go, I mean, anybody can win this golf tournament right now," Woods said. "It's wide open."
And for a change, Woods is part of that mix.