News
Tiger Woods is co-leading the Tour Championship, but would be five shots back according to next year's strokes-based system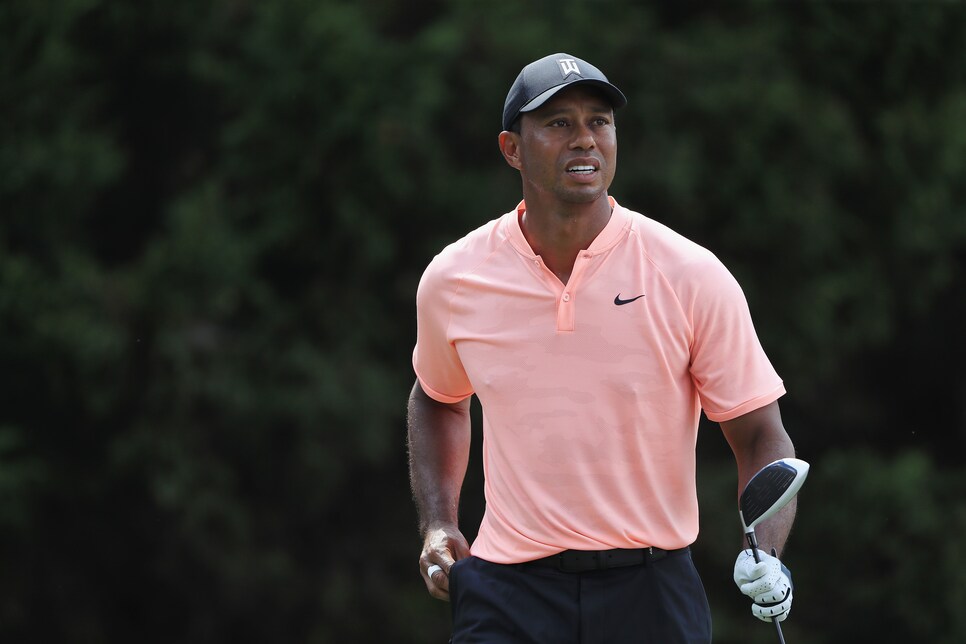 ATLANTA—Tiger Woods fired a five-under 65 in Round 1 of the Tour Championship, tied with Rickie Fowler for the day's low score at East Lake. Which, according to the FedEx Cup's new scoring-based system for the season finale, places Tiger just five shots out of the lead.
Or would, if the new rules were in place.
Earlier this week the PGA Tour announced a slew of changes to the 2019 FedEx Cup, with the most significant—and controversial—alteration regarding scoring at the Tour Championship. Rather than the current format of a points reset, the tour will implement a descending strokes-based system calibrated off the playoff standings. Meaning, the player with the most amount of points after the BMW Championship will start the Tour Championship at 10 under par. The following four in rankings will begin at eight under through five under; the next five start at four under, regressing by one stroke for every five players. Those ranked No 26 through 30 will tee off at even par.
So, keeping the upcoming configuration in mind, how would Thursday's score board read under 2019's rules?
Justin Rose, who entered Atlanta second in the FedEx Cup rankings, would be in the lead, his four-under 66 combining with an eight-under start for a 12-under score. Behind him would be Tony Finau, who started in third, at 10 under (67 + seven-under start). Here's how the rest of the leader board shakes out, with Thursday's score in parentheses:
Justin Rose -12 (66)
Tony Finau -10 (67)
Bryson DeChambeau -9 (71)
Justin Thomas -8 (67)
Tiger Woods -7 (65)
Dustin Johnson -7 (69)
Rickie Fowler -6 (65)
Rory McIlroy -5 (67)
There's no cheering in the press box, and it should be noted there are few better statesmen for golf than Rose. But, considering what's on the line with a potential Woods victory, thank the golf gods the system doesn't come to fruition until next fall.