The Loop
Tiger Woods is a "great father," according to his ex-wife
Elin Nordegren never said much to the media while she was Tiger Woods' wife, and since their divorce in August of 2010, she's been careful to pick her spots. But in a recent interview with People magazine, Nordegren opened up about her ex-husband -- and somewhat surprisingly, she had a lot of good things to say.
"My relationship with Tiger is centered around our children and we are doing really good -- we really are -- and I am so happy that is the case. He is a great father," Nordegren said.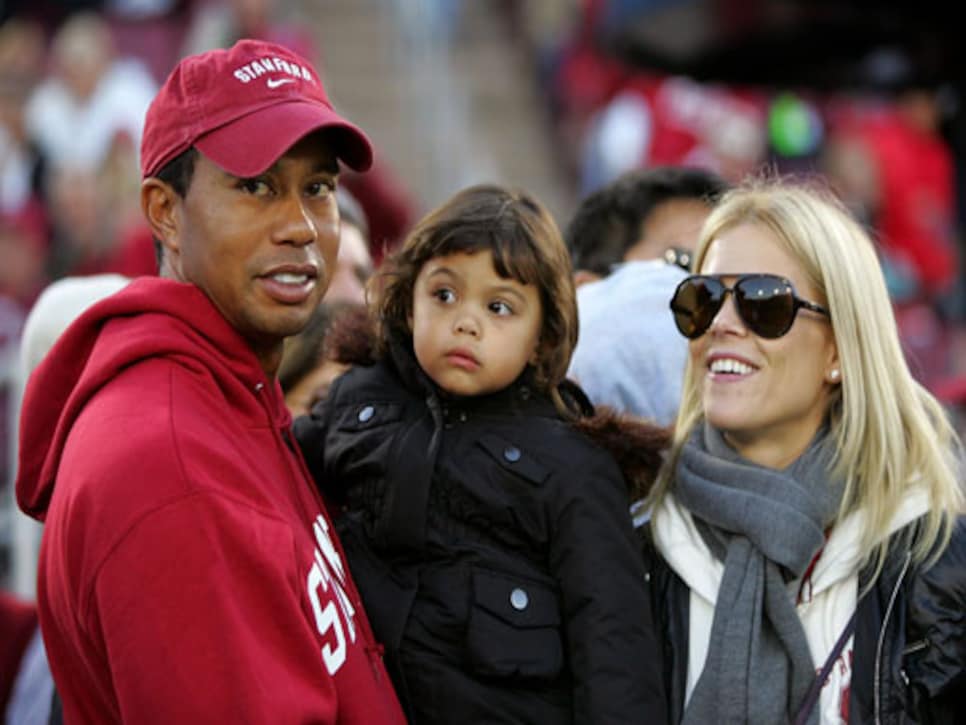 Of course, things weren't always "really good" between the two considering  a scandal centered around Woods' infidelity that began to unfold over Thanksgiving weekend in 2009 and resulted in the parents of daughter Sam and son Charlie -- now 6 and 5, respectively -- splitting.
"In the beginning, you tamp down the animosity for the kids' sake," Nordegren said. "I'm not going to deny that I went through the wringer. But I don't think I doubted we'd end up here. That was always my dream, that the kids can have two loving parents that show respect for each other. And I feel that's what they have."
Nordegren, who lives 25 minutes from Woods, also said the two see each other regularly with their shared custody agreement. This would seem to confirm recent stories that Nordegren and Woods' current girlfriend, Lindsey Vonn, have become good friends. The three, along with Nordegren's current boyfriend, Chris Cline, have reportedly even gone on double dates together.
Nordegren is doing great herself. Earlier this month, she earned a bachelor's degree in psychology from Rollins College and gave a commencement speech after winning her program's Outstanding Graduating Senior Award.