Equipment
Tiger Woods had one of his best driving weeks of the season with this new shaft in play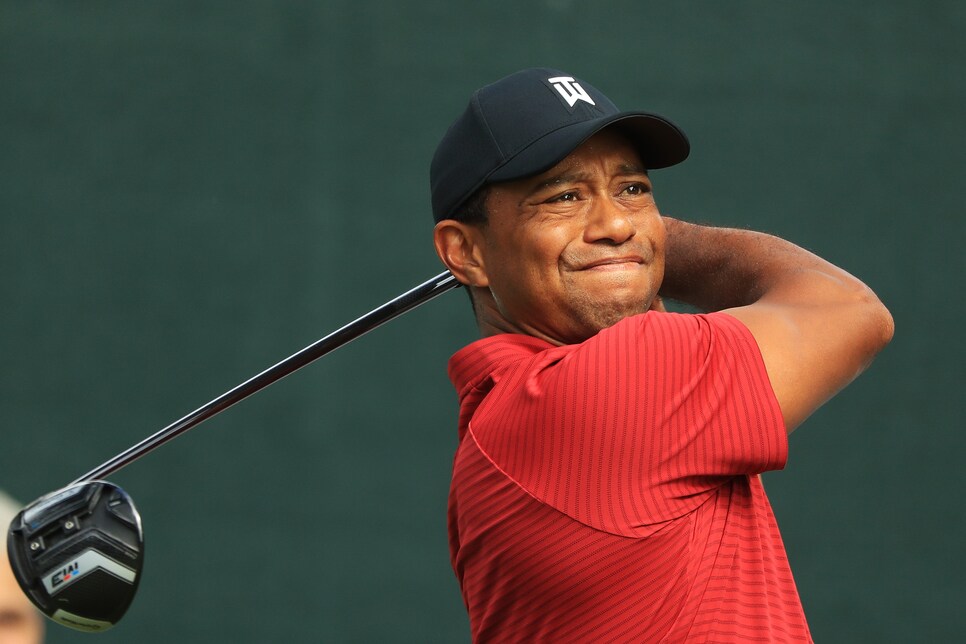 When you're ranked 175th out of 205 players on the PGA Tour in driving accuracy, something has to give. For Tiger Woods, that meant his TaylorMade M3 driver setup was overdue for an overhaul, and that was the case at Ridgewood Country Club and its narrow fairway corridors.
"We've been working on it, experimenting with different shafts and different lofts on my driver and 3-wood, as well. Just trying to figure it out," said Woods at The Northern Trust. "Just trying different things. I've still got two more days and I'll still be monkeying around with a couple things and come game time we'll see what I go with."
Woods went with a Mitsubishi Diamana D+ White Board shaft—a model he has used with success in the past. The change was from a Mitsubishi Tensei CK Pro Orange 70TX that was in play at the PGA Championship. The result? Tiger finished the week ranked 27th in driving accuracy—a vast improvement from that No. 175 ranking for the season. And to put it in further context, Tiger's 67.86 percent (38 of 56 fairways hit) went significantly up from his previous two events (57.14 percent -- ranking 74th out of 79 players at the PGA Championship, and 46.43 percent, 26 of 56 fairways, at Firestone).
"I've changed the loft [boosted it a degree] on it and gone back to a shaft that I know and I've won numerous tournaments with, so it's a feel that I know," said Woods. "This entire year has been trying to hit a moving target just because my swing has changed, my body's changed. It's morphed through the entire year. I'm at a place now where I think that that shaft works again."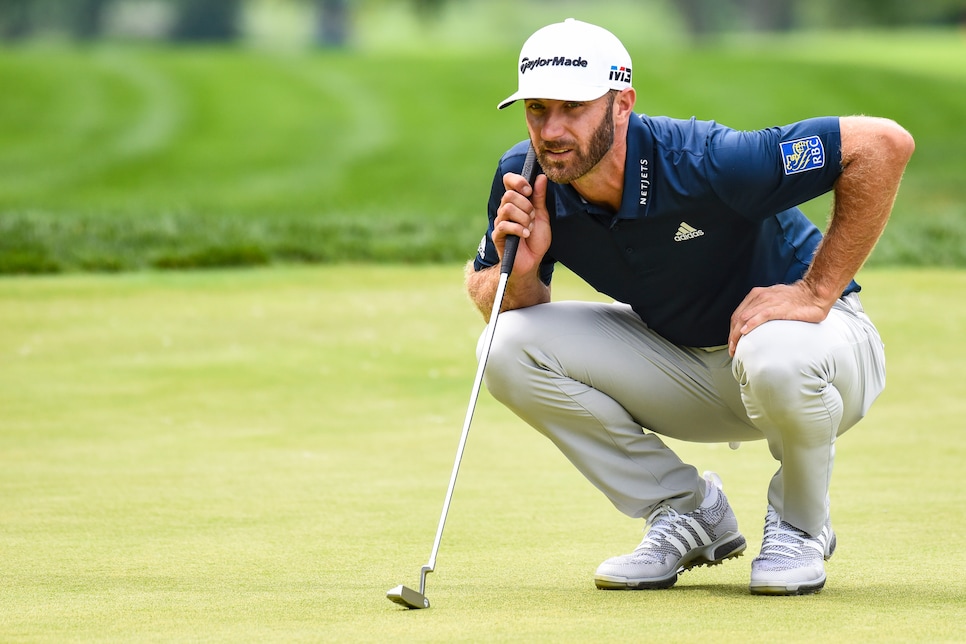 Dustin Johnson's week started with one of the strangest questions a player could be asked: "You putt with a green putter—which color is your putter right now?"
Instead of offering a savage response to the reporter, Johnson dutifully answered, "silver." What he left out was that the putter was a switch from his TaylorMade Spider Tour Black mallet. Instead, Johnson played The Northern Trust with the company's TP Juno blade.
"I always practice with my blade, like when I'm at home, and I've been playing with it at home a good bit," Johnson told reporters at Ridgewood. "I just never can pull the trigger when it comes time to tee it up. I left all my other putters at home this week, so I didn't have a choice. I like the way I putt with it. I feel like I've got better feel and line up really well with it.
Johnson has had success in the past using a blade-style putter, having used a Scotty Cameron Newport 2 GSS with much success, including his win at the 2016 U.S. Open at Oakmont. Ironically, Johnson put this very same putter—which has a milled face instead of an insert—in play at last year's Northern Trust event. Johnson finished this year's tournament T-11, ranking 13th in strokes gained/putting.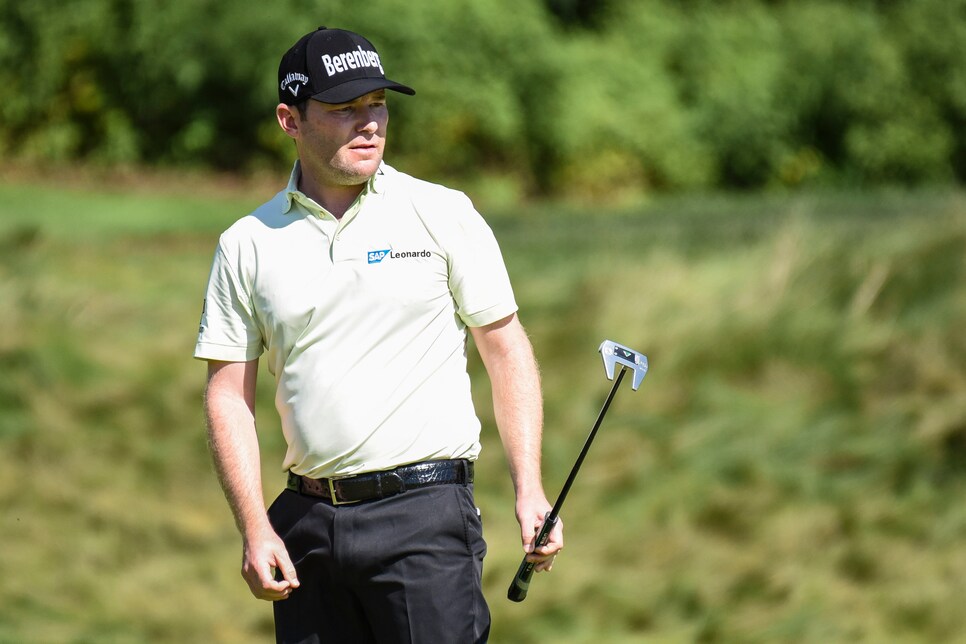 Looking to increase his luck on the greens, Branden Grace switched to an Odyssey Toulon Las Vegas mallet putter for The Northern Trust. According to Odyssey tour rep, Joe Toulon, Grace began working with the putter on Tuesday, and he commented how much he liked the look of the Las Vegas, which features alignment wings in a mallet shape. The toe-hand mallet, which is 33.5 inches long with a SuperStroke pistol GT Tour grip, features a stamping on the bottom of an ace and a jack playing card—a winning hand in blackjack.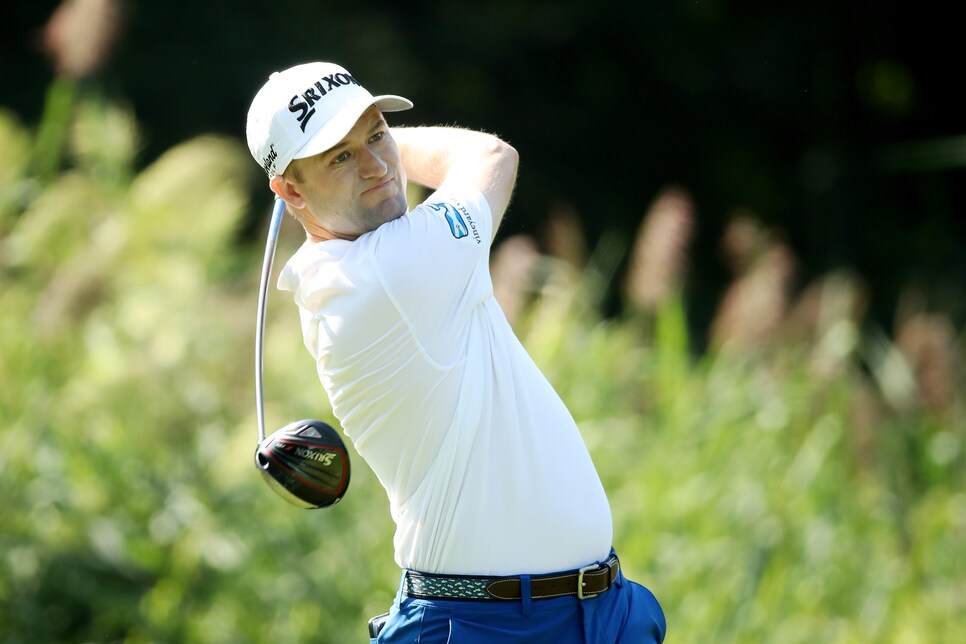 Srixon first unveiled its Z 785 driver to tour staff at the Travelers Championship in late June and some of its tour staff have transitioned into the club since. At The Northern Trust, Russell Knox made the move--noteworthy if only because Knox is habitually slow to change out of clubs.
The driver, which was introduced to the public earlier this week, boasts a new titanium alloy in the cupface structure that wraps around the crown, skirt and sole. The so-called "super" titanium-51AF, first used by Srixon in some of its high-end XXIO drivers, had been developed for its high strength and lighter weight in automobile engine parts such as intake and exhaust valves and connecting rods. Its high strength results in Srixon's thinnest driver face ever.