Auctions
This Tiger Woods golf ball from the final round of the 1997 Masters auctioned for a stunning amount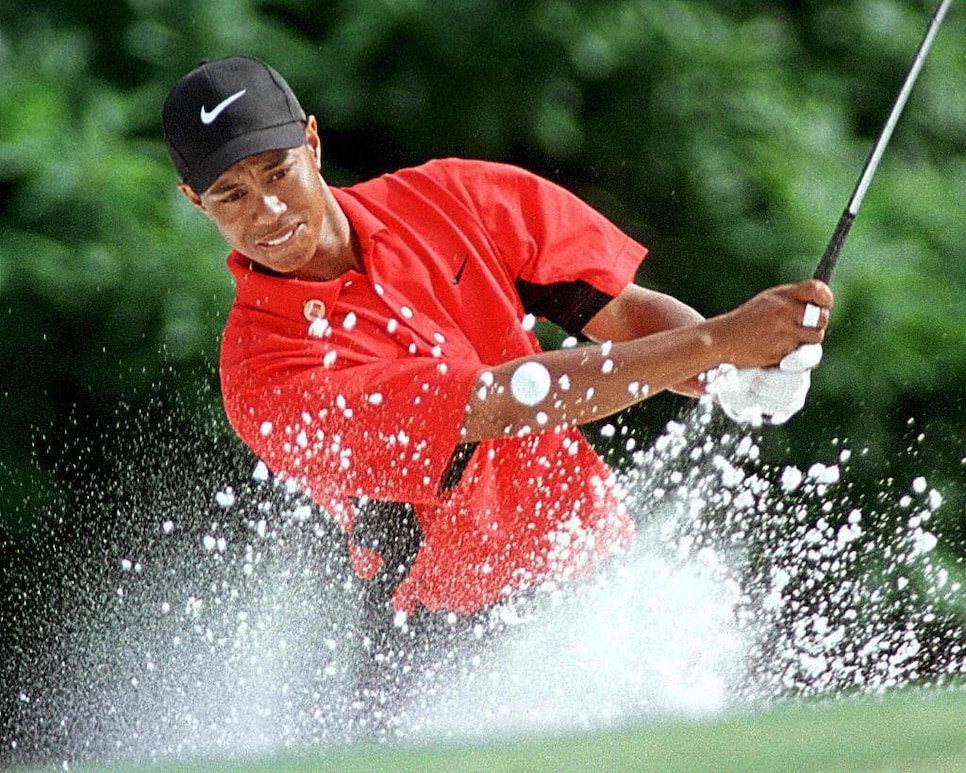 Tiger Woods might have had to withdraw from this year's Masters, but the sale of Woods-related memorabilia continued unabated. The came on April 8, when a golf ball used by Woods during the final round of his historic Masters win in 1997 was sold for $64,124.40 in an auction conducted by Golden Age Auctions.
According to the auction site, the consignor, Julian Nexsen, was 9 years old in 1997 and was attending the Masters with his father and friends. They were stationed between the fifth green and sixth tee box as Woods was walking by during his final round. Tiger had just bogeyed the fifth hole. As he walked to the sixth tee box, Tiger handed the young lad his Titleist golf ball—presumably retiring the one he just used to make the bogey after he found a greenside bunker with his approach.
Dozens of people witnessed Woods hand that golf ball to Nexsen, including a reporter from the Washington Times. That reporter, Barker Davis, immediately came over and spoke to Nexsen and his father. The next day, the Washington Times front page featured an article titled Tiger Woods completes rout at Masters. In that article, Davis states: "After making his first bogey in 36 holes yesterday, Woods stopped on his way to the sixth tee to give a ball to 9-year-old Julian Nexsen of Greenville, S.C."
That reporter sent the young Nexsen a copy of that Washington Times newspaper, which his parents then shadow box framed with the golf ball, his badge from the 1997 Masters Tournament, and a couple pairings sheets from the Sunday Final Round. These items have been framed together ever since.
The auction garnered 53 bids, starting at $500 when it opened on March 27. However, as with most auctions, the bidding got spirited near the end. On the morning of April 8, the high bid was $12,793, but in the last two hours, 20 bids were received and the price nearly doubled, from $33,180 to the final number.
Although the final price is impressive, it does not come close to matching the more than $5 million Woods '"Tiger Slam" irons reaped or the more than $300,000 some of his backup putters have brought. It is closer to the nearly $140,000 Woods' Sunday shirt from 1997 has fetched.
As for the authenticity, the now-35-year-old Nexsen signed a legal Declaration in which he certifies under penalties of perjury as to the authenticity of the Woods 1997 Masters golf ball and the story of that final round interaction with Woods.