News
Tiger Woods' former sports psychologist doesn't anticipate any issues mentally in comeback bid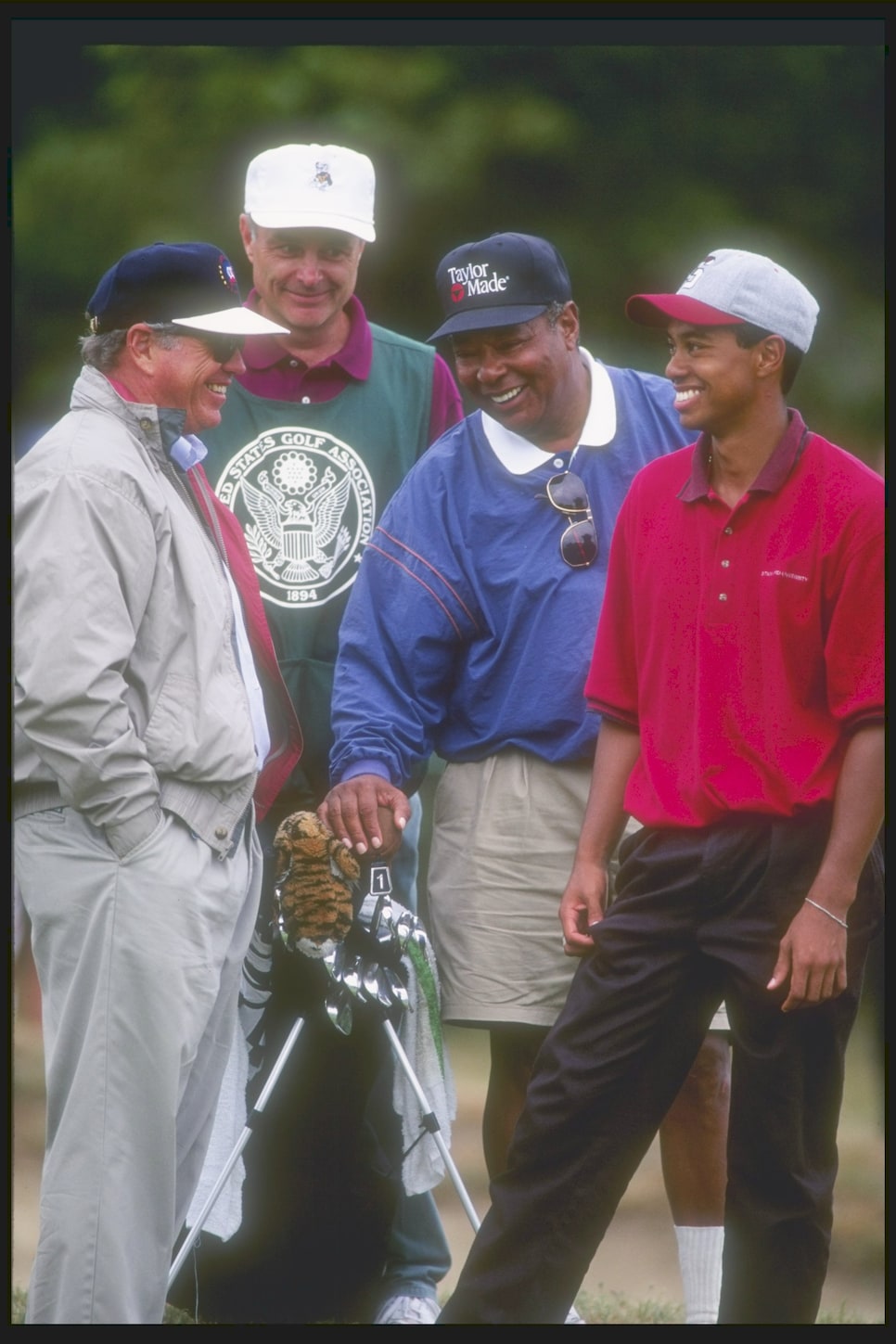 Jay Brunza is now largely a footnote in Tiger Woods' lengthening biography, though he was a fixture in his formative years, helping nurture what would become one of the strongest minds in golf.
A sports psychologist who worked with Woods for eight years, Brunza suggested that the only test Tiger likely needs to pass in his comeback bid is physical.
"Here's an analogy for you, if you're talking about the mental game," Brunza said on Wednesday. "How do you judge a race horse? You judge him on how he runs the race. With Tiger, you're looking at one of the great mental games ever. The mental game also works with the physical game. If he's healthy, I don't think he'll have any shortcomings on the mental part.
"Like everyone else, I just hope and pray that God is going to give him the good health. He's just got a great talent, but like all great athletes, you've to have the good health to do it."
Brunza will be among those eagerly watching when Woods tees it up in the Hero World Challenge on Thursday. His rooting interest in Woods has not waned in the two decades that have passed since he last worked with him. It has been enhanced by the fact that Brunza is a link between a youthful Woods and the generation to which Woods' acknowledged being a "YouTube legend."
"I'm hoping he can come back. I think it'll be great for the game to have him go out there competing with the young Turks, many of whom I've worked with also," Brunza, who works extensively with college golf programs, said. "I worked with Texas in its national championship year with Jordan Spieth [2012]. I've worked with Beau [Hossler] for a long time, Aaron Wise during [Oregon's] national championship year, Jon Rahm."
In the '80s, he was a Naval captain and clinical psychologist who often played golf with Woods' father Earl at the Navy course in Los Alamitos, Calif. When Tiger was 12, Earl asked Brunza to begin working with him on the mental part of the game. He also served as Woods' caddie in his amateur days.
"I was with him in three U.S. Juniors, two U.S. Amateurs and the qualifying rounds in a third Amateur, two U.S. Opens and a Masters," he said. "Just being a part of it, you appreciate it. You love watching Michelangelo paint. That's the best way to say it."