News
Tiger Woods fondly recalls requesting to play — and beating — Greg Norman at the 1998 Presidents Cup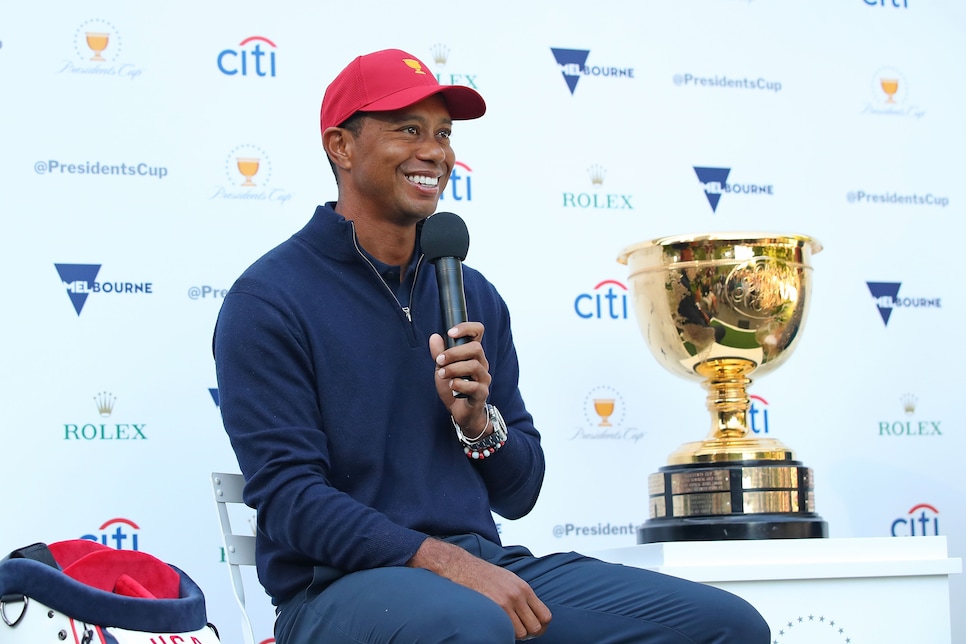 As part of the lone American team to lose in the Presidents Cup, Tiger Woods' top priority as captain is to make sure the U.S. doesn't suffer the same fate when it returns to Royal Melbourne in 2019. But that's not to say he doesn't have at least one fond memory from that week.
In Australia this week to promote next year's event, Woods was asked about beating Aussie superstar Greg Norman in Sunday singles two decades ago.
"I did," Woods replied. "That was fun."
Q. You mentioned '98; is it true that you put your hand up to play against Norman in the team room the night before?
TIGER WOODS: Yeah, it was -- I wanted to play against him. Jack and Peter had talked about what kind of pairings would be great for the tournament. We were getting blown out, and so that was one of the key match-ups that I felt like I could handle and I could play, and I felt like I could earn a point for our U.S. side.
Woods beat Norman 1 up in front of his home crowd in the second-to-last match of the day. But the Internationals, captained by Peter Thomson, still won 20.5 to 11.5, a result Woods said stemmed from the Americans having "shut it down" in the days before the wraparound schedule.
Tiger also got the better of Norman in the 2011 event when he arrived in Melbourne as a questionable captain's pick by friend Fred Couple. Woods wound up earning the cup-clinching point against the Shark's squad.