News
Bubba Watson says he'd rather be a vice captain than player at the 2019 Presidents Cup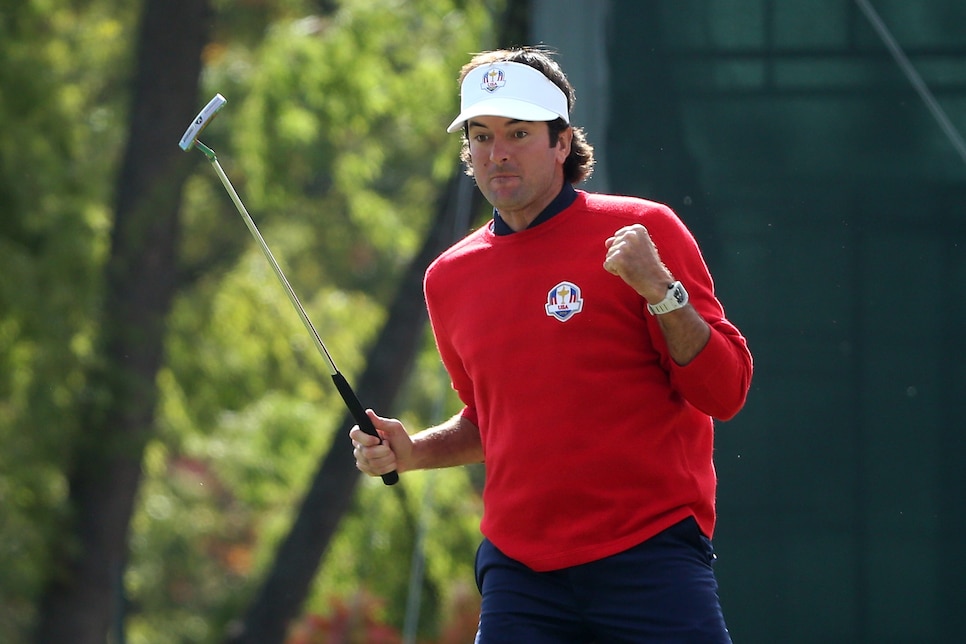 Bubba Watson is not one for convention. So while the following seems like a divergent take, for Watson, it's par for the course.
Speaking with the Associated Press's Doug Ferguson, Watson, who enjoyed a career rejuvenation in 2018, stated one of his goals for the upcoming season is to make the Presidents Cup team. On the surface, an objective most American golfers likely harbor. Bubba being Bubba, his aim is slightly different.
"I have been bugging Mr. Tiger Woods about being a vice captain for Australia,'' Watson told the AP. ''I would love the honor of doing that again. The reason why is I feel like I can service. For me personally, I have more enjoyment serving 12 guys than playing."
There's undoubtedly been a reboot in team chemistry in the American clubhouse, a sentiment that has transformed these team events from obligations into aspirations. Still, that a player with three wins on the year would rather be outside the ropes than in doesn't quite jive.
Of course, Watson is also the guy who called the 2016 Ryder Cup, where he was an assistant to Davis Love III despite being the seventh-ranked player in the world, "The greatest thing I've ever done in golf." So much for those two green jackets.
"I always bug Tiger,'' Watson continued. ''He says, 'You need to be playing.' I said, 'Look, man, we've never won a Ryder Cup with me playing, but we've won when I wasn't playing. So me and you need to be captain and vice captains.' That's our joke. I've told him, 'Listen, I'll do anything to help you if you want me. If you don't, that's fine.'"
While Watson has struggled at the Ryder Cup to the tune of a 4-10 record, he's been noticeably better at the Presidents Cup, going 5-3-2 in two American victories.
The 2019 Presidents Cup begins December 12 at Royal Melbourne Golf Club, the site of the only International win in the event's 25-year history.