News
Tiger Woods, Discovery's GOLFTV announce exclusive content partnership promising "unparalleled" insight into golfer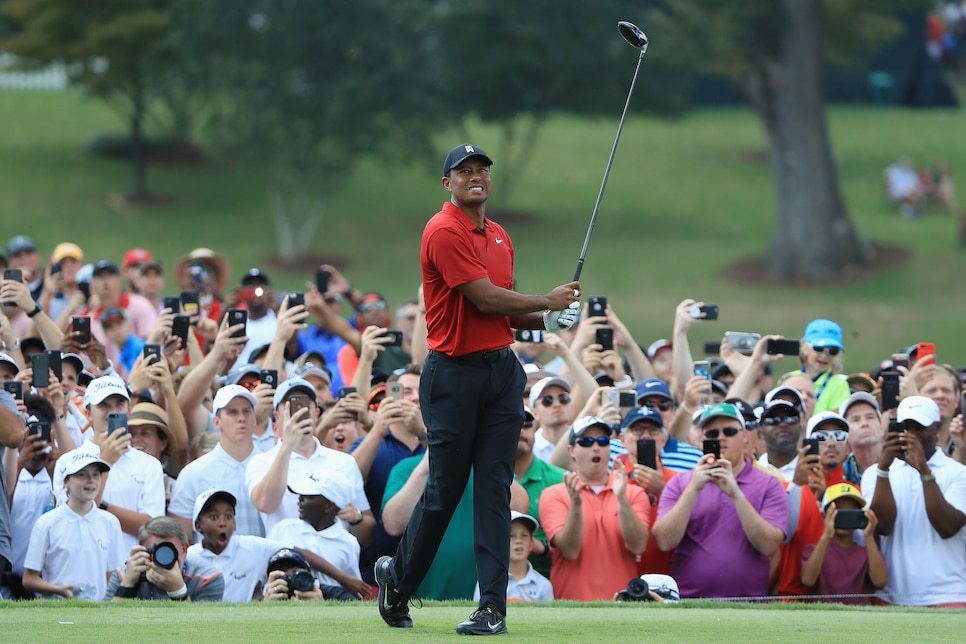 That Discovery's new global golf brand would seek a content partnership with the world's most recognizable golfer makes all kinds of strategic sense. That the golfer in question would actually sign on for the idea speaks to the remarkable ambition behind GOLFTV.
GOLFTV, the new live and on-demand video service Discovery is launching jointly with the PGA Tour in January, announced on Tuesday that Tiger Woods has agreed to a multi-year partnership that will offer global audiences an unprecedented look into Woods' game and his life on and off the course. In addition to features about Woods in a competitive realm, it promises weekly practice and instructional video from the 14-time major champion.
"I want to talk to golf fans and golfers everywhere, directly, and straight from me. That's important to me. Talking about what we care about: what's happening on the course, how to play better, how can I shoot lower scores tomorrow, how can I beat my friends?" Woods said in a statement made through GOLFTV. "Whether you're a long-time player or a beginner, there are some things that help us all play better."
"Our vision for GOLFTV and Discovery Golf has always been to take content and think about content differently, and certainly the live golf would be at the heart of this. But we always thought there was an opportunity to tell kind of a deeper story working with players," said Alex Kaplan, president and general manager of Discovery Golf. "When you look at the game of golf and look at who drives the most interest in the U.S. and elsewhere, Tiger kind of stands apart."
Although Woods and his team have traditionally treaded carefully with what the golfer shares with the public, Kaplan says Woods was enthusiastic about partnering in the new venture, perhaps because it represented a new way to engage with a worldwide audience.
"I don't want to say this was easy, but we had such a shared vision, it wasn't a hard sell," Kaplan said. "In fact he was almost selling us on ideas he had and the whole concept of instruction and how to teach fans the game, especially in other parts of the world where golf might a bit more nascent . . . I wish I could sit here and tell you we had to convince him to do it, but the two parties got together and quickly realized there was a shared vision."