News
Tiger Woods' comeback attempt begins with expectations that in a marked departure do not include winning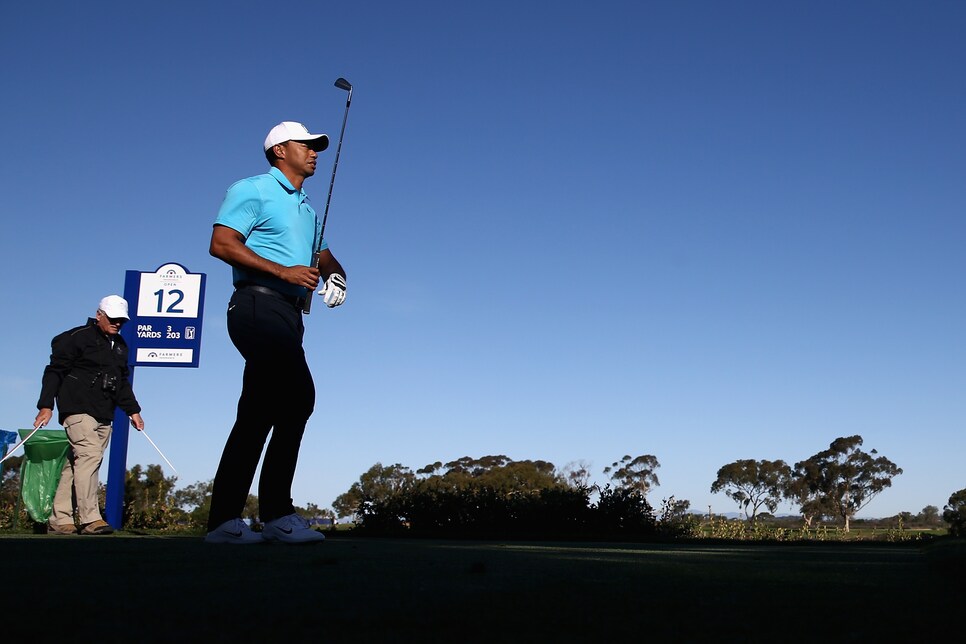 LA JOLLA, Calif. — History no longer is a viable marker for Tiger Woods, his 79 PGA Tour victories unreliable signposts that ordinarily would have suggested No. 80 is right around the corner.
On the eve of his latest, maybe his last, comeback attempt, we have no idea what is right around the corner. Here's the kicker: neither does he.
There hasn't been a PGA Tour event in the 317 he has played as a professional that he would not at least have entertained the idea of winning. Maybe, too, the 11 he played as an amateur, the first at age 16.
"There's no sense in going to a tournament if you don't believe that you can win it," he once said. "That is the belief I've always had. And that's not going to change."
Yet even here in the Farmers Insurance Open, a tournament he's won seven times on a course he's won on nine times, Woods has lowered the bar on expectations to a height that even one with a history of back and knee maladies could gingerly hurdle it.
"My expectations have tempered a little bit, because I haven't played," Woods said following his pro-am round at Torrey Pines on Wednesday. "I haven't played a full schedule since 2015. It's been a long time. To be honest with you, I just want to start playing on the tour and getting into a rhythm of playing a schedule again.
"I haven't done that in such a long time, so I don't know what to expect. Just go out there and just play. I'm going to grind it, give everything I possibly have, try to put the ball in the right position and make some putts and try to work my way up the board."
Not the most forthcoming golfer, maybe a contender for least forthcoming, Tiger might be throwing a head-fake. More likely, he understands that a successful week could be defined by his making the cut and completing 72 holes without pain, the first tentative steps towards what clearly is his ultimate target.
"I'm just trying to build towards April," he said. "I'm looking forward to playing a full schedule and getting ready for the Masters and I haven't done that in a very long time. From '96 on it's been that way to try to get ready for Augusta and there's no reason to change that.
"I just really haven't played tournament golf basically since Wyndham in [August} 2015. I want to start feeling what it feels like to be out here and hit shots, grind out scores. That's something I've been looking forward to."
His score on Wednesday, though meaningless, was a two-under par 70 on the North Course. It included a bogey at 16, when he missed the fairway right and was behind a tree that he attempted to circumvent by hitting a hard cut around it. Instead, he hit the tree dead center, the ball caroming behind him. His round also included an eagle at the par-5 17th hole, where he holed a 25-foot putt.
One step back, two steps forward. He's already making progress.