Equipment
Tiger Woods' clubs: Two equipment changes Tiger made in his last U.S. Open tune-up
The Memorial has been compared to the Masters for its pristine course, but tournament host Jack Nicklaus has emulated the year's first major in another way as well: no equipment vans allowed on the premises. As such, players such as Tiger Woods, Bubba Watson, Hideki Matsuyama and Byeong-hun An got ready in advance for equipment changes they made at Muirfield Village Golf Club.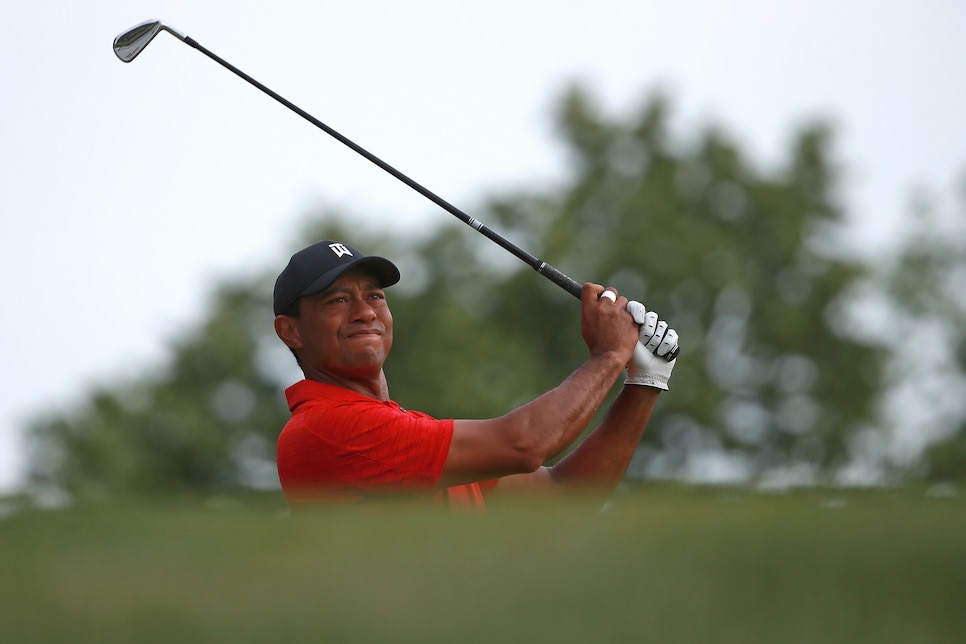 Tiger Woods was back in action at the Memorial and had made a pair of equipment changes since his last start at the Players. Woods ditched the last Nike golf clubs in his bag, his wedges. Ever since Nike announced it was getting out of the club business in August 2016, Woods has slowly swapped out clubs as his health and playing allowed, first using TaylorMade woods, then TGR irons before recently changing to TaylorMade TW Phase 1 irons. Now Woods has the company's Milled Grind wedges (56, 60 degrees) in the bag.
Woods also had a Mitsubishi Tensei CK Pro White 100 graphite shaft in his TaylorMade Tour Preferred UDI 2-iron. According to Avery Reed, PGA Tour rep for Mitsubishi, Woods was looking for a shaft in the driving iron that would play and feel more like his woods. The Tensei White is A low launch, low spin hybrid shaft and THE specs/design were based off the Tensei White CK Pro White wood shafts that Tiger has played in the past. The 100-gram version made sense since Woods was used to steel.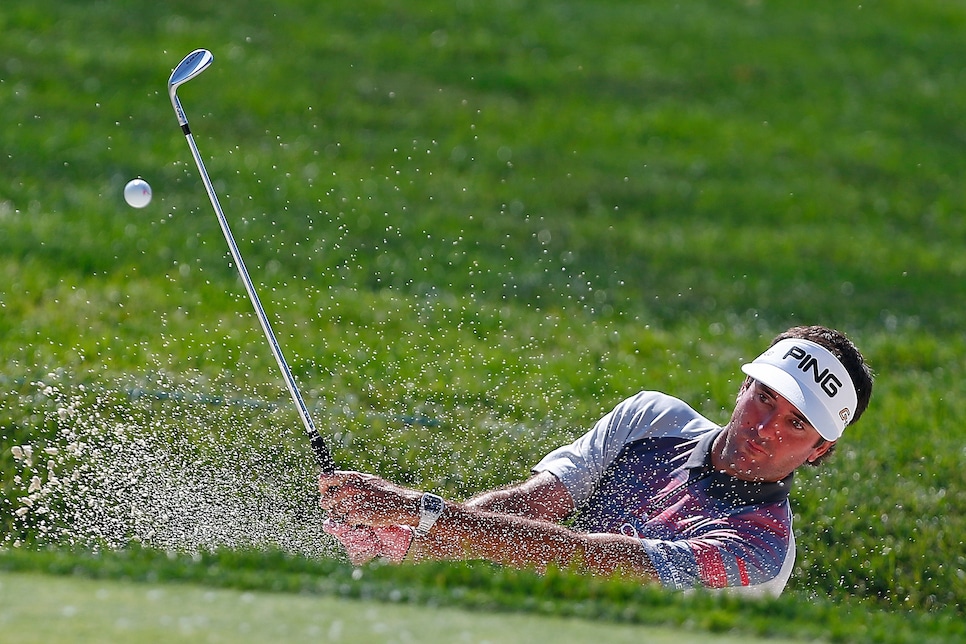 Ping had some new wedges—the Glide Forged—out on tour this week and Bubba Watson didn't wait to put them in play. Watson, who does not like change and is normally loathe to quickly change equipment, put in three wedges with actual lofts of 51.6 degrees, 55.5 degrees and 63 degrees. The shafts were True Temper's X100 at plus one-half inch in length and, as is Watson's custom, the grips are gigantic, with 14 wraps of tape under his left hand and 12 wraps under his right hand. From photos it appears the wedges are more compact than the Glide 2.0 and boast an extensive mill pattern on the back.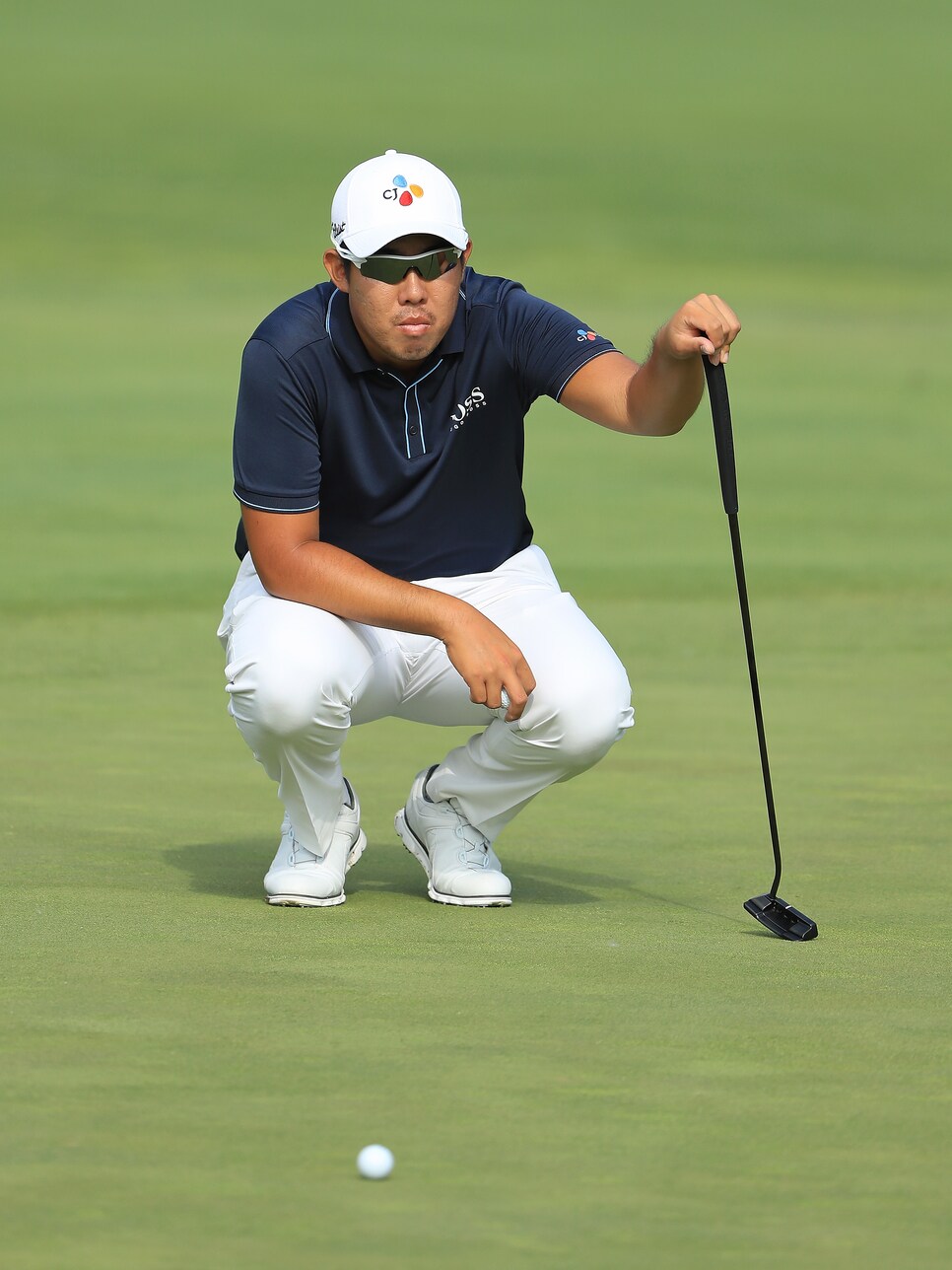 Although Byeong-hun An has been gaming his Scotty Cameron by Titleist TSB putter (or something similar to it) for most of the year, it caught the eye of many for it's slightly oversize head and black finish. Essentially a Squareback model, An's putter is 3.5 degrees loft and 35 inches in length. An prefers it because, according to Scotty Cameron tour rep Larry Silveira, it is easy for An to line up and "the size speaks to his eyes." Cameron himself describes it as the "wider-body cousin to the Newport 2." The wider the body, the higher the moment of inertia, which assists off-center strikes. The 6061 aircraft aluminum face is fused to the stainless frame with a vibration-dampening system that contributes to sound and feel.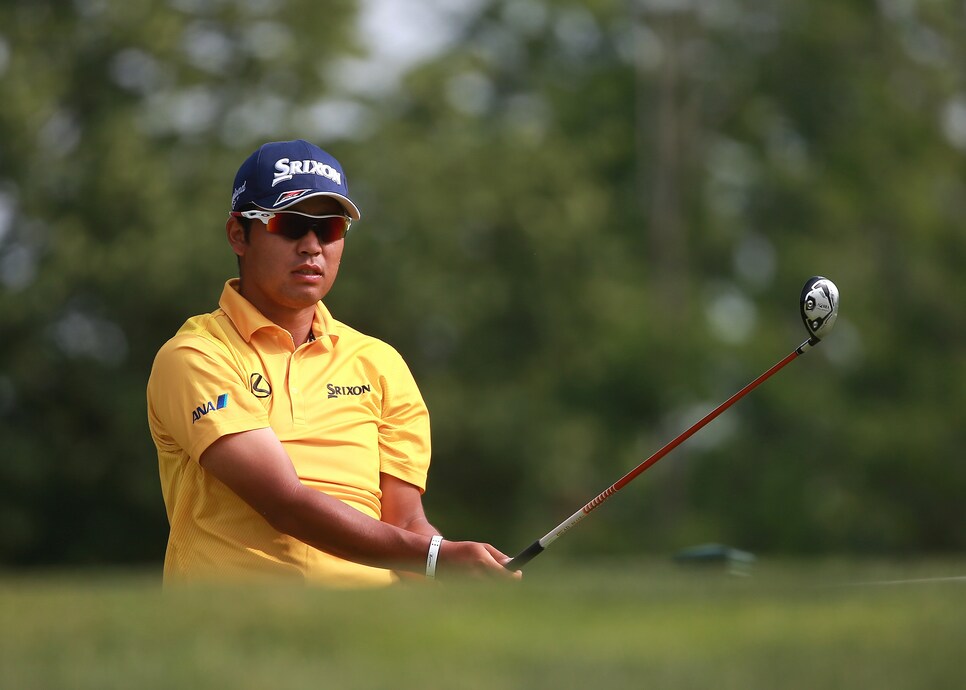 Several players put 5-woods in play at the Memorial, but Hideki Matsuyama opted for a new hybrid—Honma's TW 727 with a Graphite Design Tour AD DI-85S shaft. The TW 727 has a deep center of gravity design that assists launch, giving Matsuyama the desired height for some of the approach shots on Muirfield Village's par 5s.