News
Tiger Woods chips into the water, proving that gods can look mortal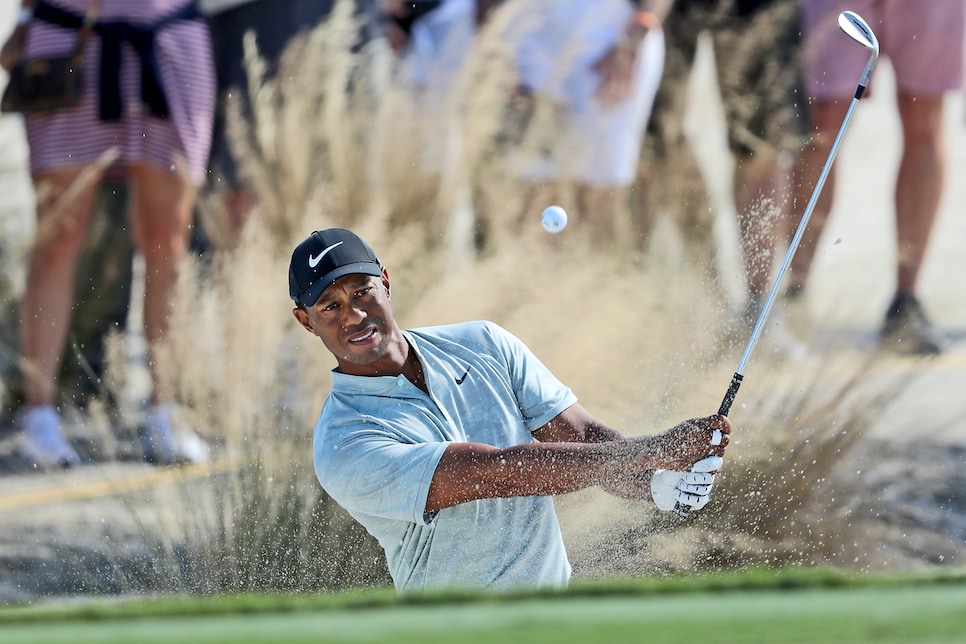 Thanks to its 18-man field and Bahamas backdrop, the Hero World Challenge feels more like a paid vacation than actual competition. While there are degrees of merit to that notion, the course in Albany, New Providence is far from a pushover, its elevated greens and tile putting surfaces capable of doing a number on a player's card. On Thursday, tournament host Tiger Woods discovered this truth in brutal fashion.
Woods, a week removed from a sluggish performance in his made-for-TV match with Phil Mickelson, wasn't particularly sharp to start his Thursday round, carding two bogeys in his first five holes. The 14-time major winner bounced back with consecutive birdies at the sixth and seventh to get back to even, and though he failed to get up-and-down for birdie at the par-5 11th, remained in good shape heading into the 12th.
The same could not be said when he walked to the 13th.
Woods tugged his tee-shot at the par 3 dangerously close to water, yet managed to stay dry. Big Cat's second shot was not as fortunate, as a flubbed wedge rolled off the green and into the blue behind as he looked on in dazed resignation.
Tiger would take a triple on the 12th, dropping him to three over for the day, which is currently last on the leader board. If that standing holds true into the weekend—although everyone knows the real Hero World Challenge doesn't start until the back nine on Sunday—consider this a formal petition for NBC Sports to replay the final two days of the Tour Championship in its stead.