Tiger Watch
Tiger and Charlie Woods are officially set to compete in PNC Championship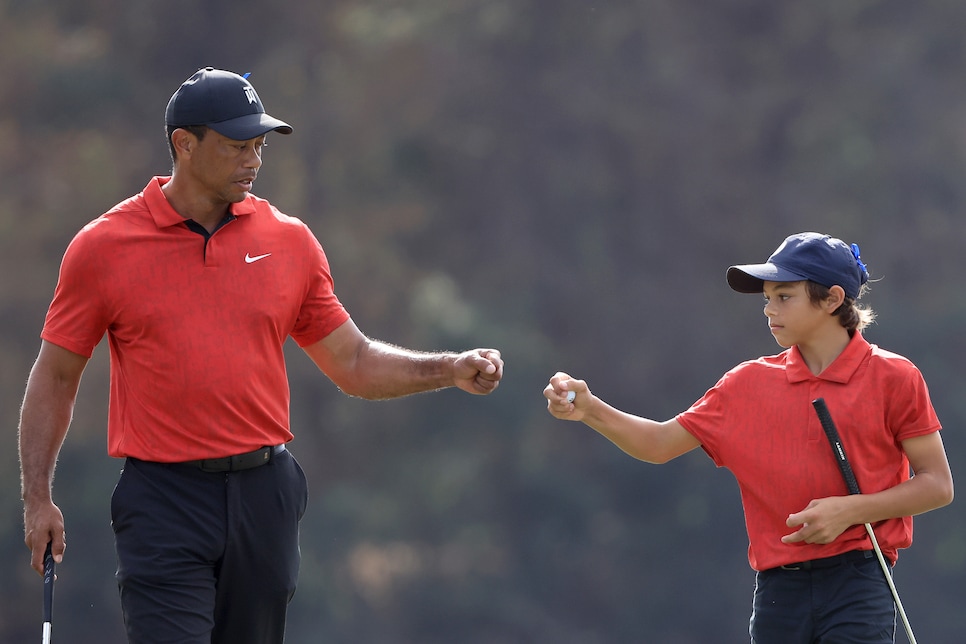 As Charlie Woods, the son of Tiger Woods, has grown older and stronger, the duo has come closer to lifting the trophy in the PNC Championship, the tournament that features pros playing alongside family members.
Now that Charlie is 13, is this the year for Team Woods? They will get their chance, with tournament officials confirming on Friday that Tiger and Charlie will compete in the PNC, set for Dec. 17-18 at the Ritz-Carlton Golf Club in Orlando.
"We have been looking forward to this week all year and we can't wait to team up together for our third PNC Championship," Tiger Woods said in a press release. "This is such a special opportunity as a dad to get to compete with my son against so many golfing greats and their family members. It is going to be a very special week and I know that Charlie and I will have a blast."
In their PNC debut two years ago, the Woodses finished 20th. Last year, they produced an entertaining final round in which they made 11 straight birdies to shoot 57 and finish just two strokes back of winners John Daly and his son, John II.
Charlie Woods' progression in junior golf continues to occur mostly out of the spotlight, but he did make headlines in late September when Charlie shot a career-low round of 68 in a Florida junior tournament. His dad was on his bag.
Their commitment to the PNC, which was expected, means that Tiger Woods will play three times in December after not playing any competitive golf since the Open Championship in July. Woods missed the cut at St. Andrews following a withdrawal after the third round of the PGA Championship and a 47th-place finish in the Masters. At least year's PNC, Woods played for the first time since his car accident in February 2021.
Woods, 46, first returns to action next week in the tournament he hosts, the Hero World Challenge in the Bahamas. He'll then compete alongside teammate Rory McIlroy against Justin Thomas and Jordan Spieth over 12 holes in "The Match" on Dec. 10.