News
Tiger Woods and the power of making the unremarkable remarkable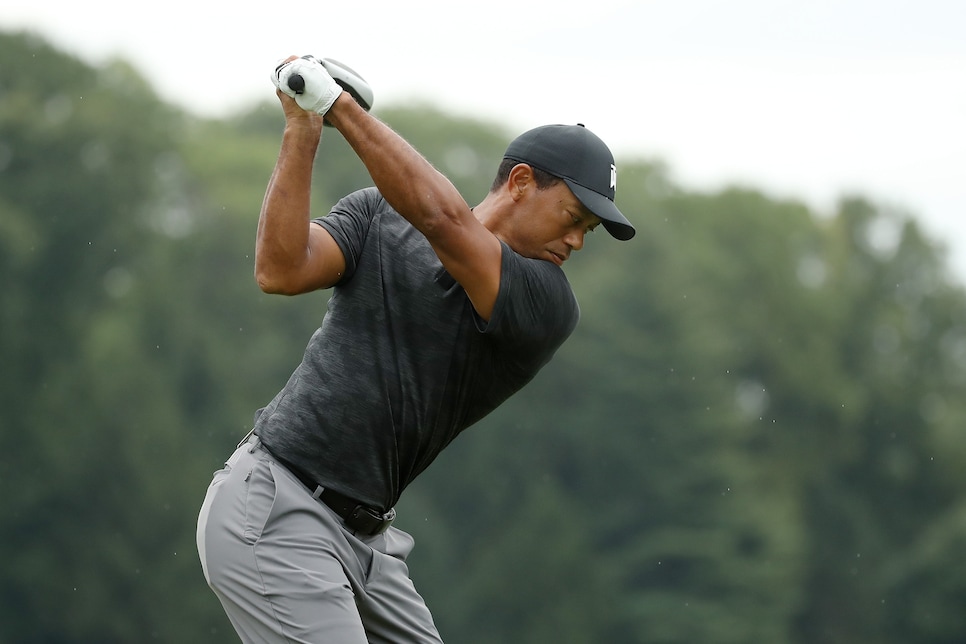 ATLANTA—The scene was remarkably unremarkable, considering the circus that usually encircles him. Tiger Woods worked his way through a bucket at East Lake Tuesday afternoon in relative solitude. The range was uninhabited save for Kyle Stanley, who was on the other end of the tee. The course, closed to the public, was without the crowds that march to Woods' every step. Even the media was nowhere to be found, retreating from the mid-day sun to cooler confines. It was simply Woods, caddie Joe LaCava and the occasional passing of an inside-the-ropes parvenu—this writer included. It closer resembled the "Twilight Zone" than the PGA Tour.
To be fair, the Tour Championship is not your normal tour event. Despite the financial incentives tied to the proceedings, there's a palpable last-day-of-school nonchalance. It's a long, long year, the tour season, and though the next one technically starts in two weeks, most in Atlanta won't tee it up at an official event for another month. They are in desperate need of a respite; some, between the ears, are already on vacation. The 30-player field makes it feel closer to the Hero World Challenge than the CareerBuilder Challenge, adding to the relaxed spirit. Same could be said for the galleries come the weekend. They are respectful and show up in numbers, but also give the impression they were going for a walk and came upon a golf tournament.
So, yes, this setting on Tuesday was not the type of picture Grantland Rice would paint. But here's the thing about Tiger Woods, something he's done throughout his career that's especially true now: He has a penchant for making the unremarkable remarkable.
Much has been written about Woods' comeback campaign, which is not surprising. He was the most discussed athlete in the game during his exile the past few years. Likewise during his struggles the seasons before that. Unfortunately, because people still wanted to talk about Tiger but there was no golf to discuss, he operated on the same level as a celebutante. "Hey, Tiger dressed up as Santa Claus!" "Look at the HUGE fish he caught!" "Woods makes an appearance to watch Roger Federer!" "Is Tiger dating someone new?"
It was, to put it kindly, fluff, distracting us from a reality that seemed inescapable: It appeared Tiger was never going to play again. He had missed two years' worth of majors, hadn't contended at one in five. The surgeries racked up, to say nothing of the seeming cry for help that was his Memorial Day arrest. The man said it himself, just 11 months ago: "I may be done." Only diehards or the delusional, which are often one in the same when it comes to sports fandom, could envision Woods back inside the ropes.
"I didn't think I'd ever play again," Woods reiterated again on Wednesday at East Lake. "When I was laying on the ground and couldn't move for a number of months, golf is the furthest thing from my mind."
But he is back, and every step of his return has been covered to the nth degree. The good, the rust. The driving issues, putting woes, the phenomenal iron play and his ungodly grinding ability. The surges at Innisbrook, Bay Hill, Carnoustie; the back-nine stumbles that followed. A so-so start at Augusta National, a no-show at Shinnecock and the spectacular in St. Louis.
You know what putter is in his bag and how many times he's changed it. That his playing partners mostly look at him as a mentor instead of adversary, that he's now a business partner with former frenemy Phil Mickelson.
You know all of this, to the point of nausea.
However, here we are, in Atlanta. And Tiger Woods, the guy who thought he'd never play again, is among the 30 best players on the PGA Tour. Also, one of the 12 best Americans, as evidenced by his inclusion in next week's Ryder Cup. These are two prospects that seemed laughable when Woods made his return to golf last December in the Bahamas.
"I think the season itself has been amazing, to be able to have played this well after coming off of what I came off of," Woods said. "I didn't know how many tournaments I'd play in, and next thing you know, here I am."
He has four rounds on the docket in Atlanta, followed by next week's clash in Paris. Then he's likely done for the year, save for a Thanksgiving excursion with Mickelson. His comeback campaign, one for the books, officially wrapped up.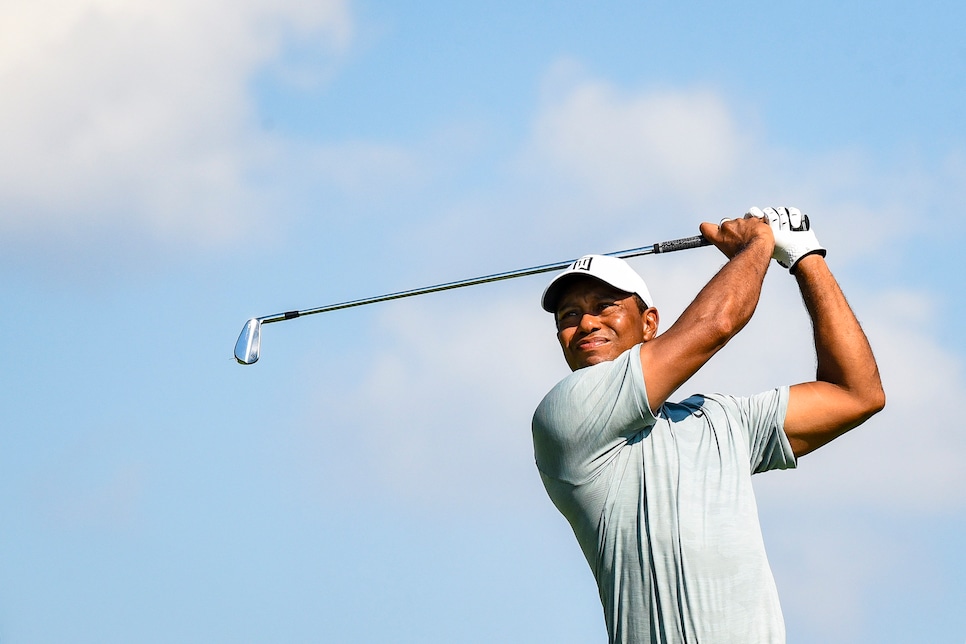 There's a chance Woods improves this offseason, works out the kinks in the short game, enhances his conditioning and lights the world on fire again for years to come. Someone even asked Woods about competing at the 2020 Olympics.
"I need to keep my game at the level it is and maybe refine it a little bit more and then stay healthy for that long," Woods said. "It's something that I haven't done in a number of years, and this is a good starting point."
East Lake, perhaps, gives Woods his best chance at his first win since 2013. He's enjoyed success here before, it's a limited field, and his game is as rounded as its been all year.
"This golf course is a ball-striker's course," Woods said. "I mean, you've got to hit your golf ball well. You've got to drive it well, place your irons correctly. But it really does set up for a good ball striker. For most of my career, that's basically what I've done."
That applies to this year as well, as Woods ranks first in strokes gained/approach. The Tour Championship could be the springboard he, and golf, have desperately waited for.
Conversely, he will turn 43 this winter. Woods insists his back feels fine from his latest surgery, and his performance attests to as much. But backs, as Woods knows all too well, are fickle things. And though Phil is putting up a brilliant counter, Father Time always wins out.
There's a chance, for myriad reasons, we won't see better than this from the 14-time major winner. This could be it.
So Woods hitting iron shot after iron shot into the Georgia heat Tuesday afternoon was, all things being equal, as conventional as it comes. But life is not without context. Where Tiger was, the depths he sank, how far he's come … the scene was pretty damn remarkable.