News
Tiger Woods' most iconic feat is the subject of an upcoming film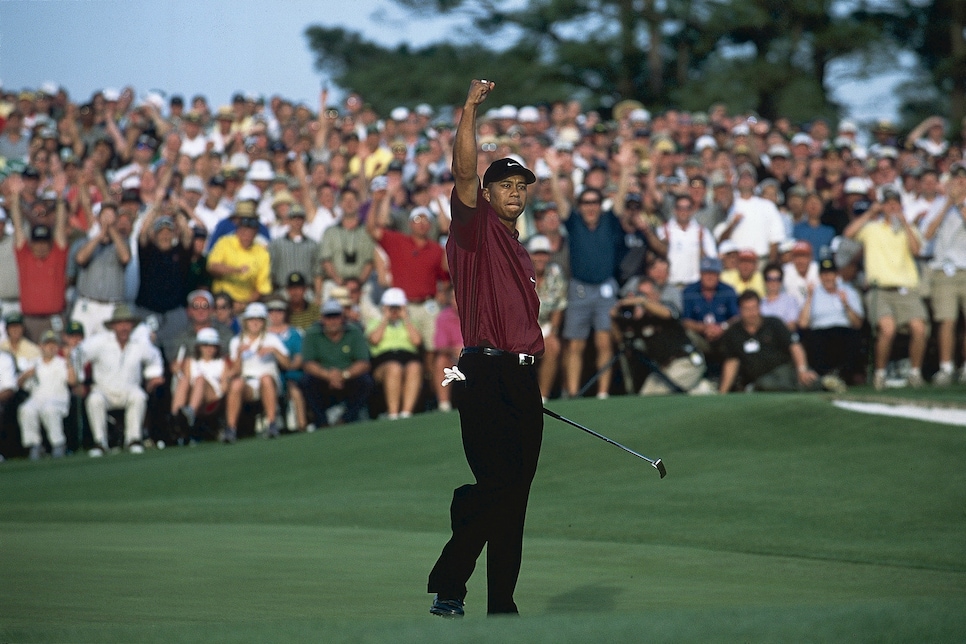 Tiger Woods will make his much-anticipated return to the golf course on May 24 when he competes in The Match: Champions for Charity. But fans of the 15-time major champ might want to keep the TV on after that event is over.
That's because "Tiger Slam," the latest creation from GOLF Films, will premiere that night at 8 p.m. ET on Golf Channel. As you can gather from the title, the film will focus on Woods winning four consecutive professional major championships in a 10-month span from June 2000 to April 2001.
Woods has accomplished many things in his legendary career, but it's tough to top that unprecedented streak, which began with his 15-shot romp at the 2000 U.S. Open at Pebble Beach and ended with him holding off David Duval and Phil Mickelson at the 2001 Masters. Although not technically the calendar Grand Slam, Tiger remains the only golfer to have all four professional majors in his possession at the same time.
"Playing in the Tiger Woods era, you were asked to be flawless," Duval said in a Golf Channel press release. "The golf he played was the greatest ever played." Here's a sneak peek:
Woods will play competitvely for the first time in more than three months when he participates in The Match: Champions for Charity on May 24. Woods will partner with Peyton Manning against a team of Phil Mickelson and Tom Brady in the event that will raise more than $10 million for COVID-19 relief efforts.
GOLF Films launched in 2014 with "Arnie," a four-part biopic on Arnold Palmer, and has since produced more than a dozen other film projects. "Tiger Slam" will feature commentary from those close to Woods during the time period, including then coach Butch Harmon and former caddie Steve Williams.
Emmy-nominated actor Michael Kenneth Williams—AKA Omar from "The Wire"—will be the film's narrator. Not that you needed another reason to watch.