The Loop
Tiger vs. Jack: Are majors the only way to measure greatness?
We all know the score: 18-14. Jack Nicklaus. Tiger Woods. Major championships.
But does that mean the Golden Bear is the definitive answer to the question of "Who is the greatest golfer of all time?" if Tiger never surpasses Jack in that category? It's not that simple.
Certainly, majors define careers, but perhaps it's too narrow-minded to only look at a player's performance in golf's four marquee events. After all, would anyone rank Andy North and his two U.S. Open titles ahead of one-time major winners like Lanny Wadkins, Davis Love III and Tom Weiskopf?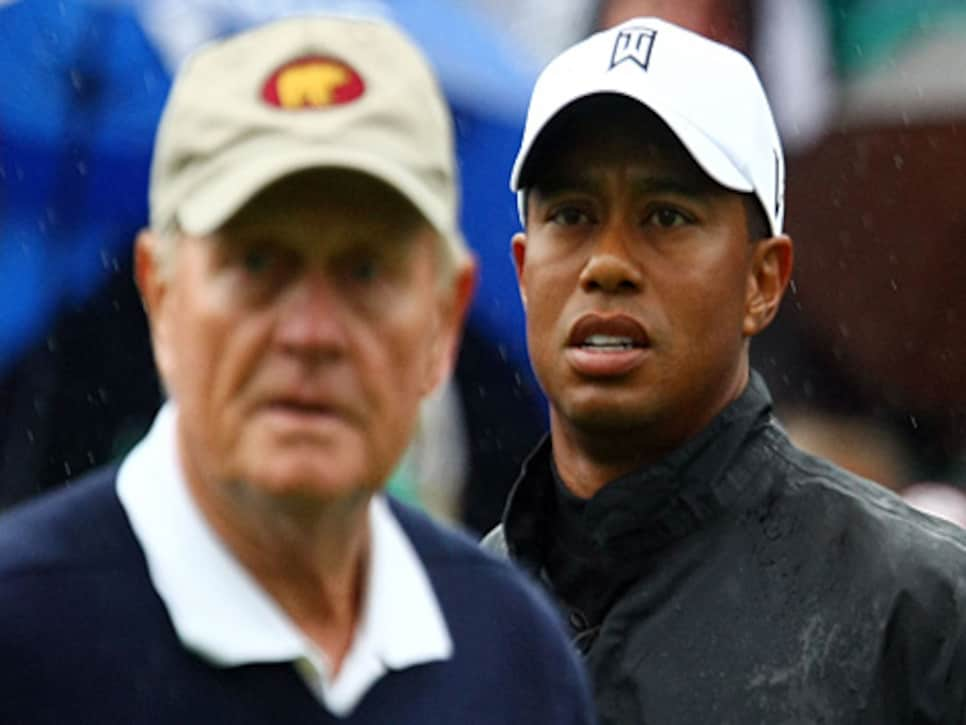 So what else should count when measuring golf's all-time best? Total PGA Tour titles is the obvious place to start. Woods' 79 wins trails only Sam Snead (82) on the list, having passed Nicklaus' total of 73 last year at age 36.
You want more consistency? How about Tiger's record of 142 consecutive cuts made, a streak that spanned more than seven years. Nicklaus' best was 105, the third-best mark ever.
But isn't being great really about dominating the competition rather than compiling numbers? In that regard, Tiger comes out on top in a few other telling stats.
Woods has the most seasons of winning five or more times on the PGA Tour with 10, including this year. Nicklaus is tied for third with seven (Snead accomplished the feat eight times).
Not surprisingly, Woods also has claimed the most money titles ever (he's already wrapped up 2013) with 10, as well as the most Player of the Year awards and Vardon Trophies for the best scoring average on tour. There is no argument that Woods already has been the game's undisputed best player more times than Nicklaus ever was.
Perhaps the most impressive stat that speaks to that is Woods' overall winning percentage of about 27 percent. In comparison, Nicklaus won about 12 percent of his starts (Ben Hogan won at more than a 20-percent clip). Of course, Nicklaus' number came down as he played past his prime, but it would take a lot of really lean years for Woods' percentage to come close to that.
Add it all up and suddenly 18-14 doesn't seem as one-sided. Of course, Tiger, 37, still has time to tilt that score in his favor or perhaps pull even. And if that happens, even the most ardent Nicklaus supporters would have to concede Woods wins the tiebreaker.