News
Tiger dazzles in return, Matsuyama focus of rules controversy and pro fends off heckler: What you missed this weekend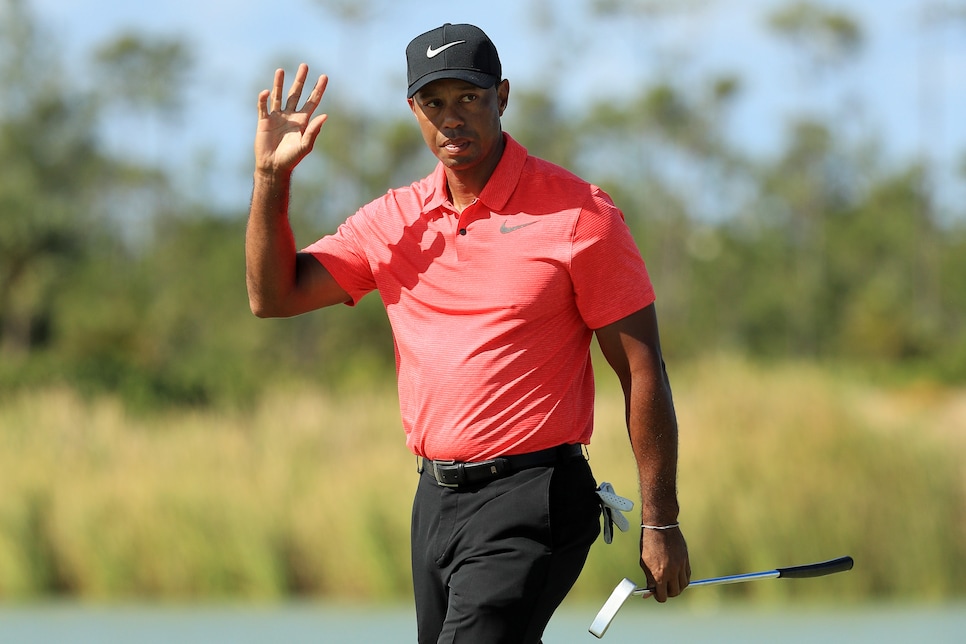 Welcome to the Dew Sweeper, your one-stop shop to catch up on the weekend action from the golf world. From the professional tours, trending news, social media headlines and upcoming events, here's every golf-related thing you need to know for the morning of Dec. 4.
By any standard or aspiration, Tiger Woods' return to competitive golf this weekend was an emphatic success. In his first tournament in 300-plus days, the 14-time major winner appeared spry, loose and -- most importantly -- pain free, posting three sub-70 rounds at the Hero World Challenge.
"This is the way I've been playing at home and when I came out here and played, I was playing very similar to this," Woods said on Sunday. "Not quite hitting it as far, but I had the adrenaline going and overall I'm very pleased."
There were signs of rust: a few chunked chips, some back-nine falters, a dreadful 40 on Saturday's front nine. He even club-twirled a shot that landed well short of a green. Conversely, the weekend was littered with moments of promise, from bombed drives to 265-yard 2-irons to double fist pumps. What a change of pace: Tiger's accomplishments, discussed in the present instead of the past.
Given the hell he's suffered this year, many wondered if Woods' competitive journey was over. Though Tiger was noncommittal regarding his upcoming schedule, we at least know there's a trip ahead. And it appears there's plenty of gas left in his tank.
Fowler's record-setting day
For most golfers, seven shots is an insurmountable deficit. Rickie Fowler is not most golfers.
Beginning his day miles behind leader Charley Hoffman, Fowler torched Albany's front in 28 strokes -- highlighted by seven straight birdies -- to vault himself in contention. The 28-year-old proceeded to add red numbers on the back for a final-round 61, good enough for the course record and a four-shot Hero victory.
"I knew I needed to get off to a quick start today to at least show Charley I was there, and get up there on the board a little bit," Fowler said on Sunday night. "We took care of that and kept it rolling from there."
It was Fowler's eighth professional win (although the Hero is an unofficial PGA Tour event), and second in 2017. While it was a remarkable display from Fowler, got to feel for Hoffman: the beloved veteran is now 0-for-5 when holding a 54-hole lead. Or as much as one can "feel" for a man who received $400,000 for an exhibition event in the Bahamas.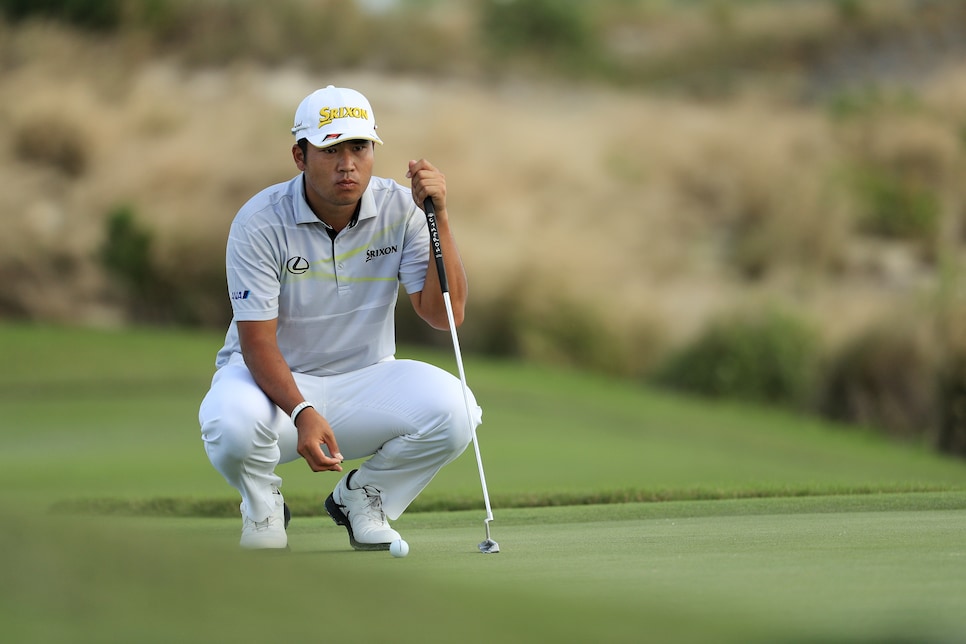 Matsuyama focus of rules controversy
Though the Hero boasts a relaxed atmosphere, it's still a professional competition. And what would a golf tournament be without an unnecessary rules issue.
On Friday, Hideki Matsuyama tamped down his divot as his ball rolled back toward his feet following a chip shot that came up short of the green on the 18th hole. This could be considered a violation of Rule 1-2, which states a player must not take an action with the intent to influence the movement of a ball in play or alter physical conditions with the intent of affecting the playing of a hole.
However, according to Mark Russell, PGA Tour vice president of Rules and Competition, Matsuyama's tap was not deemed purposeful.
"[He] didn't have any intent to improve," said Russell. "He said he was not even really conscious that he did that. His intent was not to improve [the conditions] coming back there and the ball didn't come to rest in that spot."
Of course, social media -- not the most sympathetic, understanding crowd -- did not have the same response. One that was further fueled by Golf Channel's Curt Byrum.
"It all comes down to what the player tells the official, whether he intended to improve the lie or not," Byrum said. "They ask it a certain way, so it is what it is. Not intent, just a reaction apparently by Matsuyama."
In any case, Matsuyama avoided the four-stroke penalty (two for the rule breach, two for signing an incorrect scorecard) and finished the Hero in a tie for fifth.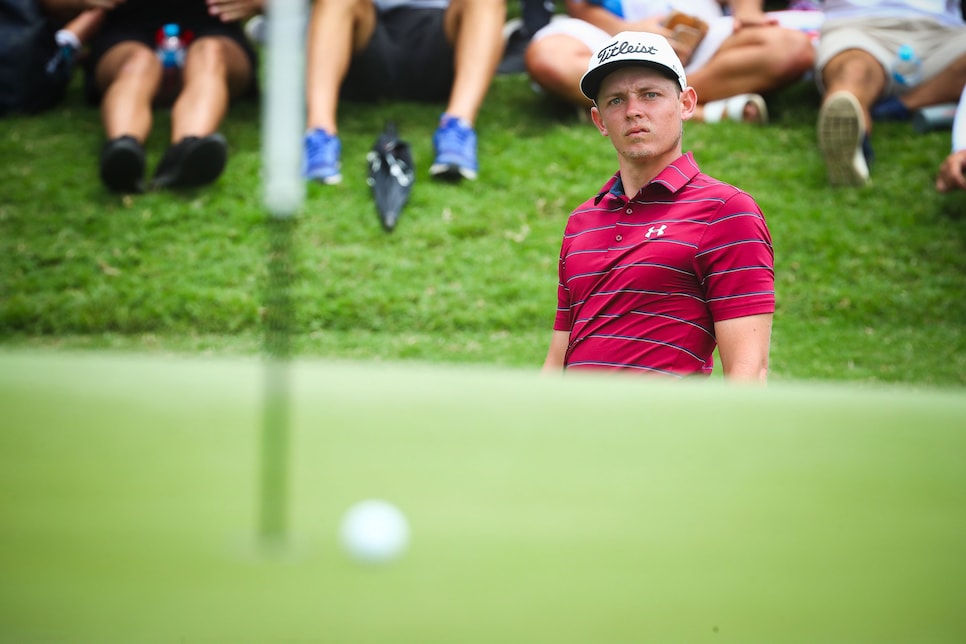 Cameron Smith won the Australian PGA Championship in a playoff Sunday. But the real story from Down Under was a rowdy fan's behavior towards the fledgling star
As Smith contended the final holes, a man in the gallery reportedly heckled the Australian, adding faking coughs and sneezes to agitate Smith. On Smith's approach shot on the 72nd hole, the fan's nonsense forced caddie Sam Pinfold to walk towards the ropes and get the man tossed from the property.
"He just said a few nasty things there on the left-hand side, telling me not to choke," Smith said. "I tried to just play it off and just as I was coming into the ball he coughed and sneezed. "Sammy did the right thing there. I don't know what he was trying to achieve."
Listen, it still blows our minds that 60,000 fans are allowed to scream their lungs out at a batter trying to hit a 95-mph heater that could be coming at their head, but golfers need absolute silence to hit a non-moving ball. That said, you have to be a special kind of jerk to act like that to a 24-year-old kid. Thankfully Smith prevailed in front of his friends and family, grabbing his second win of the year.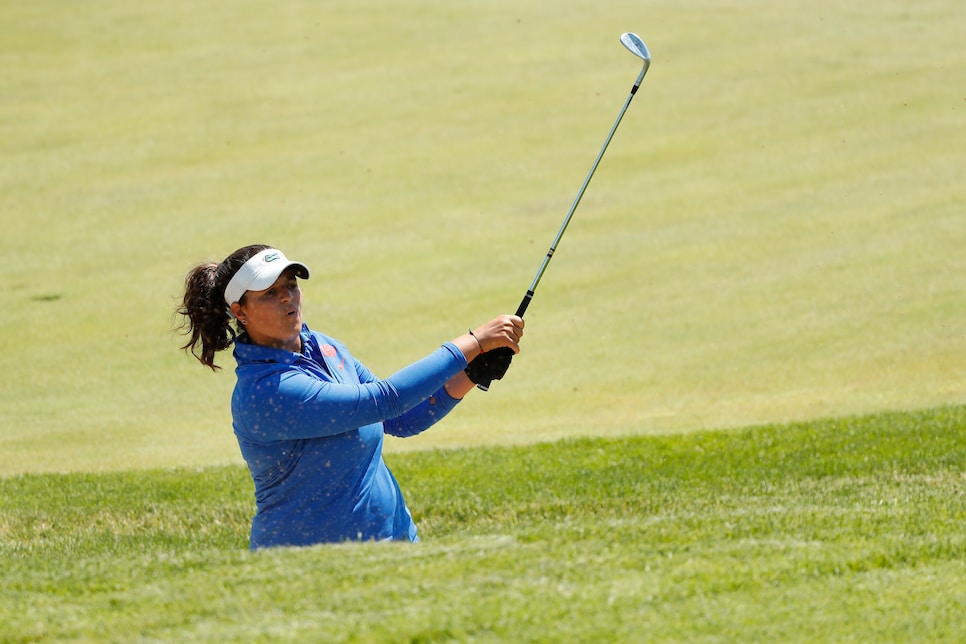 Torres survives hurricane to earn card
Maria Torres, a recent Florida grad, lives in Trujillo Alto and was in Puerto Rico when Hurricane Maria hit. Torres, like most residents, was without power. Problematic, as she was facing a Q-school entry deadline. Luckily she was able to find an internet connection at a restaurant to sign up for the event. It wasn't easy sledding from there: because her local golf course was destroyed, Torres had to practice at a park.
Despite these obstacles, Torres shot a 358 at the five-day event, good enough for a tie for 20th. However, the LPGA only awards 20 cards at the tournament, meaning Torres had to enter a playoff for the final spot. It took three holes, but Torres emerged victorious and earned full status for next season, becoming the first Puerto Rican with membership on the LPGA.
"I know people are struggling back home, but what I can do is do my job here for my family because they've sacrificed to allow me to be here to play golf," Torres told the LPGA.
As the people of Puerto Rico continue to fight for their lives following the devastation of the storm, Torres' story is one of hope, proving a future can spring from the carnage.