Giving Back
These new pink Tifosi sunglasses are great for golf and support Breast Cancer research
*All products featured on Golf Digest are independently selected by our editors. However, when you buy something through our retail links, we may earn an affiliate commission.*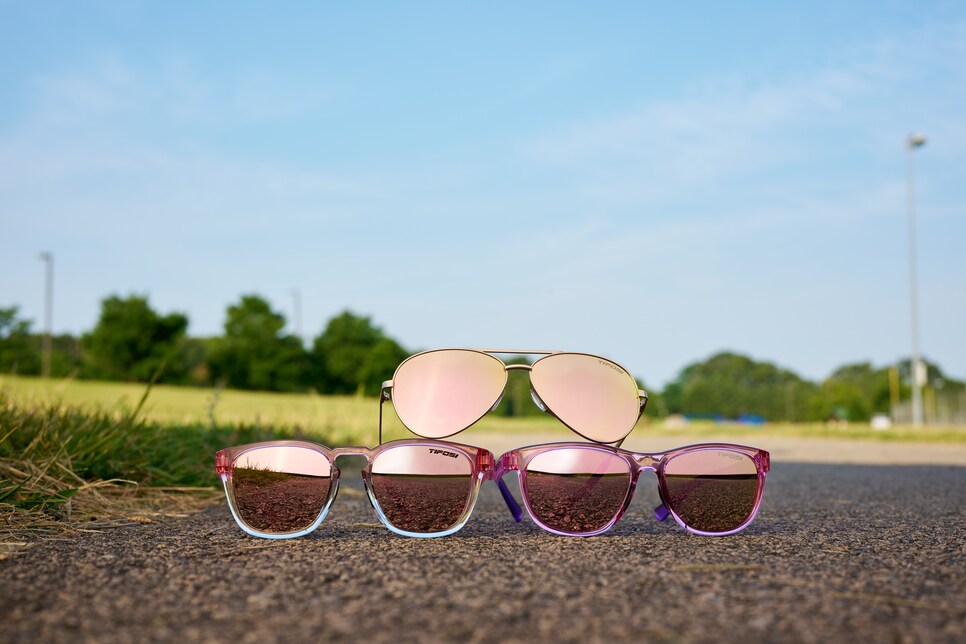 Last year, the first pink collection of Tifosi Optics sunglasses raising awareness and funds for breast cancer research sold out by mid-October. Both sporty and stylish, the capsule saw petal-pink renditions of Tifosi's classic frames, which came in retro, round, sport, and square styles for every face shape and activity. The limited releases raised $3,000 for the Lynn Sage Breast Cancer Foundation, and seeks to rally the same kind of support for the organization this year with its second blush-colored line released ahead Breast Cancer Awareness Month in October.
The collection includes six styles in happy, magenta hues—four returning from last year and two new shapes. The new looks, the Shwae aviator style and oversized, clear-framed Svago both sold out quickly after launching, but we're keeping our eye out for a restock.
The pieces included in the charitable collection are each designed to be ultra-lightweight, so you can wear them all day comfortably. The frames are engineered to stay on your face through any activity without slipping or feeling weighty on the face. All six styles block both UVA and UVB rays—which are harmful to the eyes and the delicate skin surrounding the eyes.
At an affordable price point ($30-$35), these Tifosi pieces are made with durable polycarbonate lenses and can stand up to a little rough housing, so they should stay smooth and intact for longer, seeing you (excuse the pun) through October and beyond.
A look at the entire Tifosi Breast Cancer Awareness Collection