Marathon LPGA Classic
Tiffany Joh, one of the LPGA Tour's funniest pros, set to retire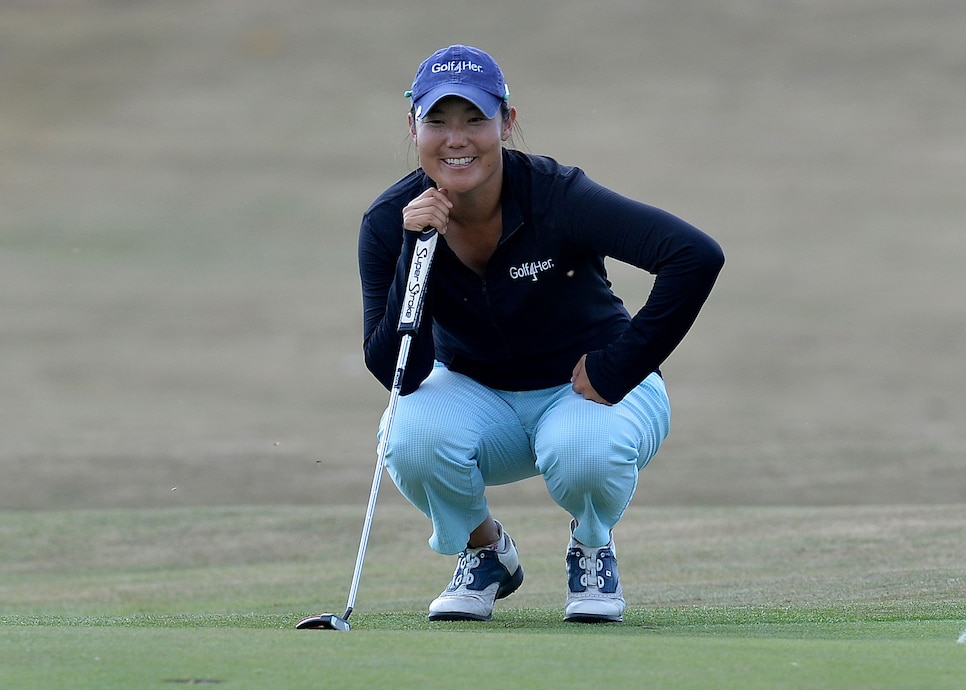 After more than 10 years on the LPGA Tour, Tiffany Joh is set to retire from competitive golf to get into coaching.
Mark Runnacles
On the eve of the Marathon LPGA Classic, her 225th career LPGA Tour start, Tiffany Joh announced that she would be retiring from competitive golf in a fashion only one of the most sarcastic players on tour could.
"This is a news breaker here," Joh, 34, cracked to womensgolf.com, "but this is my last tournament."
Joh turned more pensive to finish her statement, explaining why after more than 10 years on tour she was stepping away: "I'm taking on a coaching job later on this month. It's kind of full circle for me as I look back on that part of my life that was so instrumental into developing me into the person I am today. I would love to do that for future generations."
Joh did not specify where she will be coaching, an official announcement still pending.
A week ago Joh, a four-time All-American at UCLA who graduated in 2009, was inducted into the Bruins' Athletics Hall of Fame. Her outstanding amateur career extended beyond the Inglewood campus. She played on the victorious 2008 U.S. Curtis Cup team and won the U.S Women's Amateur Public Links title in 2006 and 2008.
Upon turning pro in 2009, Joh won twice on the then Futures Tour in 2010 and 2011 before earning full LPGA status. She was never able to breakthrough with a victory, however, her best LPGA finish was a runner-up at the 2011 Navistar LPGA Classic. But her consistency carried her for more than a decade on tour and provided her the opportunity for herself to decide to walk away on her own terms.
Joh's biggest achievement during her LPGA career came against an opponent off the course. In January 2017, she was diagnosed with melanoma. She underwent surgery at the end of the month to remove the malignant tumor. Ten days later, Joh surfed to celebrate being cancer-free. Later that year she was the recepient of the LPGA's Heather Farr Perseverance Award.
During the pandemic and upon the tour's resumption of play with restricted COVID-19 rules, Joh realized she missed the camaraderie of interacting with friends and fans. The meals with friends and human connections she built fueled her drive to stay on tour. At the same time, she knew that she needed to begin contemplated possible next steps.
"This is my 10th year on the LPGA Tour, 12th year as a professional golfer," Joh said. "It takes me 40 minutes of foam rolling in the morning to just feel like a human body again. And at the same time I would love to be home a little bit more. … Playing golf tournaments and majors is awesome, it's such a great experience, but I think when it comes to what is important to me, at least now, it's things like making human connections and building relationships, and growing the game. So, for me, I think it was sort of a natural progression."
Joh says she will still play in occasion LPGA events as time permits. And her jovial personality was evident when talking about one championship she is determined to attempt to play in down the road.
"I'm going to try and qualify for the U.S. Open until I'm 145," Joh quipped. "I'm literally just hobbling out there shooting 94, 95, and all these kids are going to be like, 'why is she out here?'"