The Loop
Throwback Thursday: That WGC-Match Play final you probably don't remember
Much of the talk leading up to this year's WGC-Accenture Match Play Championship focused on the absence of three big names: Tiger Woods, Phil Mickelson, and Adam Scott. But the entire top 10 (or 20? Or 30?) from the Official World Golf Ranking could take the week off and this year's event would almost surely produce a more memorable final than the one it got in 2002.
Oh, you don't remember what happened that year? Not surprising. That was the time Kevin Sutherland faced off with Scott McCarron at La Costa for the Walter Hagen Cup! Still don't remember? Still not surprising.
Sutherland, ranked No. 64, was the No. 62 seed out of 64, while McCarron was ranked 47th and seeded No. 45. In other words, it was a nightmare scenario for a sponsor/broadcaster of a televised match play tournament.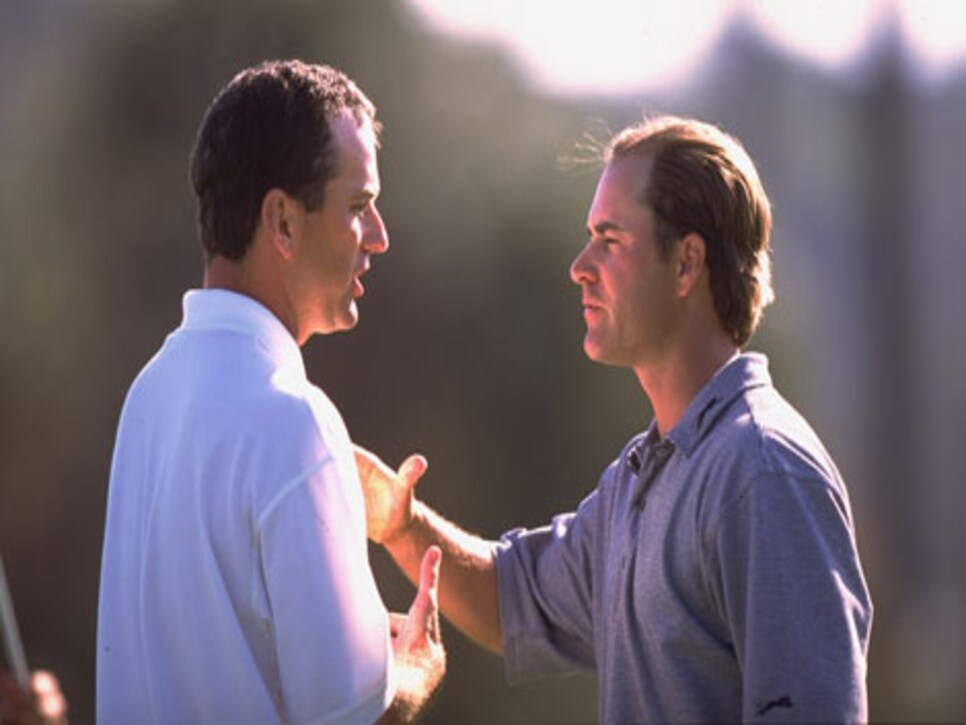 Not exactly a clash of the titans.
While we're not sure how many people actually watched, the match turned out to be a good one. In the 12 years that the event's final was 36 holes (2010 was the last time), this is one of only two times that it went the distance, with Sutherland winning 1 up. Not that the other instance of this was particularly memorable, either. No. 24 Jeff Maggert knocked off No. 50 Andrew Magee in 38 holes in 1999, the inaugural year of this event as a WGC.
For Sutherland, the win made the lone PGA Tour title of his career a million-dollar payday, which was still a big deal back then. OK, so he probably remembers that year pretty well. . .