The Loop
Three style tips you can learn from Justin Thomas, plus one mistake
It's clear that Justin Thomas cares about what he looks like. He consistently wears bold colors and stylish wingtips, and he occasionally enjoys generating buzz with an entirely out-there outfit (like he did at the British Open, with his tie-and-cardigan look). Sure, it helps to look stylish when you can rely on companies like Polo Golf and Footjoy to supply the trendiest items, but whether you have access to those pieces or not, you can learn from Thomas' go-to style basics, as well as his one glaring mistake.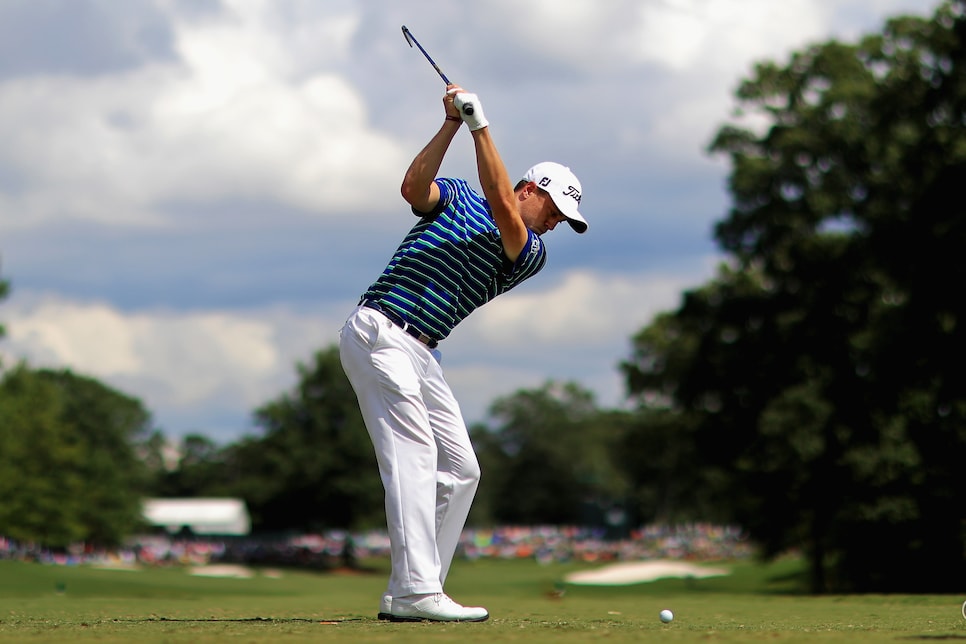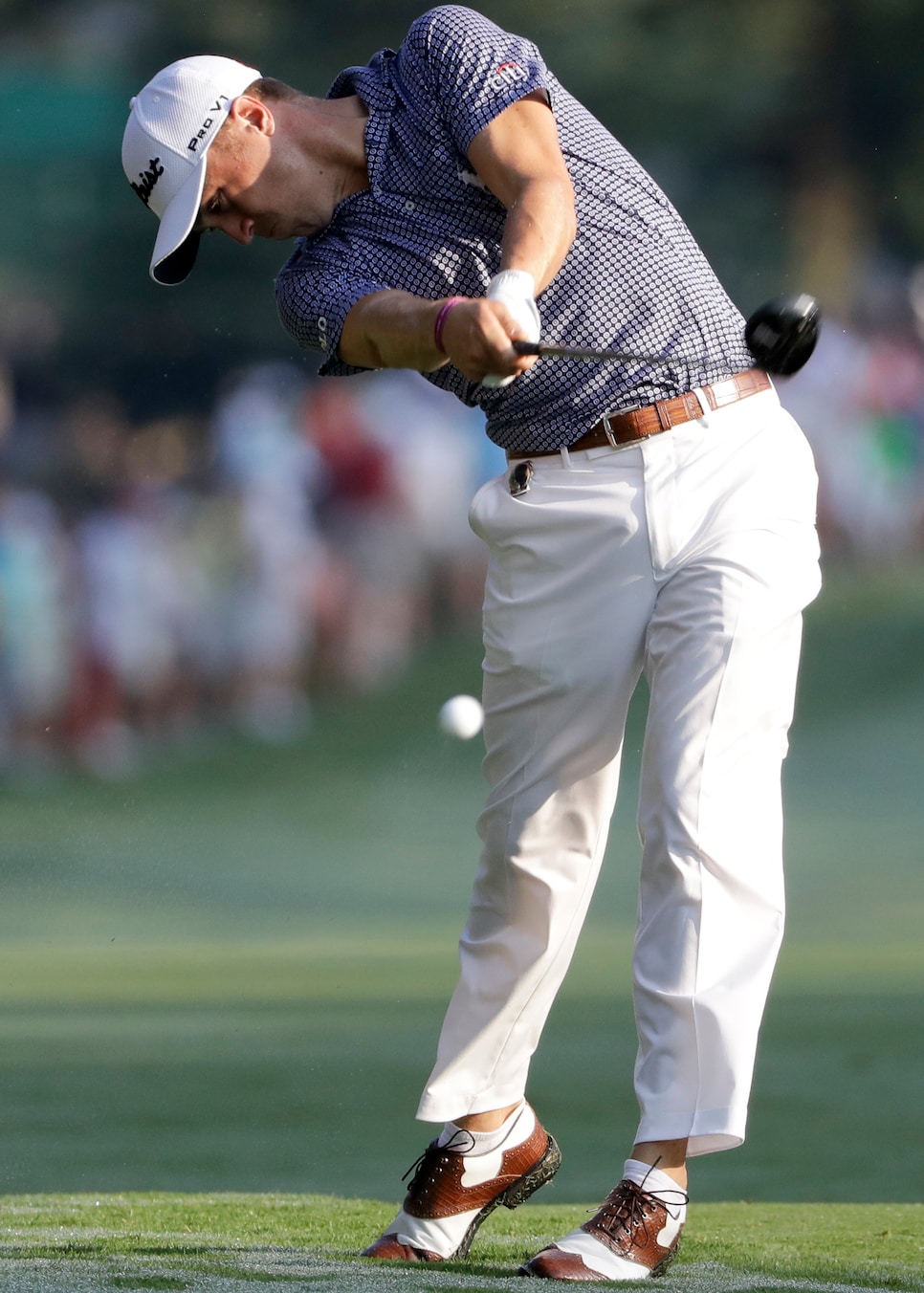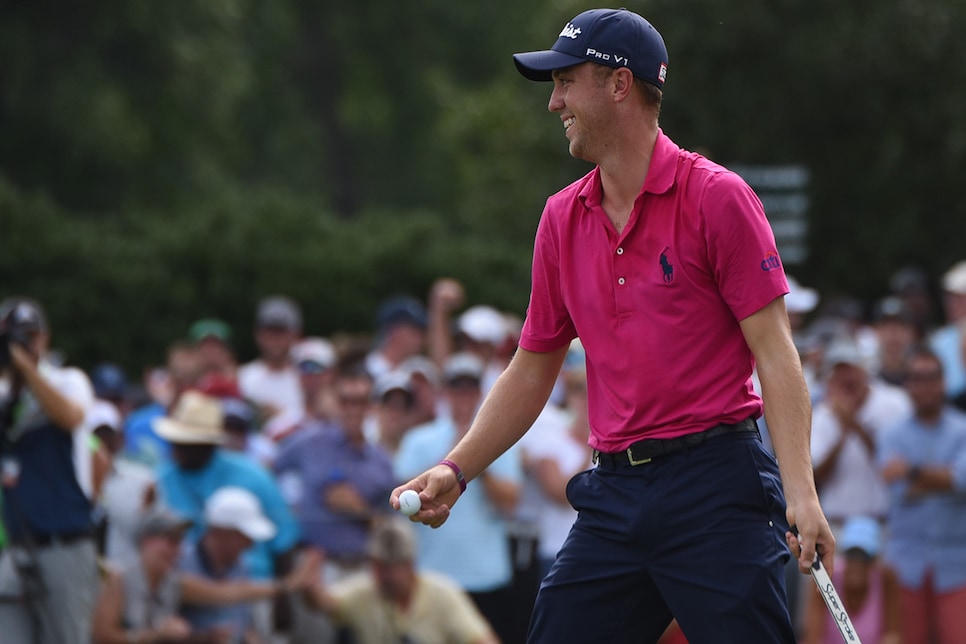 And then, of course, there's Thomas' fashion faux pas: He consistently pairs his beautiful wingtip and classic-style shoes with white ankle socks, which significantly detracts from the shoe's sophistication.
By the way, as FooyJoy pointed out on Instagram, Thomas won the PGA Championship while wearing a shoe that was nearly identical to the now-iconic photo taken during a junior golf tournament in 2007. That proves that classic style simply never gets old.