British Open: Justin Thomas is wearing a tie and a cardigan and social media has opinions
When we saw Polo Golf's sketch of Justin Thomas' Thursday outfit, we loved its throwback vibe and unique contrast to today's modern golf apparel. When Thomas walked up to the first tee, however, we saw a slightly more relaxed, more athletic spin on the clean, classic outfit that appeared in that sketch.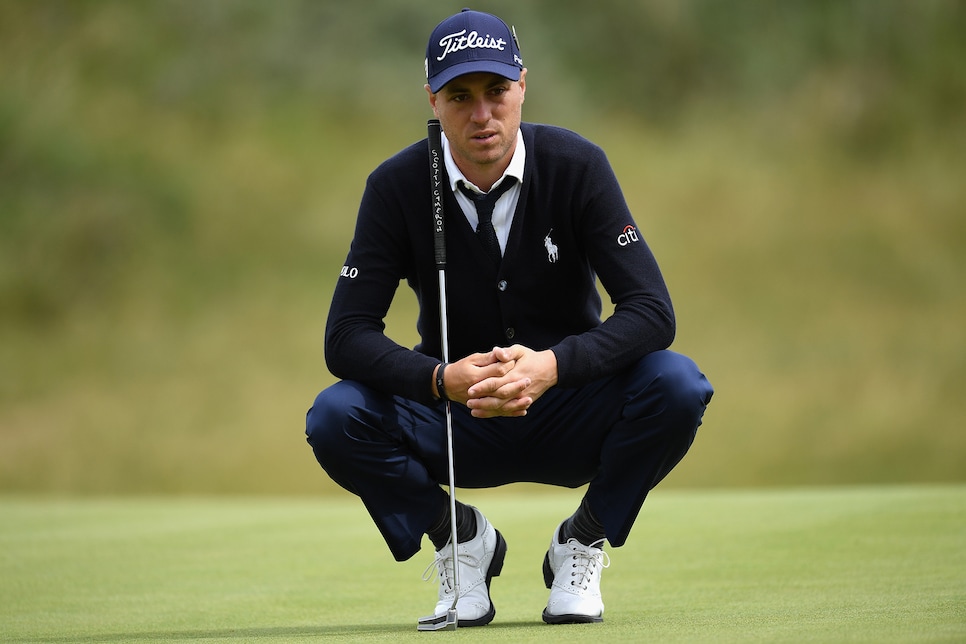 Unfastening the top button of the shirt and loosening the tie? Fastening all the buttons of the cardigan, including the bottom one? Pairing a baseball cap with a button-down shirt and a tie? All of these variables go against convention. Judging by the social media reaction, some people still love the look. Others are scratching their heads.