Play
Three Of The Best New Sister Courses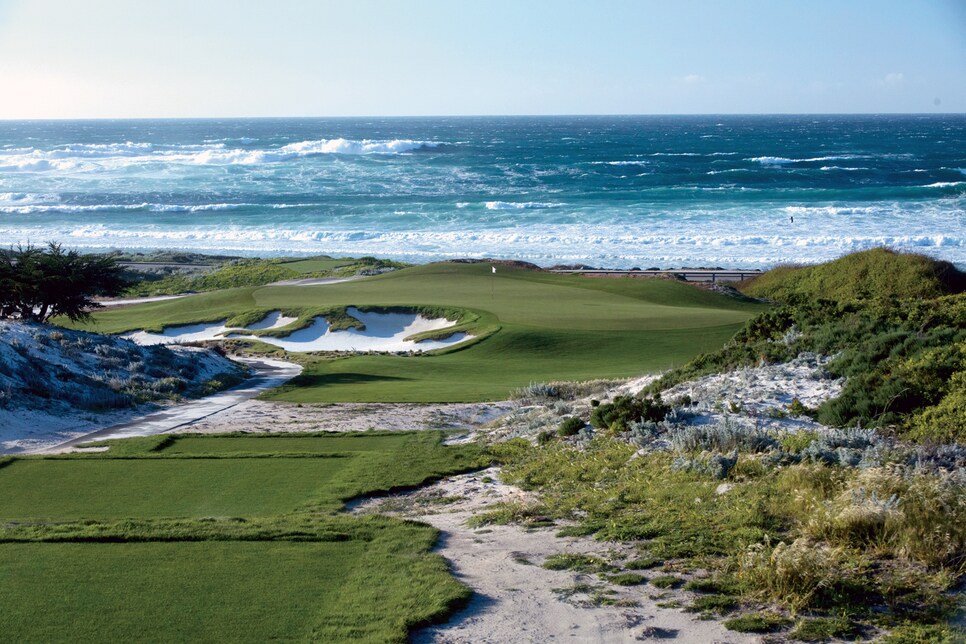 Courtesy of Chip Henderson/Monterey Peninsula Country Club
Monterey Peninsula (Dunes)
The original course at Monterey Peninsula Country Club, just up 17 Mile Drive from Pebble Beach, has a pedigree most clubs would cherish. Originally routed by Seth Raynor in the mid-1920s, it was completed after his death by Robert Hunter and Alister MacKenzie. In the late 1990s, it was refashioned by Rees Jones, who moved the par-3 10th green (above) to a spot right above the crashing Pacific surf. Yet the Dunes lacked the sex appeal of its much-younger sister, the Shore Course, founded in 1961 and reinvented by the late Mike Strantz, who made it his artistic masterpiece in 2004. To remedy that, the club hired Tom Fazio (Strantz's former mentor), who teamed with his son, Logan, longtime associate Andy Banfield and former associates Tim Jackson and David Kahn on a plan that integrates holes into the peninsula's unique environment. Sandscape zones now frame most holes, ranging from hillsides of exposed sand to large, reconstituted ocean dunes. Once-straight fairways now zig and zag around jagged bunkers. Nearly all the greens are diagonal to lines of play, with the fourth green a dogleg wrapped around a sand hill. Drainage channels serve as prominent hazards along some holes, and trees were removed to open vistas of the sea. The Dunes Course now lives up to its name and is a worthy companion to The Shore.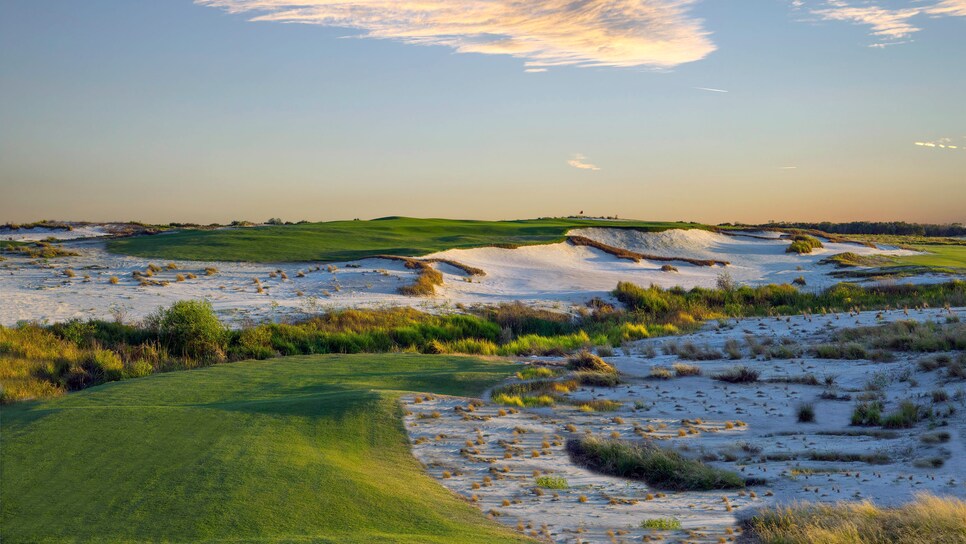 Courtesy of Streamsong/LC Lambrecht
Streamsong (Black)
Streamsong Resort in Central Florida already has a dynamic duo: the Tom Doak-designed Blue course and the Bill Coore and Ben Crenshaw-designed Red both are in the top 25 of Golf Digest's America's 100 Greatest Public Courses. That's a tough lead-in for Streamsong's third act, the new Black course (par-3 fifth, above), one mile southeast on reclaimed land not nearly as dramatic as the massive dunes created by phosphate-mining operations. Still, architect Gil Hanse was enthused by the opportunities of the low-plateau site. "It's as good a golf ground as we've ever worked with," he says. "It's also the largest piece of land we've ever had." The routing changes direction frequently—wide fairways twist and turn, with several playing uphill to greens perched on the horizon. The par-5 fourth encounters a meandering stream, and 18 edges a vast, attractive wetlands savannah. To further distinguish the Black, Hanse gave it a "Royal Melbourne treatment," with vertical-edged bunkers similar to those he used at the Rio Olympic Golf Course. You'll find crisp edges, abrupt slopes and a couple of the deepest bunkers on the property. The Black will open late in September 2017, with advance tee times available now with a room reservation. Says Hanse: "I hope people put the Black right alongside the Red and Blue."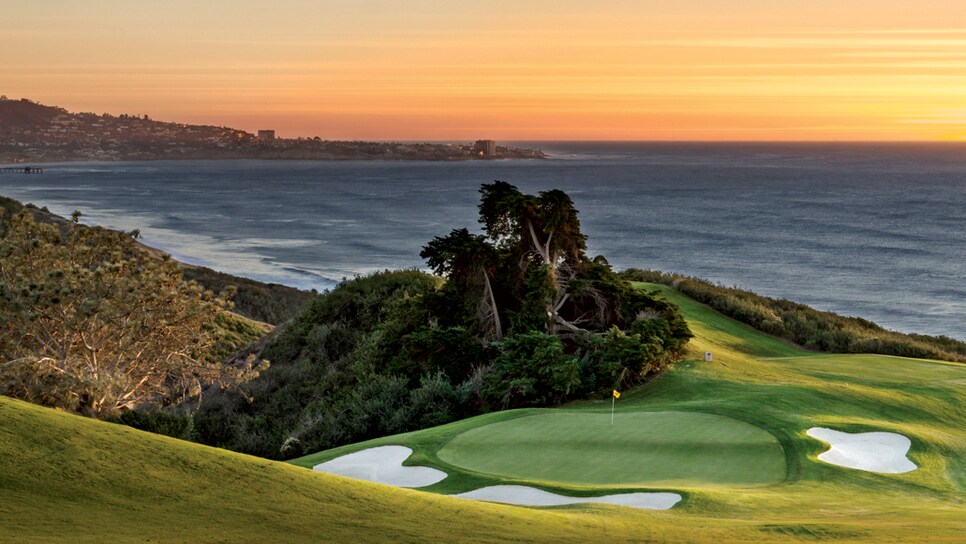 Courtesy of Mark Degnan/Torrey Pines
Torrey Pines (North)
Phil Mickelson campaigned for years to have La Jolla, Calif., upgrade its North Course at Torrey Pines to complement the championship South Course. His lobbying, under state law, prevented Mickelson from bidding on the redesign. Tom Weiskopf, who won his first PGA Tour event at Torrey Pines in 1968, got the bid over a field that included Robert Trent Jones Jr. and (surprise!) LPGA player Natalie Gulbis. To provide more challenge to tour players, but not frustrate the 80,000 average golfers who flock to the North each year, Weiskopf enlarged and flattened the greens (so they can be sped up when needed), surrounded many with chipping areas, relocated and reshaped all bunkers and improved irrigation. He also reversed the nines, so golfers finish in glorious coastal scenery, and created two new closing holes, the par-5 17th, with a canyon along its left, and the long par-4 18th. The North is now perfectly balanced, with all the par 3s (15th, pictured) and par 5s facing different directions. Each nine also has 21 bunkers (down from a total of 58). Though the South is still the showcase draw—it'll host its second U.S. Open in 2021—a round at the North Course is no longer an afterthought.