kirk finds his groove
If you thought Chris Kirk was pleased with his year just because he won, think again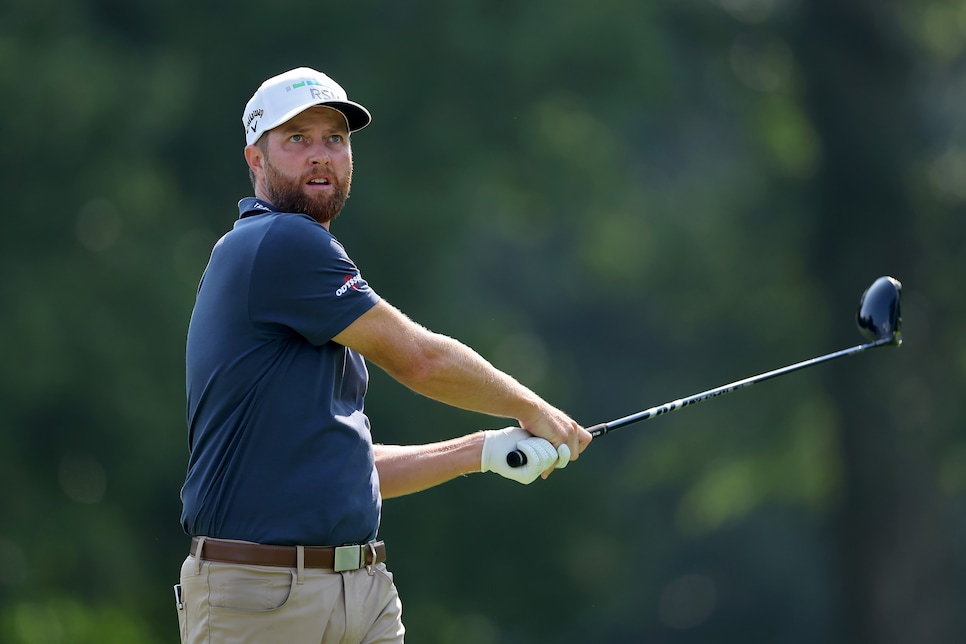 OLYMPIA FIELDS, Ill. — After missing the cut at the Players in mid-March, Chris Kirk returned home to Georgia in a foul mood. With good reason. It marked the second week in a row without a win on the PGA Tour.
No, seriously. He was not happy.
Just two weeks after winning the Honda Classic for his first victory in nearly eight years to author one of the true feel-good stories of the season, Kirk left TPC Sawgrass fuming. His victory at PGA National, in a playoff over rookie Eric Cole, was an emotional one for the quiet veteran, who had battled all the way back from the depths of alcoholism and depression. He could not have been more grateful to his wife and three sons and all the people around him who had supported him through some difficult times.
Two weeks later, he said, "I got home and my wife and everybody wanted to celebrate, and I was kind of pissed that I missed the cut at the Players. That's just how we're wired, I think."
Kirk is feeling a little better about himself for the first time in a while after carding his second straight four-under 66 in the BMW Championship. The bogey-free effort on a temperate Friday at Olympia Fields Country Club has him solidly in the hunt in the second FedEx Cup playoff event and in great shape to advance to the Tour Championship for the first time since 2014.
At eight-under 132, Kirk trails Max Homa by two strokes after the Californian ripped up the North Course at Olympia Fields for a course-record 62.
You would think Kirk, 38, would hang onto the euphoria of his breakthrough for his fifth career tour title for a little while, but you would be wrong. Success in golf is too fleeting to savor for an extended length of time. As he put it succinctly, "golf is such a what-have-you-done-for-me-lately kind of sport."
Since his victory, Kirk, ranked 42nd in the world, has been without a top-10 finish. He lost his mojo and has been trying to work his way back to the form that produced early-season back-to-back top-three finishes before his win at the last Honda Classic. He felt like he's been beating his head against the wall, he said, but enjoyed a bit of a breakthrough at last week's FedEx St. Jude Championship, where he ended T-16.
So, in a way, he was proving his own point.
"It doesn't linger that long, unfortunately," Kirk said of his ability to cling to that winning feeling. "It certainly makes it where the little bad stretches are a little bit more bearable because it's not like you're grinding to try to make the first playoff event or grinding to try to keep your card. That is a lot more pressure and a lot more frustrating than where I was after not playing great for a few weeks.
"Yeah, it's nice looking back on those things," he added, "but sometimes in your game you can be two weeks separated from winning a tournament, and it feels like a distant memory. You just never know."