News & Tours
Thorbjorn Olesen, awaiting trial on sexual assault charges, leads European Tour event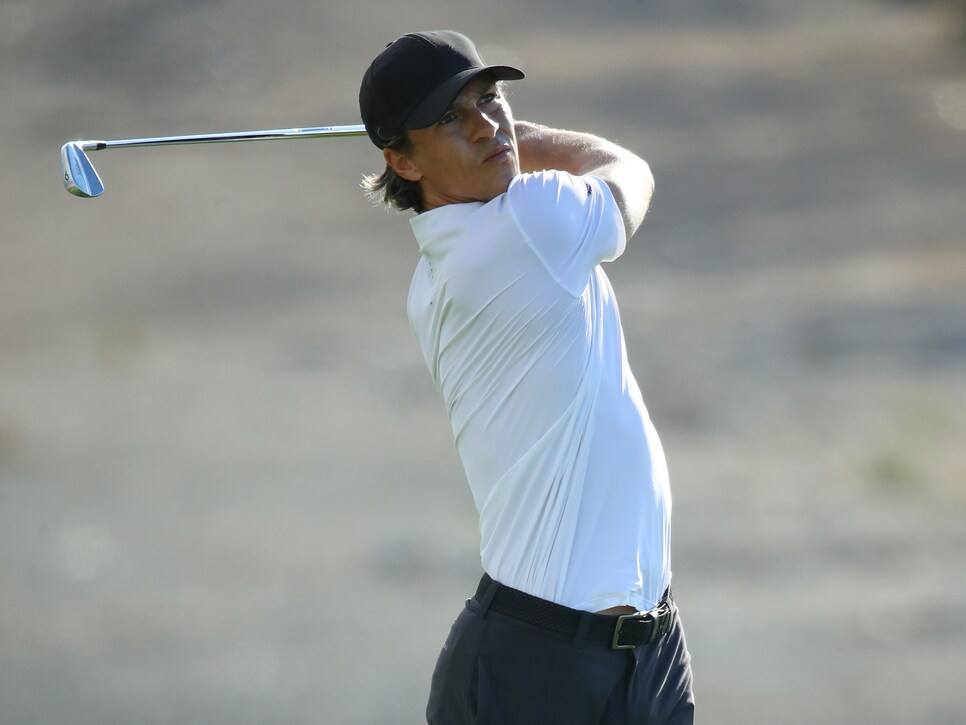 The 31-year-old native of Denmark vaulted up the board thanks to a course-record 61 Friday at the Meloneras Golf Course in the Canary Islands.
"I feel great. I was not expecting this. Amazing experience," Olesen said Friday.
Olesen is making his first appearance in 2021, missing the start of the year due to a wrist injury and contracting the COVID-19 virus. Olesen and his fiancée, Lauren Zafer, also welcomed a son earlier this month.
"Didn't have that much practice coming in, expectations were pretty low," Olesen said.
A five-time winner on the European Tour and member of the 2018 European Ryder Cup team, Olesen is facing charges of sexual assault, being drunk on an aircraft and assault by beating. Olesen was arrested on July 29, 2019 for allegedly molesting a woman who was asleep on a flight from Memphis to London following the 2019 WGC-FedEx St. Jude Invitational. Olesen then argued with other passengers on the flight, according to published reports, causing fellow European Tour pro Ian Poulter, who was also on the plane, to intervene. But when Poulter fell asleep, Olesen's inappropriate behavior allegedly continued, according to reports, which included yelling at crew members and urinating in an aisle. Police were waiting for Olesen upon the plane's arrival at Heathrow Airport, and he was formally charged on Aug. 6.
Olesen was originally suspended by the European Tour for the incident. However, with the pandemic pushing his trial back until Dec. 6, 2021, the tour lifted his suspension last July. "This will be reviewed following the conclusion of the legal process, but as this is an on-going legal matter the European Tour will be making no further comment at this time," the tour said in a statement. Olesen played a dozen times following his reinstatement in 2020.
"I am incredibly sad about what has happened and would like to apologize to all the Danes who have supported me for so many years," Olesen said in his return. "While my team and I initially agreed that I would not participate in tour events while the legal proceedings were outstanding, I am naturally grateful to the European Tour for allowing me to continue my career following the lengthy adjournment of my trial. Obviously, the case itself is still ongoing, so I will continue to make no comment about it."