News
European Ryder Cupper apologizes to fans for sexual assault charge (UPDATE)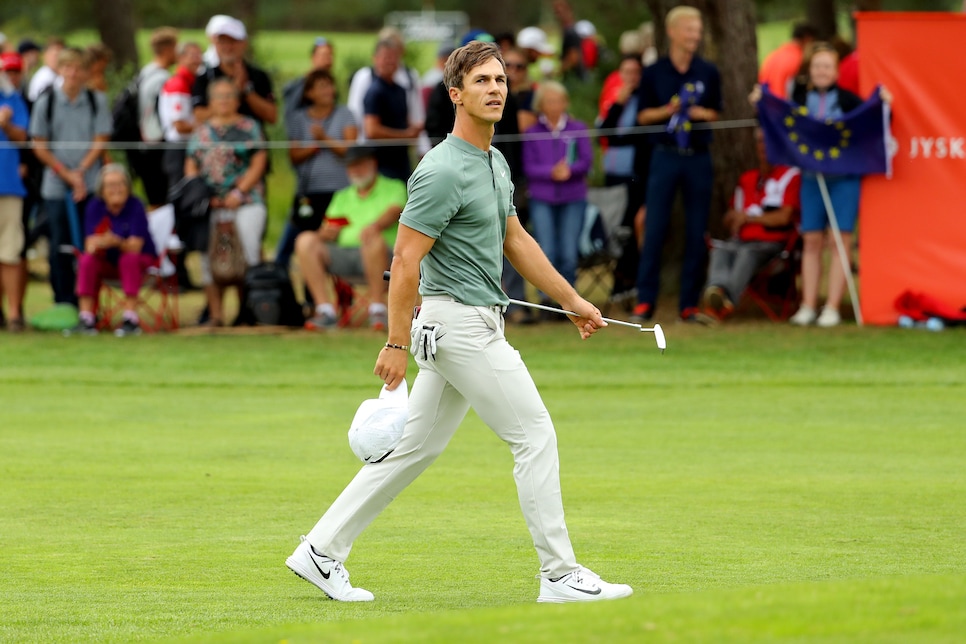 Warren Little/Getty Images
Former European Ryder Cupper Thorbjorn Olesen has apologized to fans regarding his 2019 charge of sexual assault.
Olsen, 30, is facing charges of sexual assault, being drunk on an aircraft and assault by beating following a 2019 incident. Competing for the first time in 11 months at the Danish PGA Championship, Olesen spoke to reporters following the tournament.
"I am incredibly sad about what has happened and would like to apologize to all the Danes who have supported me for so many years," Olesen said. "I basically haven't played golf in a year. I played for a week in November in Spain, and then I've been playing for the last couple of weeks—that's it. "Since I started playing, I've never had anything like that where I haven't played in such a long time. It's hard."
According to the Independent and the Sun, Olesen—a five-time European Tour winner—was arrested for allegedly molesting a woman who was asleep on a flight from Memphis to London following the 2019 WGC-FedEx St. Jude Invitational. Olesen then argued with other passengers on the flight, according to published reports, causing fellow European Tour pro Ian Poulter, who was also on the plane, to intervene.
But when Poulter fell asleep, Olesen's inappropriate behavior allegedly continued, according to reports, which included yelling at crew members and urinating in an aisle. Police were waiting for Olesen upon the plane's arrival at Heathrow Airport.
Olesen has been suspended from the European Tour since the incident. Though he did not speak on his upcoming trial, he hopes to return to the Old World circuit soon.
"I can only say that the trial is set for December 2021, and I can't say that much anymore. I hope, of course, that I will be able to come out and play again," Olesen said.
UPDATE 2:10 p.m.: The European Tour lifted Olesen's suspension on Thursday, allowing him to return to competition while he contests his case.
"This will be reviewed following the conclusion of the legal process, but as this is an on-going legal matter the European Tour will be making no further comment at this time," the tour said in a statement.