European Tour hijinx
We'll buy Thomas Detry the wine if he tells us how he made a 10 and an 8 on the back-nine par 3s in Austria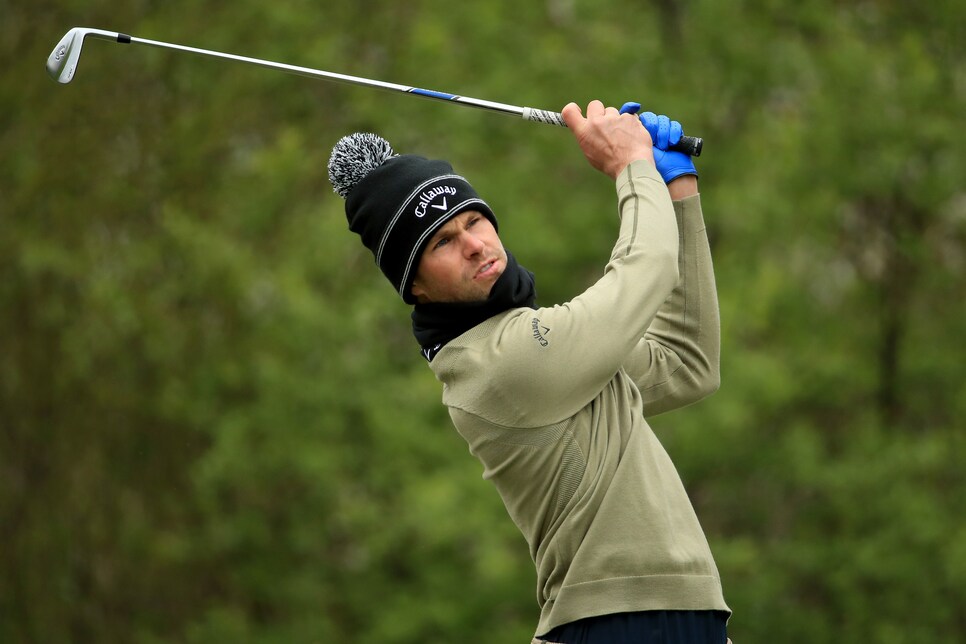 Thomas Detry plays his tee shot on the second hole during Friday's second round at the Austrian Golf Open.
Andrew Redington
Thomas Detry finished in a tie for 71st place on Sunday at the European Tour's Austrian Golf Open after a closing round of 82 that included an eagle and five birdies.
There are no typos in that sentence.
Unfortunately for the 28-year-old Belgian, he also made a 10 and 8 on the par-3 14th and 18th holes at Diamond Country Club outside Vienna. Not typos here either.
Without ShotLink to help walk back through the two holes, we're not entirely sure what happened on either. (Safe to say the water hazard that fronts the 18th hole likely came into play there.)
We weren't the only curious party regarding what went on with Detry.
To Detry's credit, he had a nicely cheeky response for Pepperell.
"Get your glass of red ready Eddie! It might take a while …"
A closer look at his scorecards from the three previous days suggests that his last round might have been a microcosm for a truly bizarre week. Over the four days, Detry's 10 over par aggregate of 294 included 19 birdies and two eagles (one of them being a hole-in-one on the par-3 seventh hole during the first round). He wound up shooting every number between 1 and 10, apart from 9.

They say seeing is believing, but even after seeing his scorecards, we're shaking our heads.